Last Updated: October 12, 2022
Whether you begin your wine drinking experience with reds or whites is essentially a matter of personal preference. Searching for good red wines for beginners can be challenging.
Especially...
There are many choices at your local store. Therefore, we collated a list of easy-drink reds to give your wine palate ample time to develop.
Hopefully, this comprehensive guide will help you decide which red blend is well-suited for wine beginners.
Top Red Wine for Beginners
A new wine drinker may find browsing shelves and web pages of seemingly endless options of good beverages overwhelming. But as we try to discover more about wine and what's on the wine label of these bottles, we learn to make purchases with more confidence.
Aside from checking out Wine Folly or Wine Spectator for a buying guide, it's also crucial to know that everything starts with a single sip.
Identifying various notes and elusive aromas begins with wine tasting. It helps us develop the taste and wine characteristics we prefer the most.
Nevertheless, understanding the basics together with an enhanced wine tasting experience can go a long way. Like in the case of reds, which come in various stylistic diversities, each bottle has its distinct personality and character.
So, whether you opt for a light-bodied, medium, or full-bodied red wine, here are some of the most exceptional red wines for beginners:
1. Cabernet Sauvignon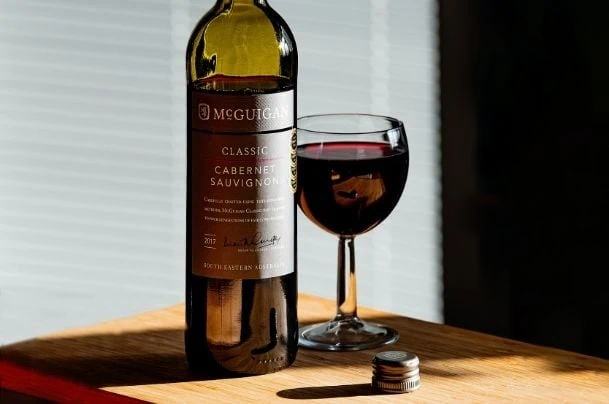 The Cab is the best red wine for beginners who prefer an upfront flavor that's easy to recognize. Even wine producers find this well-adaptable, thick-skinned fruit easy to grow and vinify. After all, it's a natural red blend of Cabernet Franc and Sauvignon Blanc.
This full-bodied red originated from Bordeaux, France, and its production is now widespread across the globe.
Cabernet Sauvignon features a deep ruby red color due to the grape's thick skin that causes more pigmentation. It is a bold, dry wine with a black currant flavor and high alcohol content. Cab's distinctive aromatic profile is similar to dark chocolate and green peppercorn.
Additionally, cabernet sauvignon's high resistance to oxidation makes it well-suited for age-worthy premium wines. Its rich flavor makes a perfect match for dark red meat, roast beef, vegetable stews, and any dish with high-flavor intensity.
2. Pinot Noir
If you're looking for good red wines for beginners, pinot noir is a graceful, light-bodied drink that you should try. Like Cab, its origins started in Bordeaux but now thrive in several regions worldwide.
Pinot Noir
can be a tricky grape variety requiring a cold environment and precise handling to ripen appropriately and make fine wines.
This varietal has thin skin and a pale shade, ranging from deep cherry red to purple-red. Some say that the black Pinot Noir grape mutation gave birth to a white grape called Pinot Gris. However, the grape's version from Italy is called Pinot Grigio.
Many wine enthusiasts appreciate this red's elusive flavor of black cherry, strawberry, and mushrooms, finding it mouthwatering. It's a mild-tasting starter red wine with high acidity and subtle, smooth tannin finish, hints of red berries, and a spicy aroma.
Like that in sauvignon blanc and riesling, this wine's zippy acid can cut through fats in some dishes. It pairs well with mild to strong cheeses, grilled steak, duck, pork, and chicken.
3. Merlot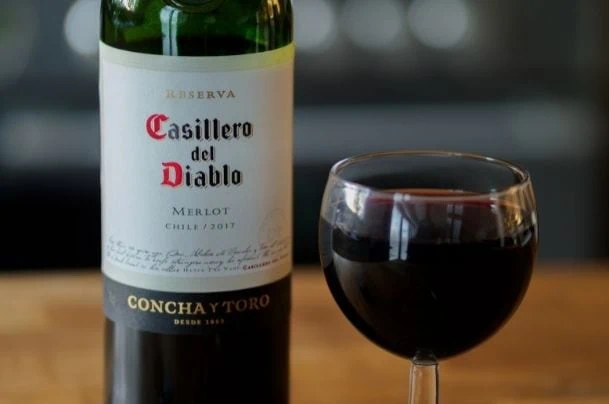 Merlot is an early-budding, thin-skinned fruit that is less intense than Cabernets and yields nicely colored wines. Many would confuse merlots for cabs during wine tastings due to the two's similarities in taste profiles, except for notes of dried mint lacking in merlots.
Its aromas and flavors include baked cherries, licorice, plums, cassis, mocha, and chocolate.
Merlot grapes from colder regions yield an intense strawberry and red plum taste with herbaceous flavors. In comparison, those from warmer areas have a distinct black plum and blackberry taste. Moreover, strong cheeses and rich meats make a good pair with Merlots.
California winemakers are blending this red with Cabernet to soften the wine. Many best value wines from California combine different grape varieties; thus, that premium Cab from Napa Valley possibly has Merlot. Most reputable wines tend to have a significant amount of this grape.
Wines made from this variety are not as tannic or intense as Cabernets but have a reasonably high alcohol level. This light to medium-bodied drink likewise has softer acidity, which is why it is among the mild red wines for beginners.
4. Zinfandel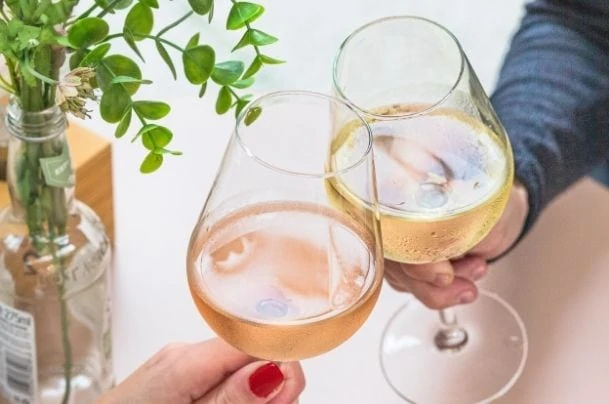 If California has a red grape variety called Zinfandel, southern Italy also has Primitivo. Although in comparison, the Italian wine version has a savory profile with notes of dried fruit, and its tannins are more noticeable.
On the other hand, Zinfandel can seem full-bodied on the taste buds but can sometimes be lighter.
This grape is prevalent in California, the second most planted vine next to Cab, despite the massive production that goes to White Zinfandel.
Zinfandels have high alcohol and tannin levels, moderate acidity, and high sugar concentration. Such wines have a fruity flavor of prune, blackberry, and ripe cranberries, with a chocolate-like texture and a hint of spice resonant to clove and cinnamon.
Additionally, this vino's excellent acidity level makes it the best red wine to pair with carbonaras. This red also pairs well with barbecued chicken, baby back ribs, chicken, burgers, and grilled steak.
5. Petite Sirah
Crossing Syrah with a rare grape called Peloursin resulted in a popular grape varietal from France, the Petite Sirah, likewise known as Durif. It is far more planted in the United States, particularly in California, than anywhere else in the world.
This small, black grape grows well in dense soils, just like Chenin blanc.
It yields a purple-colored wine with floral aromas and fruity flavors like blueberries, plum, blackberry, and boysenberry. Petite Sirahs also have vanilla, coconut, toast, and spice notes.
This full-bodied vino has high tannins and acidity, but it can still be a light red wine for beginners. Warmer regions yield bolder petite sirahs with higher alcohol content, while colder areas produce the exact wine with earthy flavors and citrus notes.
If you prefer to have a sweet wine with a modest punch of tannin, this is the best wine for you. Moreover, it has excellent aging potential. It is a great wine for grilled lamb, blue cheese, mushrooms, leeks, cinnamon, and dark chocolate.
Frequently Asked Questions
What is the best choice for an easy-to-drink red wine?
If you want it fruity, then you can go for cabernets from California. Merlots are also easy to drink for their smooth tannins, and Pinot noirs, a varietal of rosé wine, are even lighter. A drink with a fruit flavor is the most recommended red wine for beginners than the oaky, more tannic ones.
Now that you have a working knowledge of some of the best red wines for a beginner, you can now purchase your first bottle with ease. Determining which one you like best can be a great way to start, which you can do successfully by having a good sip of each kind.\
Learn more about Merlots in this video:
What is the most suitable sweet red wine for beginners?
Cabernets often undergo oak barrel aging, which improves their tannin levels. In addition to fruity aromas and spice notes, such wines also have a cedar and tobacco-like flavor. An expert wine lover primarily recommends a Cabernet for beginners.
What's the best starter white wine?
White wines come in a wide variety of styles, just like red wines, and it can be intimidating to determine which suits your taste buds best. If you're a white wine drinker, Chenin blanc and Chablis are light and dry whites, while Moscato and Riesling are sweet wines.
However, the starter white that's easiest to drink for beginners is light-bodied pinot grigios. The wine has lime and lemon flavors, making it an excellent match for seasoned seafood dishes.
How do you choose a good red wine?
It takes a lot more than engaging the senses to choose the perfect red for you. While vibrant aromas, silky mouthfeel, and elegant finish are crucial factors, selecting a suitable red is more about the overall experience.
The right choice can be very subjective for every wine enthusiast due to personal preferences. Full-bodied wines have rich flavors, while lighter ones with high acidity have more zest.
When deciding on a red wine to purchase, it would serve your best interest to consider the overall characteristics and not just the flavor. Focus on the wine's body, sweetness, and acidity. Well-suited wine glasses and appropriate serving temperature are also essential variables.
Likewise, it might be beneficial to weigh its health benefits to help you decide. Studies show that consuming a decent amount of reds is good for your health. If you prefer a less alcoholic drink, just research some great-tasting red wines that you can choose.
Final Thoughts
The wine world can be tremendously overwhelming for any beginner. Each wine comes with a unique taste and aroma that captivates the senses.
Hence, we simplified the list of the finest red wines since we know there can be a vast range of tasting notes for every taste bud. A dry red wine can be a healthy option, although a sweet variety with fruit flavor can be more enticing for beginners to try.
You can give each of these varietals a good sip to determine which you like best. Soon enough, you'll be more confident about trying new wines.