Last Updated: October 11, 2022
Winc - also known as Club W or the Netflix of wine -  is no doubt one of the most reputable wine clubs in the US. 
I give you a wink for the wine club! 😉
Well known for its personalized palate quiz, Winc curates wines that go well tastes you already like. 
But can this technology-based selection process get you the best wines for the money? Read on to find out how it's done, if there's room for improvement, and what kind of wines you can expect when you subscribe to the monthly wine club.   
Club W Wine Review: How It's Run 
Winc is essentially a California winery with an online membership subscription. Since founders, Xanda and Geoff, joined forces with an experienced sommelier, Brian Smith, in 2012, it's been smooth sailing for the club. 
The goal of Winc has always been to make quality wine easily accessible. Anything from affordable to luxury wines is produced by in-house experts or sourced from vineyards around the world.
As a rite of passage into the club, you'll take an "online palate quiz" whose results would match you with four wines that go with your taste buds. Winc happens to be a trailblazer among wine clubs infusing technology to personalize wine boxes this way.  
While this works for a beginner or casual wine drinker at first, the same can't be said for wine enthusiasts. You may have to select yourself or interact with the club longer to get the perfect wine selection. 
Fun tasting notes share the story behind every bottle of wine, giving you a mind map to enjoy every glass you pour. When your nerves relax, you can strike up conversations with loved ones about the flavors, gradually building the wine connoisseur in you. 
Winc costs as low as $39 a month with a 100% satisfaction guarantee - a chance to return wine that bums you out. But you can only qualify for free shipping and a 20% discount as a member if you order at least four bottles.  
Winc Palate Quiz
The quiz unveils your wine palate by understanding your taste in foods. It starts with a question about how you like your coffee. Then you answer five more similar questions about your taste for fruits and seasoning. 
What's remarkable about the palate quiz is that you'll understand why your taste in a food translates to wine. For instance, your answer to the citrus taste question gauges the acidity level of wine you can tolerate. 
Ultimately, this makes the monthly selection process tailored to your taste and needs. After you've noted what ticks your palate, questions like your preferred type of wine (red, white, or both) tell them if you want a wine box with mixed styles or not.  
Finally, the algorithm generates the four bottles of wine you'll find in your first shipment. 
Takeaway From Winc Wine Club Reviews: Who's It For?
If you just want to have a tasty selection of wines in your fridge every month, Winc is great. The wines you get will be close enough to what you and a buddy(s) can enjoy on the weekends. Or as you please really. You also have the option to add more bottles if four won't last you a month.  
On the other hand, an enthusiast can also wet his beaks with the same wines, or search for higher-end wines in the Winc shop if that's what tickles your palate(fancy). But it undoubtedly comes at a higher price. 
One of such luxury wines from Winc, the 2016 Sta. Rita Hills Pinot Noir cost $50 during its release yet sold out in the blink of an eye. It was a brainchild of Winc's Baseline Project.  
Perhaps what's more intriguing is such consistent innovation at Winc. They release new wines to keep subscribers on their toes and never get bored of their membership - a fantastic choice for adventurous drinkers. At Winc, there's a wine for everybody
Is Winc Worth The Cost? 
First off, you don't exactly pay a fixed subscription cost monthly, like with Bright Cellars or most wine clubs. What you're paying for is each bottle of wine you selected or ordered off the palate quiz recommendation.  
The cheapest wine you can buy as a member would cost $13. However, you are only eligible for Winc Membership when you buy at least three bottles of wine. That puts membership indirectly at $39 a month, plus $9 for shipping fees and tax. It can be higher, depending on the wines in your cart. 
If you subscribe with four bottles or more, shipping is free. But I noticed most, if not all the bottles in my cart cost $13.99, so contrary to what I expected, I was going to spend a few more bucks than I'd thought. Fortunately, ordering four bottles also unlocks a $20 discount, making it even cheaper than buying three bottles instead.  
But that puts membership at $55 a month, which isn't worse than similar wine clubs in the industry. Wines range in price from around $13 to $55 apiece in the Winc shop. So your Winc membership cost boils down to your thirst for quality wine.

Winc Wine Club Reviews: Membership Benefits
Diverse Wine Club
Winc has perfected its craft over time and proudly produces most of its wines in-house. It makes the wines tailored to meet the many demands of the subscribers.   
Essentially, Winc can produce bespoke wines off the recommendation or feedback of subscribers or even through the palate quiz. The 2019 Wonderful Wine Co Syrah, for instance, is vinified with vegan and paleo drinkers in mind. 
Anyone who likes organic wine would enjoy sipping this Syrah as well. That satisfies three types of drinkers at a blow. And Winc makes sure to see to their diverse audience needs regularly.  
But that's not what's the most impressive about Winc's diversity. It's also how both a beginner and seasoned drinker would be okay with the quality of wine they get at the club.   
Personalized Subscription
You'll always get wines you love delivered to your doorstep. Even though the palate quiz isn't a foolproof method to curate wines, it sure is a great place to start. Unlike wine clubs with an individual curator, hardly would you get a repulsive wine in your Winc selection. 
The worst that can happen - I got a bottle of Shiraz *pukes* - is having a wine that's just not your taste for personal reasons sent down to you.  Even at that, you can replace that bottle, get a full refund, and never have it again in subsequent shipments.  
On the flip side, you can order multiple bottles of wine in your selection that you think you'd enjoy. You may need to occasionally interact with the website and leave feedback after orders to fine-tune your membership experience. It's just like the Netflix of wine.  
The Winc gift card program lets you send out a wine box and special note to that special somebody. The card is sent by mail or email, and the recipient also takes the quiz to get a personalized shipment.  
Food Pairing Education 
Many clubs are known to have an informative platform, as they should, and Winc does the same. Your first shipment is packed with a Winc Journal with A-Z wine terms you'd find interesting even if you know them, and recipes to go with your wines. The wines are either used as a seasoning for the recipes or as a pairing.  
Winc also runs a food blog, Food52, that releases recipes and sells kitchen utensils and accessories. If you are a foodie, you would have no regrets subscribing. 
Tasting notes for all the wines in their cellar is available on the website. You won't be in the dark with what a bottle in your fridge or one you hope to have soon will taste like. I like to have an idea of what a new wine tastes like if I'm having guests over. 
Discounts 
As you already know, you earn a $20 discount when you order four wines or more. This is only an introductory offer. 
You can find coupon codes online or earn member credits when Winc offers them up through mail or SMS. For some reason, Winc doesn't extend the validation of the discounts and coupon codes to their gift subscription. 
If you prefer to buy wine in bulk, you will enjoy a regular 10% discount when you buy twelve or more bottles. 
Lastly, referrals earn you $30 in member credits. The only thing is that the credits can only purchase $13 bottles.
Love For The Environment
Winc is an eco-friendly wine club that saves the environment (and money) with its green practices for the production and packaging of wine. 
The brand uses sustainable growing practices and only collaborates with like-minded vineyards and wineries. They also package their wines without capsules, which not only saves money but the footprint of non-recyclable plastic on the face of the earth. 
Also, the shipping boxes comprise  70% reused materials and can be fully recycled.   
Shipping boxes are 70 reused materials and can be fully recycled. And the molded pulp trays are compostable. 
That's about that for now. But there's more you can learn there including how you can make DIY decor with the box if you're interested. 
Winc Wine Club Reviews: Is Shipping Any Good?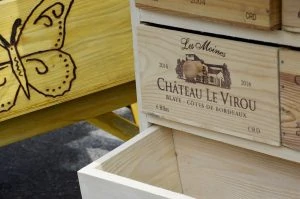 It's no more than the regular shipping experience with most wine clubs. But compared to many other wine clubs, the delivery box is worthy of mentioning. 
The box and its pulp trays are totally compostable. It also has a handle you can use to transport the wine to safety, no matter how short the distance. 
That said, your Winc order ships within two days of processing. Then the suspenseful wait begins. It takes another three to seven days before your box is delivered to your doorstep. You can pay for overnight shipping for a faster delivery process.  
If you want to throw a party or simply want wine before your order date, Ship Now let's buy with membership benefits. 
Winc - The Pros & Cons 
Pros 
Affordable wine subscription for both beginners and seasoned wine enthusiasts. Bottles cost an average of $13 to $30 in the Winc shop

Personalized wine that you'd love and in any amount you need. Get a refund if you get a bottle you don't like.  

Educative blog with a full package of informative guides and tasting notes included in your first wine box. You can also learn more at any time on the website

An eco-friendly club that accommodates vegan, organic, and paleo diet subscribers. The wines are produced and bottled to leave a small plastic footprint on the earth.
Cons
Delivery isn't in all states. Apparently, your box can be delivered without any adult around to sign the shipment. A soccer mom won't be one of the subscribers to smile at this idea.

There is no gift item like a corkscrew in the first box you receive. Only an informative journal, tasting notes, and recipes.
Alternative Wine Clubs To Winc You Can Try 
Bright Cellars
Bright Cellars is another fascinating wine club that curates wines for subscribers with technology. Its algorithms recommend only perfect wines that sometimes you wish you got something else. Similarly, this club produces most of its wines just like Winc.
That said, If you want only wines you love and you don't like Winc for some reason, check out Bright Cellars. It's more expensive, almost double the price of Winc. But I love the predictability of Bright Cellars' pricing. You can keep a fixed budget for wines monthly, or upgrade and still know exactly what you'd be paying. 
Vinebox
Vinebox is a classy Winc alternative for AI-curated wine snobs who'd rather join a sophisticated or exclusive monthly wine club instead. Simply put, only a seasoned drinker, like you, is likely to appreciate the concept and real value of Vinebox. 
Why else would subscribers dish out $79 quarterly to taste nine vials of wine?
Yes, you'll taste fine wines but only in nine sophisticated vials (fills about a half-full wine glass). And get sweet discounts when you order the one you like best. 
Since Vinebox only delivers quarterly, slots might be sold out if you don't join quickly. You'll have to queue in their waitlist to get your wines in the next batch, more like a wine cult.  
Martha Stewart Wine Club
If you don't like the idea of a tech-curated wine selection but want a cheaper subscription, business magnate Martha Stewart curates the wines at her club herself.
The subscription isn't monthly like Winc. Instead, it's valid for every six (6 bottles) or eight weeks (12 bottles) and arrives with free shipping. It costs $8.33 for the six-bottle subscription and $7.49 if you opt for the 12-bottle subscription. That's about half the price of Winc.
Of course, the dealbreaker is you may not like some of the wines in your monthly box. Meanwhile, you can get a refund for a distasteful wine at Winc and always get wines you love. 
It's not the best, but it is a super affordable monthly wine subscription.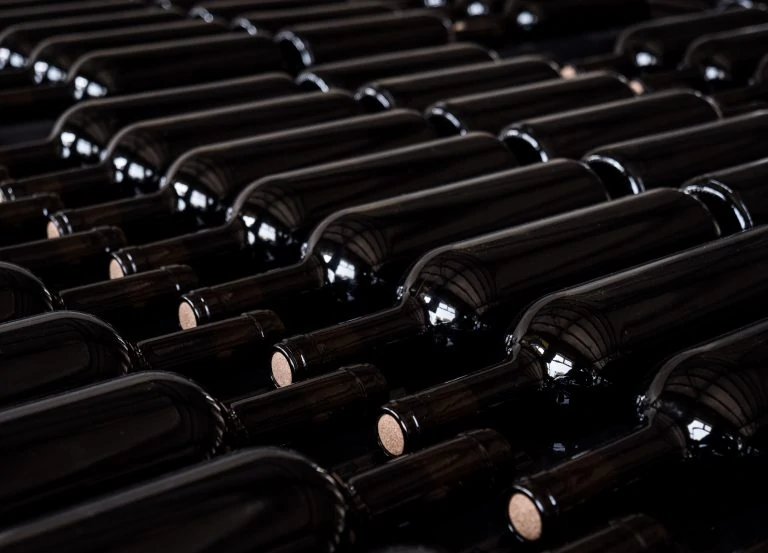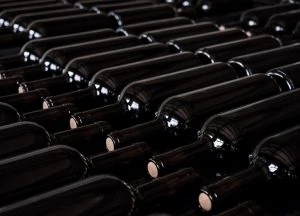 Frequently Asked Questions 
How much does Winc cost per month?
If you want to be eligible for free shipping and a $20 discount, then it costs no less than $55.90 a month. The cheapest Winc membership access is for three bottles of wine, and it costs at least $39. The monthly subscription varies by the price of wine you add to or replace in your box. The most expensive wines on Winc may cost as much as $50 a pop.
How do I skip a month on Winc?
You have to use Winc's Skip A Month feature if you don't want your next shipment. Log in to your member portal on any device and open your account settings. Click on the "skip a month" dropdown or logo and follow through with it. You must take action 48 hours before your next order for your request to be valid. Also, deleting all the wines in your cart won't work. Winc would fill it up with suitable wines to be delivered on your next order date. 
Is Winc a good deal?
Yes, aside from many positive Winc reviews, you'd realize the value of members as soon as you browse the Winc shop. The wines have a regular price and "members price" listed side-by-side. You save about $3 on any bottle you buy as a certified Winc member. And these are yummy and delicious wines from what we know.  
Is Winc easy to cancel?
No, it isn't. You have to chat with a customer care assistant using the "live chat" function at the website's bottom-right corner. Their phone support lines have been down due to the pandemic. 
Is Winc legit?
Yes. Winc is a monthly wine club based in Los Angeles, California. 
Final Thoughts On The Club Winc Review 
Finally, all you need to know about the Winc monthly wine club. It's the home of affordable yummy wines as well as pricey fine wines, available for whichever suits your taste. 
I would strongly advise you to opt for the 4-bottle subscription to enjoy a $20 discount and free shipping, it only costs a few extra bucks (for the first month)  than a 3-bottle subscription. 
If Winc is not your budget, consider subscribing to Martha Stewart's club. Or upgrade to a sophisticated club such as Vinebox to unlock access to top-tier wine tasting.