Last Updated: October 10, 2022
The retail scene for wines is not perfect for people running on a low budget.
Wining and dining should not be limited only to those who can throw out cash at the speed of light and not care about how much they spend.
Wine reflects elegance.
And…
We can all relish the flavors we love for a reasonable cost if we just look hard enough for it.
Naked Wines happens to be one such distributor; the kind that is perfect for anyone looking to save up substantially on wine shopping but without losing the luxurious taste or the perfect finishing.
Hey, wait a minute, "what is Naked Wines?"
I've been rambling about how amazing this club is, but now I will show you what it is, how it can help you, and why I am being so positive about it, in this fair and thorough review of Naked Wines.
Overview Of The Club
Let's start this Naked Wines review by addressing this point first. Generally, Naked Wines reviews and comments from customers will attest that their modus operandi is a bit unique, perhaps even eccentric.
So, how does Naked wines work?
It's like this: you 'invest' money in a sort of membership, and that's around 40 bucks per month. You, as a member, will have the super-awesome title of "angel," and that's the first time anyone besides my Mom called me so.
Angels accumulate money in their 'Wine Savings Account' which sounds more or less like a banking scheme or a health insurance policy – only much cooler. To pay you back for this investment, the club will offer you their finest collection at discounted rates!
It is different in the way that there are no tiered memberships or subscriptions but instead a one-of-a-kind system, and the club has nailed it.
You can save up as much as 60% of the retail price of wine by investing in their business. No wonder the club has already claimed over 150,000 angels for their club – and they're still growing, fast!
Based on several NakedWines.com reviews and my personal experience with the club, I can say with certainty that you can't go wrong with this one.
Naked Wines Club – Who Is It For?
So listen up all of you angels-to-be, Naked Wines is a bit unusual, but Naked Wines reviews all over the internet suggest that this structure does work for most users.
It doesn't technically fall under the conventional definition of a wine club, yet it is one – a pretty good one too. As I stated earlier, you make monthly deposits of 40 USD and then get to buy wine at discounted rates.
The money you chip in accumulates in your favor as 'wine credits,' and you won't lose any of them, even if you quit. Over time, your wine credits will multiply, as make more and more deposits, and you'll be in for even bigger discounts.
As an angel, you will have access to the club's expansive collection, drawn in from all over the wine-making hubs of the world. The more you invest, the more offers will open up to you, and in this Naked Wine review, I will assess if the investment and the wait, worth it?
PS, there are no monthly shipments, no hassles with the cancelation, or any other of that regular stuff that most people seem to abhor. Instead, you just order wine, as you would on any online store, except this time, every day is a sale day.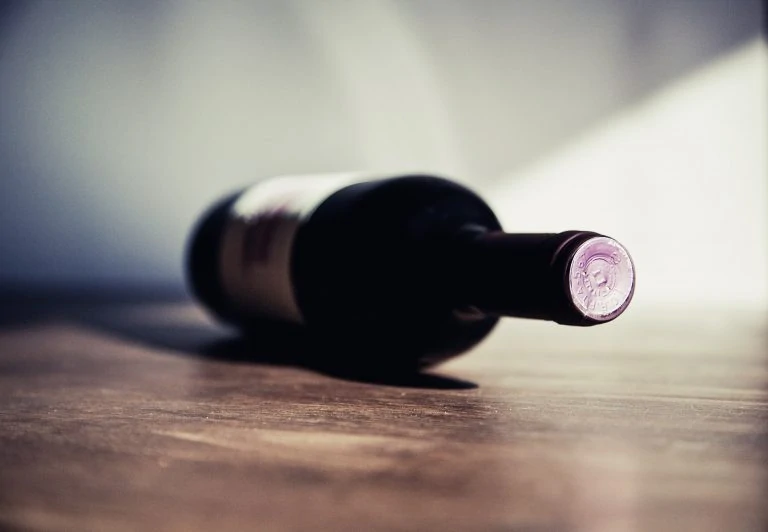 Membership Options
Why would you join a wine club in the first place? Just for the fun of it? Of course not. Most NakedWines.com reviews suggest that users love the independence that this club offers.
If you're looking to explore different kinds of wine, interact with other users, or trying to find your taste, or you want a discount, then the club may work out perfectly for you.
Some people opt for wine clubs for personalized monthly shipments, and if that's the case with you then the Naked Wines club is not the one to go for. They don't ship wine regularly, you'll have to order the stuff you love.
This means that you need to have a sense of wine before ordering, or you can seek an expert's opinion.
But as a member, or in their words, an "angel," you'll get a deal that is worth the money and investment, especially if you're looking for quality wine for your family dinners or daily use.
Lastly, their system works without binding rules, you will have complete independence, even the freedom to walk away if you don't feel like going any further.
Let's dissect the club and see what's in it for you?
Benefits Of Being A Naked Wines Angel
So, is Naked Wines worth it? You'll be the judge of that, I'll just lay down some facts about being an angel:
Naked Wines hooks up with independent

winemakers

, some of the most talented folks in the business.

You will be treated with all sorts of discounts and offers to encourage you to buy the stuff you love but at surprisingly affordable rates.

You will be able to interact with world-class wine markers. Just leave a comment on any brew and the winemaker may respond to it (if it is intriguing).

There is a community of like-minded wine enthusiasts who will help you pick the best wine for every occasion, and even help you with wine-food pairing.

Then there's the complimentary wine, with every eleven in a case, you'll get one free!

And if you place an order above 100 USD, the shipping charges will be waived off.
Analyzing The Cost
Let's take a look at Naked Wines prices. The club offers pretty reasonable rates, and based on your membership configuration and the type of wine selected, you might get a bottle for as little as $9.00!
On the high-end of the deal are 40 USD bottles, but in all cases, you will get a discounted price if you've invested in wine credits. You will have access to several coupons and offers as your membership progresses, so it is only a matter of time till your investment pays off!
Just remember to chip in $40 per month and you're good to go.
Considering the types of offers you can get your hands on, this nominal price isn't that big a deal to bother you. Of course, if you don't feel like moving forward with it, you can always walk away without any issues.
Wine Quality & Variety
Moving on to the next pressing question: "is Naked Wines any good?" In a nutshell: yes!
The club is connected with 159 independent winemakers, some of the most talented folks in this line of business. Not only do Naked Wines angels help support such budding entrepreneurs but also get to tastes some of the most alluring flavors from all over the world.
Considering the price, the quality is out of this world – you can't quantify such things but if it were possible, I'd give these wines a solid 9/10.
Why nine? It's not that something is missing, it's just that after so much wining and dining, I am never blown away by new stuff unless it's ultra-expensive! For regular use and even for throwing parties at your place these wines are perfect.
Variety and quality – Naked Wines aces both parameters very easily.
Shipping & Packaging
What about the Naked Wines shipping and packaging? Good news here too, because the club likes to play it simple but safe and effective. The packaging isn't all that fancy, there's a carton with bubble wrap in it, protecting your bottles from any harm.
But that's perfectly fine, because all I care about is getting my liquor in pristine condition, and that, Naked Wines assures.
As for the shipping, you'll get all your stuff at your doorstep, and all for a minor fee. The best part is that you can save yourself this sum by placing an order at or above 100 USD.
Cancellation & Refund Policy
The best part about this whole deal is that the club will never blackmail you into continuing. Don't get the wrong idea, no wine club technically "blackmails" us, but there are some policies that may make the leaving process more like passing through bushels laden with thorns.
That's not the case here, if you feel like leaving, you can walk away, as simple as that.
There are no deductions or fines, you'll even get your money back, all of it. You can cancel your angel status either from the company's website, by calling them on 01603 281869, or by sending a formal email to [email protected] (please be polite).
And that will be it from your side, no hard feelings whatsoever.
In case, things don't go that far, let's say you're just unhappy with a bottle you've received. You can return it for a full refund or a replacement.
How Does It Differ From Generic Wine Clubs?
So how does the deal differ from what other wine clubs have to offer?
While many aspects are unique to Naked Wines, others are shared. It is a formal network connecting wine enthusiasts, boasting a wide range of wine collection, and featuring the option to have wine delivered at your doorstep.
This is pretty much in line with the wine club business.
So how does it differ?
Well, for starters, there is no formal subscription. You don't receive any regular shipments and neither do you get to pick any tier level. Instead, it is based on building wine credits and then ordering wine at discounted rates.
If you like freedom of choice and know your way around wine (at least the basics), then this system may work out perfectly for you, otherwise, you may struggle a bit.
It is different, but for most, different is good!
Strengths & Weaknesses
Pros
The Naked Wines gets several things right up my alley, and I must confess that I love it for these:
The variety is staggering, you will find wines from all over the globe on this platform.

The discount deals for angels are surprisingly economic.

You will get the chance to interact with talented and professional winemakers.

The club hosts several like-minded wine enthusiasts.
Cons
There were a few areas that I felt could use some improvement:
The popular wines tend to run out of stock very soon.

For the best discounts, you must deposit 40 USD every month.

If you're not sure about wine selection and food pairing, you may find yourself overwhelmed by the variety.
Alternatives To Naked Wines
If the online reviews of Naked Wines were any sweeter, we'd be licking our screens where it says the club's name!
But despite such appraisal and acclaim, if it doesn't feel like your thing, you have other options:
Tasting Room
If you like your favorite red/white wines shipped to your doorstep every month without having to choose, then this club is the one for you. Tasting Room is unique in that even newbies can join it and get the best of it.
They will develop a tasting profile for you and then ship you wines based on that. There is a preliminary tasting round that costs you $9.95 but it's sweet sailing from that point on. 
You just choose the type of wine, quantity, and delivery frequency, and that's pretty much it.
PS, all the prices are highly competitive and significantly less than retail.
Belle & Bottle
Belle & Bottle offers both individual buys and club tiers, you can go for whatever works best for you. You can opt for delivery options between monthly and quarterly, depending on your wine needs.
If you do become a member, it will be worth it because they offer value for the money.
There are several tiers such as the 30 Club which costs about 60 USD for two bottles, while the Bubbles Club is one Champagne plus the two bottles deal for a hundred bucks.
Bounty Hunter
The only problem with Bounty Hunter wine club is the way they name stuff, other than that, they're all set to serving you high-quality wine in package deals.
This club primarily deals with bold and fruity tastes, so if you're looking for austere flavors, look elsewhere. Their Killer Cabernet Club costs about $199 while the Most Wanted Sixer Club will cost you 599 bucks.
The wine is worth the money – that's all I can say.
Frequently Asked Questions
If you still have some questions, then this section might (hopefully) help answer them:
How does Naked Wines work?
Naked Wines is a rather unconventional wine club, instead of shipping a couple of bottles to your place regularly, they give you the freedom to choose when and what to send over. You start by becoming a member or, as they like to call you, an angel and then pitch in $40 every month to get wine credits. When these credits add up, you will get access to bigger discounts and more favorable deals.
NOTE: The shipping fee is waived for orders above 100 USD.
Is Naked Wines a subscription?
Yes but not in the usual sense -- you won't get monthly shipments and there are no tiers of any sort. Instead, you will chip in $40 per month for their membership and then enjoy discounts and other deals not available to regular customers. You will purchase the wine just as you would on any online store except at surprisingly affordable rates.
Is Naked Wines worth it?
Yes, given the quality and variety of wine available at such convenient rates. The club offers value for money -- your investment will yield several favorable deals and you can rest assured that you will be saving up substantially. You can even step out whenever you feel like it.
Bottom Line
The vast majority of the Naked Wines reviews on the internet, like this one, are mostly positive. This is because of the deals and discounts that the club offers in addition to linking up wine enthusiasts from all over the world.
The wine quality, variety, and the associated return warranty are all solid reasons for you to love this club and be a part of it. If anyone asks: "is Naked wines a good deal?" My answer will be a definite yes.
I highly recommend it to any wine lover seeking decent discounts!
That's all from my side, let's hear from you in the comments section below 🙂