Last Updated: October 11, 2022
The Laithwaites Wine Club prefers to look for smaller, exclusively produced wines over the mass-produced ones in factories.
It traces the finest wines from California, France, Italy, and many other renowned wine-producing hubs dotted across the globe.
What's more?
The club deals with renowned wines with comprehensive tasting records and is renowned for being the first trader to buy exceptional French wines with a 100% guarantee on every bottle. This persistence is fully associated with its spectator's perceptions and wine likings
It was one of the pioneers of 12-bottle case clubs that are very common now.
Their pool of subscribers with 700,000 members and counting will only continue to increase owing to their service excellence.
How Laithwaites Wine Club Works?
A bit about the club's history: Established and named by Tony Laithwaite with his wife Barbara in 1969, the Laithwaites Wine Club claims wine-making excellence of more than 50 years and now offers thousands of wines and gifts to buyers and club members.
They offer some of the best local and international wines to their customers including mixed wines, red wines, and white wines.
It was rated as one of the "Best International Wine Clubs" for over 4 years now, and that says a lot!
The club has made it very simple to sign up for a membership plan:
First, choose the wine of your interest from red wines, white wines, or mixed wines.

Then continue to fill in all the payment details.

Select the introductory offer that will offer 6 wine bottles plus 3 additional gift bottles.

Complete your order.

Wait for the wines to be delivered to you.
It's that simple!
Membership Preferences
Customers can regularly sign up for a wine plan or membership program and receive new exclusive wines weekly, with free delivery! Laithwaites Wine is delivered in over 30 states and provides supreme upgrades, even with a solo membership plan. Customers can be guaranteed that they will always receive intact wine bottles designed with utter perfection.
It is also one of the oldest wine dealers that offer an exceptional membership package allowing you to initiate with six or 12 bottles.
12 wine bottles of your choice are delivered every 3 months.
The club has one of the best introductory offers with a bonus selection of 3 additional bottles.
A distinctive Laithwaites wine offer includes 20% off per case on all 4 season cases with complimentary glasses and free delivery. New customers can access the Laithwaites introductory offer when they first visit the official website and secure a full case for just $69.99.
Moreover, there are fixed monthly discount programs and if you sign up to the website you'll get all sorts of special deals as soon as they're released. 
The club often arranges wine tasting events in various locations as well, so you can test new wines.
You can also sign up for the unlimited delivery option and find many other Laithwaites wine coupon codes and promotional offers.
Just opt for receiving their newsletter and you can stay up-to-date on their latest discounts.
Membership Privileges
Members can experience delicious wines for better than half the original price. Their membership program will let you enjoy a low introductory price, with a signup price of $39.99 excluding tax and free shipping for the first shipment of six bottles of reds, whites, or mixed wines of your choice along with some gift bottles.
The price will be higher per case after the introductory offer.
Being a club member comes with many other perks as well, you can choose From reds, whites, or mixed wine options as per your preference. Mixed wines are good for members who prefer to sample multiple types at once. When you sign up for any of the Laithwaites club membership plans, you can avail of a 20% reorder discount.
Another advantage is that you'll find two free wine cases at your doorstep during special seasons. Of course, this offer is reserved only for members who have accumulated some credits. Members also get a gift with their order; customers will be given four crystal wine glasses worth $49.99 for free along with their first shipment, on all orders of 12 wines or more.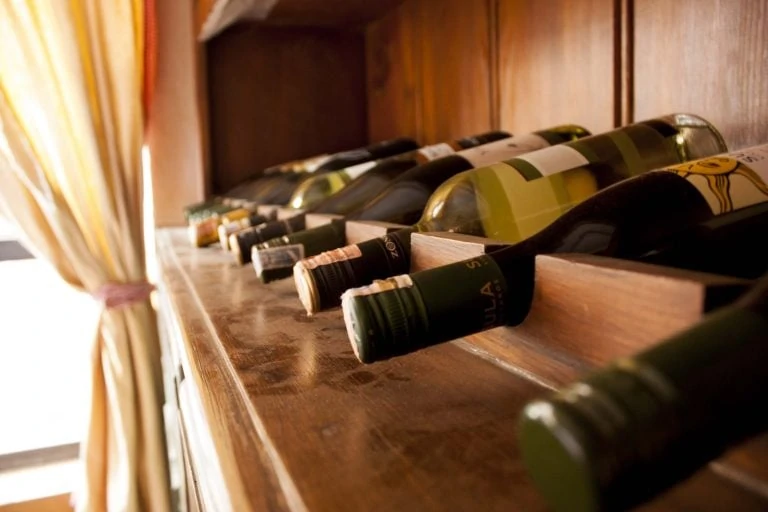 The value and excellence of these offers are reflected perfectly in the myriad of amazing Laithwaites membership reviews from satisfied members.
Cost Of Laithwaites Wine
Previously, Laithwaites offered some of the most reasonably priced wines that supported them to be the best club in the whole wine club market. However, ever since many new monthly clubs have popped up and started offering low prices.
This has put some serious pressure on Laithwaites.
Competitors are offering hard-to-beat prices, sometimes at the expense of quality, and Laithwaites simply can't match them in terms of affordability. But quality is an arena where Laithwaites is uncontestable as it is one of the best wine clubs online, as compared to other smaller wine clubs that have recently come to business.
The price per bottle, after factoring in delivery charges, averages around $14.17, which makes a case of 12 worth $149.99. Of course, the prices may vary in the future and depending on the type of wine you've ordered.
Laithwaites Wine Club offers the three best discount programs that are worth your money: 
The introductory offer

The reorder discount offers that arrange for discounts to buy more wine you like

The members-only special discounts i.e. special wine gifts and three bottle bonuses
They send '20% off' discount coupons to the club members as well. This Laithwaites Wine club review aims to uncover the services offered by the club and judge if the club is worth your money.
Wine Selection & Quality At Laithwaites Wine
Taste is special for everyone and it has become easy for people to share their likes and dislikes because of Laithwaites. The Laithwaites team taste tests about 40,000 wines each year out of which only 800 are approved to be released in the market. This strict screening process allows them to proudly guarantee the quality of their wine.
Laithwaites wine club has verified itself from being the earliest wine delivering brand to one of the most premium wine clubs. Some of the most outstanding wines with excellent quality and inexpensive rates are found at the Laithwaites Wine Club. They keep on getting better and better at serving all the wine club members.
For a discrete demonstration of a particular region, they hand-select each of their wine bottles. You can look around for your desired wine by region, country, or style, at the website along with the Laithwaites wine reviews from satisfied customers (to get a better idea of what to order).
They prefer brews that are produced exclusively over mass-produced ones.
The enormous size of the company allows tracing wines of a wide variety from all around the world and distributing them for extremely low prices for their members. 
But if you are currently looking for more California wines, you should consider checking out Gold Medal Wine Club as well.
Shipping & Packaging Of Laithwaites Wines
The shipping policies provided are flexible and convenient, as they make it easy for their customer to control and monitor the shipping time and duration. That allows you to decide when the next case of wine will arrive, delay a quarterly shipment, or skip it completely.
Laithwaites charges the primary shipping price of $9.99 for six bottles which increases afterward to be $19.99 for shipments of 12 bottles.
If you will choose the unlimited shipping option, you can enjoy reasonable shipping charges.
And you'll find the package perfectly sealed and the bottles in pristine order, so no worries there as well.
Just remember that you must be of the legal age for receiving the package.
Cancellation & Refunds Of Order
The best feature of the Laithwaites membership policy is that it permits you to skip or cancel your subscription at any time without any requirements or forfeits. The leading satisfaction guarantee policy is most admired by the customers.
Laithwaites wine club ensures that the customers enjoy every bottle of wine they receive, and if anything fails to hit the mark, they'll refund the bottle. You can contact Laithwaites and ask for a full refund.
The company is ultra-cooperative in this area.
Laithwaites Customer Service
Laithwaites Wine will provide you with outstanding 24/7 customer service on weekdays and weekends because it grows from a traditional, hard-working root.
The club's customer care service squad will always assist you with any problems that will arise from your order. They will even refund your order for any bottle that you were not satisfied with, exchange any damaged bottle, cancel your order, or answer any questions or worries that you have.
They have a highly approachable and cooperative crew.
According to several Laithwaites reviews, the complaint resolution process is beyond satisfaction.
What I Love About Laithwaites
Laithwaites tends to deliver the finest wines directly to your doorstep, without the hassle to track down unique and good quality bottles of wine down the street. Possibly you won't find Laithwaites Wine Club exclusive wines at any local store because they pursue talented and small-scale winemakers.
PS "exclusive" means something for them.
Customers are completely satisfied with the amazing service as reflected so clearly is not one or two but dozens of decent Laithwaites wine reviews spread throughout the internet.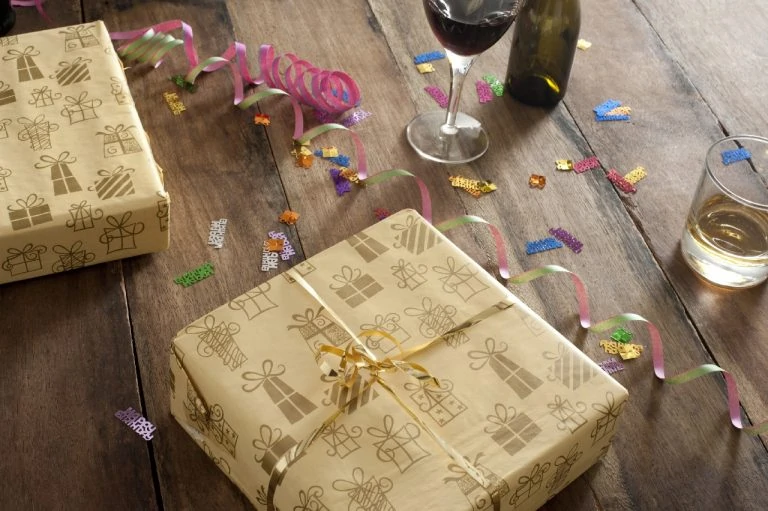 Some salients features that attracted praise are:
Money-back satisfaction guarantee

Incredible customer service

Discount policies

Best introductory as well as other offers

Personalized references

Pocket-friendly rates

Bonus gifts

Exclusively hand-made finest wine
What Can Be Better At Laithwaites
Many other wine clubs have recently claimed a lot of fame in the market, and they are challenging the Laithwaites Wine club in areas where it does not have a chance. Unless the club improves certain areas, this is going to be a one-sided competition:
Liquors not available (they sell out FAST!)

No gift certificates available

They don't deliver to all 50 states
Alternatives For Laithwaites Wine Club
If the Laithwaites club doesn't feel like "you," then despair not, you've got several other options as well:
Macy's Wine Cellar
If you feel like getting quarterly shipments of 12 at your doorstep plus extra cases for holidays and summers, then the Macy's Wine Cellar will come as a welcome respite from your desperate Google searches.
Tasting Room
Affordability and absolute control over your subscription, this is what Tasting Room offers. You have the option of getting 2, 6, or 12 bottles monthly, quarterly, etc. If you're not sure about what sort of stuff to go for, Tasting Room will be perfect for you because it personalizes the subscription for all users based on their taste profiles.
Belle & Bottle
If you feel like subscribing to regular shipments and buying individual bottles now and then, you're in for a treat with Belle & Bottle.
Their prices are not the most economic but you do get what you pay for.
Frequently Asked Questions
Do you want to know more? These may help:
Is Laithwaites wine any good?
Yes. Laithwaites proudly offer some premium quality wine to its customer as their principle is that the best wine is made exclusively not massively in huge factories. Every wine bottle is hand-crafted and has undergone many taste tests, thus, making the wine delicious and out of ordinary.
How do I cancel my Laithwaites wine club membership?
From the settings tab in your Laithwaites account, you can easily cancel or pause your membership plans with just a single click.
Who owns Laithwaites wine?
Tony Laithwaite with his wife Barbara.
Bottom Line
Laithwaites has a vast variety of selections which explains how it has managed to survive and thrive in the wine club trade for more than 5 decades. The club earned the best international wine club award for tracking and distributing some of the world's best red wines, and this is a standard they intend to uphold in the future as well. 
This Laithwaites review was an honest assessment based on facts alone and will be most useful for you when you start looking for the best place to buy premium quality wine.
Try it out, you won't regret it!