Last Updated: October 11, 2022
Martha Stewart is a well-known entrepreneur in the fields of lifestyle and food. She is often spotted in magazines and cookbooks. 
One of her secrets is creating a brand that associates with words such as elegance, beauty, detail, and sophistication. 
And... 
Now that she's got her very own wine club, don't we all just want to know about it?
We made a very detailed review compared to all the other Martha Stewart Wine Club reviews just for you.
---
What It's About
The Martha Stewart Wine Club consists of handpicked wines offered at a low cost. The boxes also include fresh recipes, wine-and-dish pairings, and helpful suggestions on how to spark up social gatherings with good wines. 
Launched in 2017, this wine club earned great acknowledgment when people found out that each wine in this collection was tested, approved, and favored by Martha Stewart herself.
Most of the wines she tries are sourced and examined by Drinks.com's professional team, and the rest are wines that Martha tries at various restaurants around the world. This allows her to be up to date with the newest wines and update her selection frequently.
Martha says that wine is of great importance to her and that she is excited to help wine lovers across the nation using her passion for wine. This is why this wine club was made.
Who It's Best For
What's fun about wine clubs is the element of surprise that they provide, not knowing what wines will be in your box next makes it more exciting. You'll receive wines that you've probably seen before but never thought of purchasing and find out that they're actually worth a try. 
Martha Stewart's wine selection surpasses all wine standards without challenging your palette strongly. This means that they're made for both wine lovers and those who are new to it even if the selection covers a wide range of types. 
And since you won't be provided with wine samples to try first, you need to be ready to receive and try new wines all the time. They also ship every 6-8 weeks instead of the normal monthly shipment. 
Every box of wine you'll be receiving coordinates with the recipes, pairings, and tips provided in your introductory box, which will make serving wine hassle-free for you and your friends and family.
Membership Review
Offered Privileges
The membership promises to offer carefully curated selections from an extensive range of quality wines at an affordable price. When you do the math, you'll come to realize that each wine bottle is actually cheaper than it would be when bought individually. 
Although you get to choose whether you want red, white, or mixed wines, your first package will be an introductory shipment that consists of well-curated wines to get you started. 
It also includes a guide book of Martha's exclusive suggestions about wine serving, sweet and savory dish pairing, and enhancing experiences. 
And since there are no wine samples provided, you'll receive a credit refund on your next shipment if you receive a non-satisfactory wine. 
From time to time, the company grants its members special offers.
Subscription Value
This wine club only offers two subscription options or memberships. If ever that neither of these two is enough, you can always shop in their wine store to add bottles to your next shipment 
Half-case Wine Club 
This is the cheaper option, mainly because it has fewer wine bottles in the package. It ships six bottles every six weeks giving you a new wine bottle to try every week.
This subscription is $49.98, which means you'll be paying $8.33 per bottle of wine.
Case Wine Club
And since a bottle a week isn't always enough for everyone, frequent wine enthusiasts can acquire the case wine club that ships twelve bottles every eight weeks giving you one and a half bottles a week.
This will cost you $89.88 for twelve bottles, which is $7.49 per bottle, individually cheaper than the half-case wine club.
Wine Quality And Variety
All wines in the Martha Stewart Wine Club selection are carefully curated and thoroughly vetted numerous times, the last being done by Martha herself. 
Everyone who signs up in the membership first receives the club's introductory package that consists of the same curated collection of wine bottles along with a freebie guide book. 
The membership allows you to choose whether you'll be receiving all white wines, all red wines, or a mix of both. Which will take effect on your second shipment. 
Shipment
They ship to all states except for those where it prohibits the shipment of alcohol. 
These states are Delaware, Hawaii, Arkansas, Alabama, Alaska, Oklahoma, Mississippi, Kentucky. Rhode Island, South Dakota, and Utah.
If you live in these states and place a subscription, your shipment will automatically be void as the company abides by the law. 
It usually takes three business days for your shipment to arrive, and the longest would be seven days. If you place your order before 2:30 pm local time, they'll ship your wine the same day, which allows it to arrive at your doorstep faster.
Packaging
The package arrives as a well-detailed box with a textured wood background and its minimalist logo on the front and back. 
Inside, you'll first find pamphlets that will introduce and welcome you to the wine club, then a guide book for wine serving. Each of the bottles had old fashioned labels to give off a vintage look.
The box also has tiny notes in its flaps and sides, one of them lays out the contents of the package to assure it's complete. 
There is a print on the side that says the wine bottles may come dusty as the company uses recycled materials to manufacture the packaging. This does not only help save the planet but also saves you a few dollars per package. 
Cancellation And Refunds 
One of the best and unique things about being a member of this wine club is the flexibility they offer their members. 
You can access your account any day or time to make changes with your next shipment. Whether you want to add more wines to your package, delay a shipment, arrange an alternative date, and cancel or update your subscription, all you need to do is a few clicks. 
They also offer a 5-star satisfaction guarantee where they replace wines that you don't fancy with a bottle of wine you will. All you need to do is contact their customer support.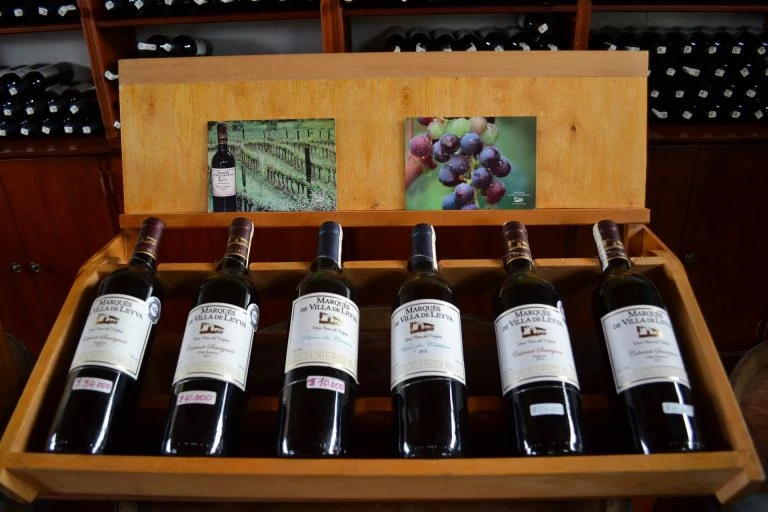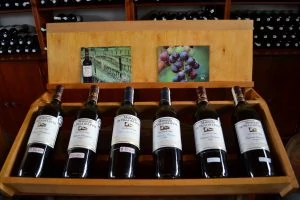 Other Options
Individual Wine Bottles
If you're having trouble deciding on whether you'll join the club or not and is not ready to commit to it, Martha's wine store allows you to try her wines at a great price. 
It is a good idea to try a few of the wines in the selection before signing up to make sure that they serve the types of wine you fancy. 
Most of the Martha Stewart wine reviews mention that they end up loving a few bottles, if not all. So you've already subscribed, you can take advantage of this option by ordering another bottle of that one wine you received from the subscription that you loved so much.  
This is a feature that not all celebrity wine clubs like Nocking Point offer. 
Wine Packs
Wine packs are probably the closest experience to a membership, but without the commitment of course.
There are trio wine packs that consist of three coordinating wine bottles, half-case wine packs with six bottles, and full case packs with eight bottles. They're almost like a subscription but without the monthly arrival and you get to choose your wines. 
Martha's wine shop also offers wines in bundles or packs with thematic names such as "Think Pink Rosé" and "Fireside Cabs Collection". 
Some of them are for specific things like wine tasting, grilling, occasions, and more. They even offer a selection of worldwide wines.
These packs can either be purchased separately or add them to your upcoming package if you've already subscribed.
Gift Option
If you aren't shopping for yourself, you can always choose the "gift-giving" option which allows you to send them to specific addresses without the receiver know the prices.
The site will first make you choose the occasion, for example, a birthday party or a wedding celebration, and then Martha and her team will take over. 
There's also this option where you can pick how often they'll deliver and how many bottles will be in each package. 
Alternative Wine Clubs
Although the Wine Club may have a beautiful presentation and a fine reputation, we can't deny the fact that it might not be for everyone. 
So if you favor this wine club review but don't feel enough conviction, here are similar wine clubs that you can check out. 
Firstleaf
This club has a welcome diagnostic test where you answer a few fun questions for them to determine your likes and dislikes.
What's interesting about Firstleaf is that they identify each wine's acidity, fruitiness, sweetness, tannin level, and much more for you so you have more knowledge about what you're drinking. 
They offer free shipping, however, their wines are quite pricey. $90 for six wines, which comes out to be $15 a bottle. 
Vinebox
A reason why wine enthusiasts favor the Vinebox wine club is that they ship you samples to try before choosing your bottles. These samples are in vials stored in a small box.
What's good about this is that you are given the chance to pick which wines you want and don't. You can also give them feedback about the wines and request more samples. 
People view this wine club as an affordable way to get premium wines and knowledge about your own wine preferences. 
Winc
The Winc Wine Club used to be Club W. 
Signing up for this club requires you to take a mini quiz to help them determine the wines you prefer.
They are known to be a quite expensive wine club as a subscription will cost you $40 dollars per 3 bottles, $13 dollars a bottle. Shipping is free as long as you order four or more bottles. 
It takes them 24-48 hours to ship an order which is quite long compared to the Martha Stewart Wine Club that ships orders the same day or less than 24 hours.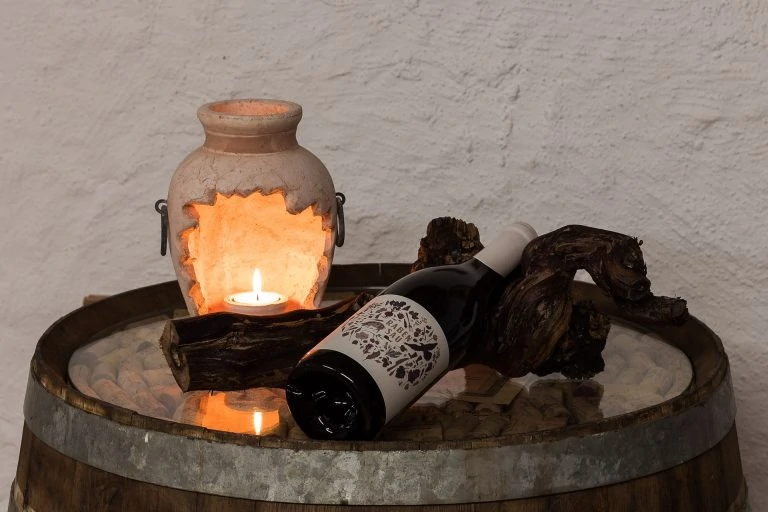 The Pros And Cons Of Martha Stewart Wine Club
Pros
Free shipping

Has an online store for individual bottle/ wine pack purchasing 

Offers a customer satisfaction guarantee

Allows you to cancel, skip, or request a refund any time

Includes pamphlets and guide books from Martha herself
Cons
Does not offer wine samples before the subscription

Does not ship to states that prohibit alcohol shipment

Does not provide extra information about each wine aside from the basic
Frequently Asked Questions
Do They Charge For The Shipping Fee?
All wine club subscriptions have free shipping fees. If you're purchasing a wine pack or individual bottles without a subscription, then anything less than 6 bottles will charge you $14.95.
How much is Martha Stewart Wine Club?
This wine club is greatly cheaper than the others, plus it pays more to buy in bulk. 
Half-case Wine Club
$49.98 for six bottles every six weeks, which sums up to $8.33 per bottle.
Case Wine Club
$89.88 for twelve bottles every eight weeks, which is cheaper as it is $7.49 per bottle.
Can I Rush My Orders?
This wine club does not offer expedited or rushed shipping options. However, the shipment is speedy -- you can expect it to arrive within 7 days, even faster if you place your order before 2:30 PM local time so they can ship it the same day. 
Does Martha Stewart own a vineyard?
No, Martha Stewart does not own her own vineyard for the wines in her selection. The wines she offers are sourced through her relationships with winemakers and vineyard owners all around the world. 
There is a vineyard called "Martha's Vineyard" in Massachusetts that is often mistaken as hers; however, it belongs to a man named Bartholomew Gosnold who named this vineyard after his daughter. 
Conclusion
We've scanned through numerous Martha Stewart Wine Club Reviews and still haven't found any complaint about it, which is why we continue to recommend it.
Not only is this wine club affordable, elegant, and a great source for quality wines, they also value their members greatly with their customer service, advantages, and subscription flexibility. 
Make sure to check out the Martha Stewart Wine website for more information. If you don't find much interest, you can always choose from the alternatives provided above. 
Happy savoring!