Last Updated: October 11, 2022
We see some liquor stores selling wines at very high prices nowadays. So, it is not by chance that you are on this page right now. You could be a wine lover wanting to stock up with your favorite wines conveniently. 
Or... 
You might be looking to save your time wandering around grocery lanes and gaping at a vast wall of bottles, not knowing which ones to pick.
So…
If you're both or either of the two, you might be browsing the internet now, trying to find a wine subscription and delivery service online. But with several companies offering this kind of service, which of them is the most suitable one for you? 
Keep reading as we go over some helpful details and comprehensive Wine Insiders reviews to determine if this is the kind of service you need. Let's go the extra mile to make wine selection and purchase a lot easier and more enjoyable one for you.
How The Wine Insiders Club Works
The Wine Insiders Club might be one of the many names you noticed somewhere while looking for a wine delivery service. You might have questions like the Wine Insiders deals you can take advantage of, how it works, or how good the Wine Insiders customer service is.
It is an online wine store that aims to do matchmaking between you and the wines you love. They offer either individual wine bottles or a collection of curated wines. Their membership is optional and not a requirement if you only wish to purchase without any commitment. 
The Wine Insiders only encourage their subscription service to those who may lack experience in choosing wines and seek professional help in exploring new wines. They provide their customers with the freedom to choose their wine preferences, skip a shipment, or revoke their subscription at any time.
The Target Market
The Wine Insiders' services are perfect for individuals looking to save money since they can only pay a flat fee contrary to a per bottle cost. They don't acquire middleman services, but instead, they bring the wines directly to their customers. It is also suitable for those who wish to try out new wines, discover membership perks, or would like a home delivery convenience.
However, Wine Insiders' services may not be ideal for those who want to choose their wines. The customers can only select from receiving reds, whites, or mixed of both wines. 
All About The Club Membership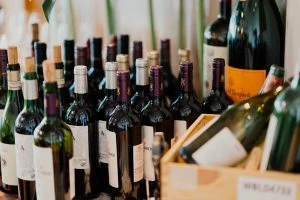 Membership Benefits And Features
Hassle-Free Membership Cancellation

: If, in any case, you no longer wish to continue your subscription with them, you may revoke it at any time. Simply go to the "

MyAccount" page

 to cancel your subscription.

Notable Deals

: At Wine Insiders, they offer special promos, discounts, and vouchers that you can use to redeem their wine services. These vouchers are an excellent way to help you save on your subscription with them. They also have a "Refer-A-Friend" program that allows your referral to earn credit on their first purchase.
Martha Stewart is very passionate about making sure that the customers relish the right wine for every occasion. For this very reason, she also shares some of her recipes, entertaining tips, and tasting notes.
Availability of Gift Sets

: For as long as the recipient is an adult, age 21 years old and above, the wines or the membership will make a wonderful present for any occasion. They have gift packages for single bottles and full cases.
Tasting Notes Inclusion In Each Bottle

: Their team of experts ensures that you get the best out of their services, so they include tasting notes for every bottle in your package. Having the tasting notes handy can help you choose the perfect wine depending on the dishes you wish to have. 
But that's not all; you not only get access to these tasting notes, but you will get helpful serving tips as well. They also include food pairing recommendations to match each of the wines in your shipment.
The Wine Insiders Subscription
For only $89, you get to enjoy twelve introductory wines of either reds, whites, or a mix of both. They offer only one kind of subscription plan.
How To Place An Order
On the Wine Insiders' website, go to the homepage's "Club" tab.

Choose your wine (Red, Whites, or Mixed)

The bottles 1 - 7 below your wine preference are what you should expect to receive, so make sure to check on each.

Select your payment method of choice and fill out the necessary billing information.

You can either choose a pickup location or enter your home or office address.

Review your order summary and checkout.
The Wine Selection Process
They feature a vast collection of varietals coming from different wine-producing regions worldwide. The experts will then choose at least five out of a hundred wines they evaluated, which shows how they value quality in their wine selection process.
You may also enjoy Martha Stewart's handpicked wines whether or not you have a subscription to the Wine Insiders. Several of the wines in their collection are not available in local supermarkets or retails stores. These wines are exclusive to their members only.
Shipping Cost And Schedule
Just like the many others, you're probably wondering if the Wine Insiders offer free shipping. First of all, let's start with the most crucial information about shipping. It is a requirement that a 21-year-old individual will receive and sign all shipments since they are selling alcoholic beverages. 
The delivery charge is $14.95 for orders of five bottles or less. The cargo is free of charge for orders of six or more wine bottles. Free shipping does not apply for some promos and also for purchases using vouchers. They can ship to all but the following states as of writing:
Alaska

Alabama

Arkansas

Delaware

Hawaii

Kentucky

Mississippi

Rhode Island

South Dakota

Utah
Membership Cancellation Process
You will continue to receive wine shipments regularly once you join the membership. A member has to cancel the subscription if he/she wishes to stop receiving these shipments. Wine Insiders has zero cancellation fee for those who opt to revoke their subscription.
Refund Policy
Since they aim for nothing less than a hundred percent customer satisfaction, they process refunds for any wines you don't like. Please note that they issue a full refund but on a case-to-case basis only. 
They encourage their consumers to reach out to their email address and discuss the process in more detail with a Customer Service Representative to confirm if any restrictions apply to your request.
If you receive a damaged parcel, they will immediately replace or credit it to your account. It takes 48 hours to process refund requests and another three to five business days for bill adjustments to reflect in credit card statements.
Wine Insiders' Featured Wines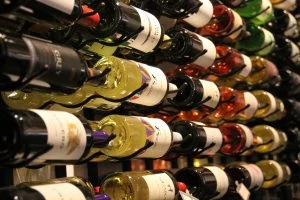 Wine Insiders collaborate with professional curators who are continually exploring new wines across the globe. They have an extensive collection including but not limited to red, white, dessert, rosé, and sparkling wines. You have the option to have these wines in single bottles, gift sets, or in their curated collections.
You may visit their website for an updated list of their wine collections, but the famous ones currently are the following:
2018 California Dry Pinot Noir - Typical price at $14.99

Italian Organic Dry White Wine Blend - Typical price at $17.99

2019 California Dry Chardonnay - Typical price at $16.99

Martha Stewart Collection - Typical price starts from $13.99 and up for a single bottle.

Martha's Holiday Entertaining Half-Case

- Their current best-selling set at  $111 for six bottles including Sauvignon Blanc, Red Blend, Italian Chardonnay, 2019 France Chardonnay, Frappato, and Cabernet Sauvignon.

Geoffrey Zakarian Collection - Typical price starts at $39 and up for a single bottle.

Ludo Lefebvre - Typical price starts at $49 and up for three bottles.
Wine Insiders Club Review: What Do Their Customers Say About Them?
Here are some wineinsiders.com reviews that you can also check personally from their website and some you'll see below each of their bottles:
Thanks, Wine Insiders!
I've never seen wine of this quality at these prices. They're always sending new deals with your orders, and now my girlfriend and I are buried in 50 bottles of wine - good problems to have! - Travis V.
Super Fast Delivery
I've ordered a number of times. Delivery is quick, and prices are very good. The selection is amazing, and if you're willing to try new varieties and brands, this is the place to do it. - Angela C.
My New Fave!
First time trying, and I'm in love. Smooth and tasteful. - Debbie on a 2018 Zinfandel
Alternative Wine Clubs
The amateur wine aficionados love how this club takes the whole wine tasting experience to the next level. Their services, however, are ideal for those who prefer wines in handheld cans than in bottles. It is not suitable for those who'd like to try different wines in every shipment.
Just like Wine Insiders, they're not yet able to ship to all states currently. Contrarily, they also have different types of plan options, including the following:
Wine Without Fuss

: This plan has five different sub-types that you can choose from depending on how often you wish to receive your wine shipment. The subscription plan starts at £85 per case and up.

Vintage Cellar Plan

: This plan has five different sub-types to meet every taste, with prices ranging from £35 to £200 a month. It also provides members with a storage facility to ensure that the wines are always in optimal condition.

Members' Reserves

: This plan offers a facility with ideal storage conditions for your wines. Its cost of £9.24 per case every year includes full insurance coverage and free delivery.
Plonk Wine Club
This wine club does the curating and allows you to customize the wine varieties that will be part of your next box. Not only do they source high-quality, organically-produced wines worldwide, but the Plonk membership even comes with food pairing recommendations in their packages.
Considering that they opt for wine producers who don't use any additives or pesticides while growing the grapes, it makes this wine club a suitable choice for health-conscious consumers. They also have flexible subscription plans that allow you to customize your bottle count. Here are their subscription options:
Ongoing Monthly Plan

: It costs $110 for four bottles that you will receive every month. It costs $160 for six bottles and $285 for twelve bottles.

For the six-bottle option, you may choose to receive your shipment either monthly or every two months. As for the twelve-bottle option, you may choose to receive it either monthly, every two months, or every three months.
Three-Month Plan

: It costs $330 for four bottles, $480 for six bottles, and $855 for twelve bottles that you will receive monthly for three months.

Six-Month Plan

: It costs $660 for four bottles, $960 for six bottles, and $1,710 for twelve bottles that you will receive monthly for six months.

Annual Plan

:  It costs $1,320 for four bottles, $1,920 for six bottles, and $3,420 for twelve bottles that you will receive monthly for a year.
The shipping is free on all orders regardless of the subscription plan of choice. The wine club's membership can also be a perfect gift for friends who'd love to receive organic wines.
Firstleaf is another online wine subscription service with a unique way of personalizing wine selections to recommend to their consumers. Their algorithm depends on consumer's preferences, which their experts determine through an online quiz. The user data is updated each time you provide a rating to connect the customers to wines they love accurately.
They would love to ensure that they connect their customers to wines they love, so the user data is updated each time you provide a rating.
They also offer a flexible shipment schedule, a wide variety of exceptional globally-sourced wines, and wine replacement if you get bottles you don't like in your shipment. Their services are suitable for more casual wine drinkers who'd love to have the option of picking red, white, or mixed wines.
They have a complimentary offer of a $15 shipping fee for three bottles and $79 for six bottles. After receiving the first cargo, you will have the option to choose whether you would want to receive your wines either monthly, every two months, or every three months. The shipping cost is $90, which is about $15 per bottle after the introductory offer.
Pros & Cons Of A Wine Insiders' Membership
Pros 
They guarantee 100% customer satisfaction as it is the company's utmost priority.

An order of six or more bottles is free of cargo charge.

There are no binding contracts and obligations. They guarantee a hassle-free cancellation any time you want. 

They offer various deals and promos that will give you an excellent bang for your buck. They also have a wide range of gift boxes available.

Premium wine collection, some of which are personally handpicked by Martha Stewart

Their package includes tasting notes, serving tips, and food pairing suggestions that can make a novice a wine connoisseur in no time.
Cons
Their services are not available to all states.

Their introductory wines do not include vintages or any limited-edition wines.

There is a chance of receiving duplicate wines in every package.

You don't have the option to select wines individually.

They only have one type of membership plan.
Frequently Asked Questions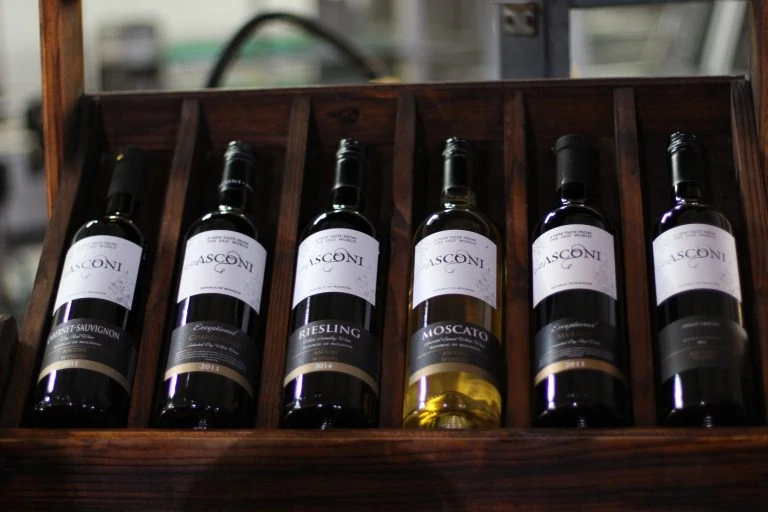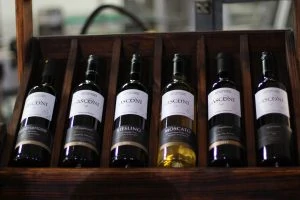 What Else Do I Need To Know About Wine Insiders?
Is Wine Insiders A Good Deal?
Yes. I don't see how Wine Insiders won't make a good deal considering the numerous perks, affordable pricing, and wide variety of wine collections. They also provide complimentary wines and have a convenient process from ordering to shipping and from cancellation to refund.
Is Wine Insiders A Subscription?
No. The Wine Insiders does not require the commitment of signing up for a subscription. They only offer one kind of membership plan, so you need not worry about hidden charges or unexpected subscriptions.
Where Do Wine Insiders Ship?
Wine Insiders send their shipments from their warehouses in New York, Missouri, and Northern California.
How Do I Cancel Wine Insiders?
Revoking your subscription is a hassle-free process which is what most customers love about Wine Insiders. Simply go to the "MyAccount" page to proceed with the cancellation. On the other hand, canceling an order is only possible if it is not yet processed. You may track the status of your orders on their website.
Final Thoughts
Wine Insiders has many remarkable features, but what I like the most about them is how they're very transparent about their terms and conditions. You can easily view it on their user-friendly and informative website. Most of their customers also love the ease of getting in touch with the customer service team.
Unlike other companies offering similar services, Wine Insiders offer the convenience of having round-the-clock customer support via live chat, email, and their toll-free number. Such businesses' growing accessibility can now help you pick quality wines without spending so much time in liquor stores or trying to understand wine labels. 
Their website even has a dedicated section to educate its consumers about wines. It includes a comprehensive guide that answers commonly-asked questions about wines. So, with all this relevant information you now have, it will hopefully make wine purchases more effortless, and you'll now have more confidence in your choices.