Last Updated: October 10, 2022
Whether you're into wine clubs or just looking to find your way in one, you may have already gone through a couple of Tasting Room reviews.
That's for a good reason: the Tasting Room wine tasting kit is as good as anyone could hope for.
What's the deal?
This club offers value for money and puts you in complete control with your subscription. That's not to say that there haven't been complaints, but as far as TastingRoom reviews from customers go, the club has bagged appraisal
Today, I will show you the stuff that the Tasting Room wine club does right and where it lags a bit.
What's The Deal With Tasting Room Wine?
To put it summarily, Tasting Room wine club brings you the sort of wine you like to your doorstep whenever you like. The club bases its choice for you on your taste preferences.
No idea about what you like and don't about wine? No issues.
First, you'll have to answer some generic questions, and then they'll ship you some sample mini-bottles, which you'll sip on and leave your remarks. Based on your answers and reviews on the tastes of these wines, the club will create a taste profile for you.
As any number of Tasting Room reviews will attest, they offer their signature brews (suited to your taste) for very affordable rates, at least significantly less than what you might find in the market.
The cost per bottle starts around $13! 
You can get either 2, 6, or a dozen bottles shipped to your doorstep (or if you feel like it, you can pick them up yourself). The shipments may be set monthly, once in two months, and so on.
You're in control, no matter how you look at it.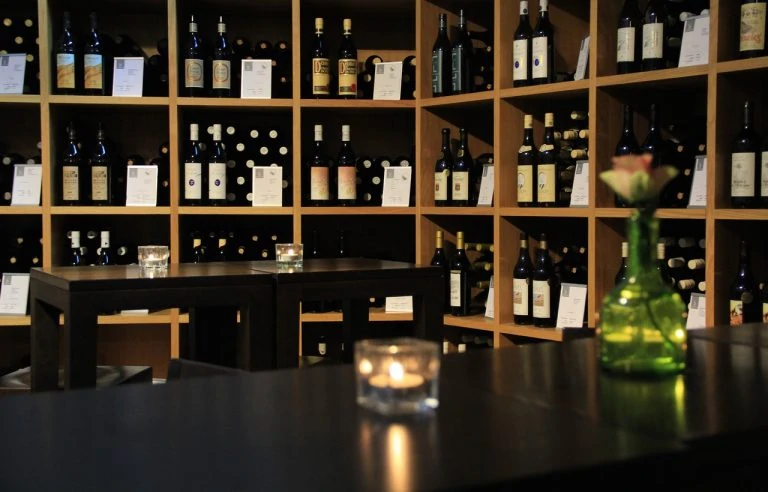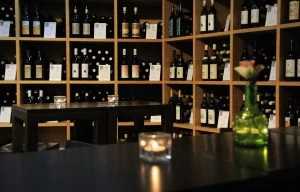 The Tasting Room – Who Is It For?
Looking for affordable wine for day-to-day use?
Well, then the Tasting Room might have something right up your alley. This wine club is dedicated to providing enthusiasts with the much-needed day-to-day dose but for an economic price and in the flavors they fancy the most.
The Tasting Room reviews from verified customers are a clear testament that overall, the club has been successful both locally and beyond. However, to call it a global network (as some reviewers have phrased it) would be a bit of a stretch.
Membership Options For The Tasting Room
The one thing that customer remarks and Tasting Room wine reviews will confirm is that the membership is as flexible as it gets. Granted, there are no tiers (as is the case with most clubs) but you do get to set up your preferences and stay on top of everything.
Not only is the membership worth its price, but it also delivers you what you will not find in the local markets – at least, not at the rates they're offering!
Perks Of Being A Tasting Room Member
Being a Tasting Room member will open the door of several privileges:
The prices are surprisingly affordable, making these wines all the better for daily use.

You're in control of the subscription including quantity and frequency of delivery.

There is a huge variety of red and white wines available, and you'll get the ones that are best suited to your taste.

They will create a taste profile for you and send you wines based on that.

Your feedback will not fall on deaf ears, and instead, the club will customize your experience accordingly
Is The Tasting Room Cost Worth It?
You're probably wondering 'how much does Tasting Room cost?'
Let's break into the financial aspect now:
To start, you'll have to invest an introductory sum of $9.95  to get the wine tasting kit, after answering a couple of questions. Once you've gone through the kit and rated them based on how you felt about the taste, you'll move on to wine bottle shipments.
The price per bottle is roughly 13 USD at minimum, and you have the option to get two, six, or a dozen per shipment. That means your average (minimum) expense per month, given that you've subscribed for monthly shipments, will be between $26 and $149.
For such an affordable rate, you do get the sort of wine that aligns perfectly with your taste palette. This is not the kind of service you'll get with a retail store. So to answer the cost question: yes the price is affordable and worth it!
Wine Quality & Variety Offered By Tasting Room
This Tasting Room wine club review is not here merely to reiterate facts but rather to assess the value that this company offers. And yes, it does offer value for what it is worth, and even beyond.
The wines offered by Tasting Room are special brews exclusive only to them.
Their collection is by no means limited, instead, you'll get an endless range of flavors, delivered when you need them the most. Boasting over 100 wine types hailing from all the major brewing centers of the world, they will not fall behind your taste for exotic flavors.
Based on several Tasting Room wine club reviews from customers, I can say that the variety is just as staggering for others as it is for me.
And since there are no middlemen involved, you can save up substantially, which would never be possible with retail.
Moving on: how good is the wine?
In a word: Great...
Well, I'm not saying that they are the finest in the world, but they are pretty good for regular use and to satiate the taste buds with the flavors you love.
I highly recommend that you try out their Château de Win Bordeaux and the Mulberry Road Zinfandel if you're going to order two for a start (but this is a subjective opinion). The taste, texture, and quality were all very impressive. 
And once they establish your taste profile, they'll keep on shipping the sort of stuff you love for such a low cost that it feels like a steal!
Shipping & Packaging
Now that we've justified the Tasting Room price, which wasn't all that much, to begin with, how about other stuff? Most notably, their shipments and packing – how well does the club do in these areas?
Pretty well, actually.
You can edit your preferences and deliverable details whenever you feel like it. Moreover, you have the option of ordering either red or white wine or both. The packaging and labeling are all good, you'll find the bottles in pristine condition at your doorstep.
However, be sure that you're at least 21 years when ordering and receiving these bottles, otherwise, it would be illegal.
P.S. you can skip a delivery if you're unavailable or don't need more wine for the moment.
Membership Cancellation
Don't feel like tagging along with Tasting Room anymore?
Well, I don't judge, it happens – and luckily, the club is also pretty considerate in this matter. You can cancel your membership whenever you feel like either from your online profile or via the telephone, just like with Wine Insiders.
Just dial 888-929-2827, speak to member services and let them know you wish to walk away.
But there is one thing to keep in mind, you'll have to time your cancelation before your shipment notification is issued.
If you step out of the deal while the shipment is in process, you'll have to pay for the restocking, and that's $15.00 from your credit card.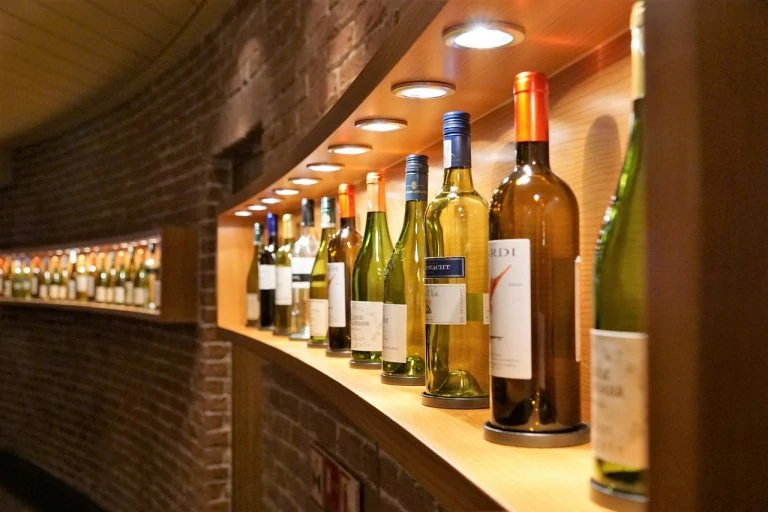 Pros & Cons Of Tasting Room Wine Club Membership
Pros
The biggest pro is affordability, you can't get such low prices for quality wines elsewhere.

You also get to tweak and customize the process to your liking, every aspect of it.

If you're not into wining and dining, you'll find their tasting profile to be very helpful.

You've got a huge variety of options at your disposal.

The wines are perfect for daily dinner pairings.

If you don't like a certain wine, they'll send over a replacement or reimburse you via credit.
Cons
The biggest con is that you have to pay for the introductory tasting session.

You'll have to pay a restocking fee if you cancel your membership after you've received the shipping notice.
Alternatives For Tasting Room
If you feel like going beyond the Tasting Room wine club cost level, you can try out one of these amazing wine clubs instead:
Based in the heart of the USA (Washington), Belle & Bottle offers a wide range of high-quality wines to choose from, and the best part is that if you fancy a particular wine, you can buy it individually as well.
The club offers monthly to quarterly shipments and offers some of the finest options available in the wine realm.
It also has several club levels that you can choose from. The 30 Club will cost you around $60.00 for two bottles shipped at your doorstep, while the Bubbles Club will throw in a Champagne with two wine bottles for around a hundred dollars per shipment.
They've got several other listings too, check out their site to learn more.
If you're into bold tastes with a fruity punch, then the Bounty Hunter wine club has a ton of pleasant surprises coming your way.
You can opt for the Killer Cabernet Club (does not sound creepy or scary at all!) for just 199 USD. Or you may kick things up a notch and get your name in The Most Wanted Sixer for 599 USD.
There are several options in between too and you can choose any that fits your needs the best!
Cellar 503 is a bit eccentric in that it ships wines every month based on a theme that dominates the said month. Who knows you might end up ordering your first batch in a grape month and get either a Blaufrankisch or Chasselas in the lot.
With prominent winemaker names like Anne Amie and Keeler on their repertoire, you don't have much to worry about when it comes to quality.
You can explore the deal further on their website.
Frequently Asked Questions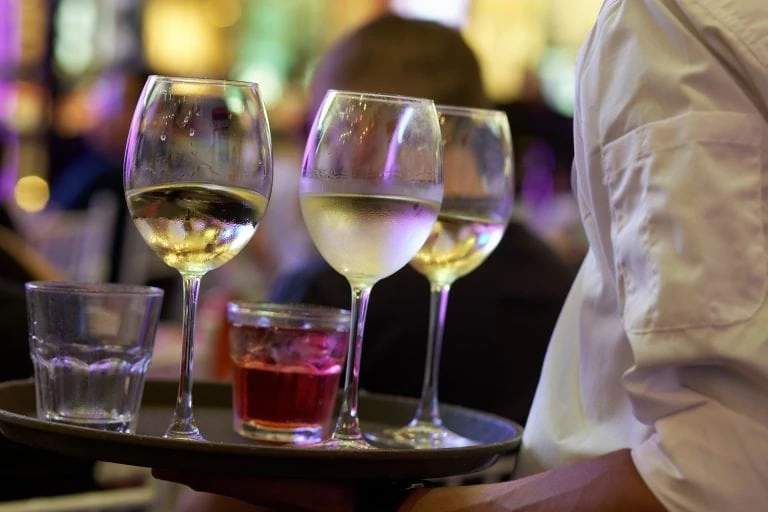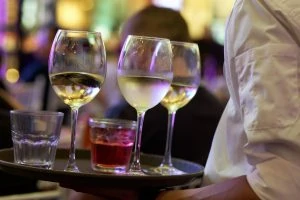 If you have questions or doubts, hopefully, this section will clear them up:
Is the Tasting Room legit?
If by legit you mean to ask whether it is a real business, then the answer is yes and in case you wish to ask about the legal standing of the business, then that's okay too – it is legit either way. Just be sure that you're at least 21 years old when ordering and receiving your shipment.
How much does the Tasting Room cost?
Initially, you'll have to pay $9.95 for the tasting service. Once that's done and your tasting profile is ready, you can go for regular shipments, which will be around 13 USD per bottle (minimum) which means a 12-bottle deal will cost you $149.00.
How do I cancel my Tasting Room subscription?
Before I move on to the 'how' part, let me tell you 'when' first: you should cancel before you receive the shipment notification if you don't want 15 USD deducted from your credit card as a restocking fee. To cancel your subscription, either contact them at 888-929-2827 or do so via your online profile.
Conclusion
The Tasting Room reviews circulating online are mostly mixed with some people complaining about the initial testing fee – which I must agree is a bit cheap on their part (sorry Tasting Room but you could show some compassion here!)
But overall, the wine club does offer a decent deal with an expansive variety of wines, all available for very affordable rates. And of course, if you don't feel like going through with the whole thing after the testing round, no losses – except the 9.95 USD that you paid.
However, considering the whole picture, Tasting Room is the sort of wine club that I'd highly recommend to anyone who wants to add elegance to their day-to-day dining experience without breaking the bank.
You can also feel free to check out the alternatives, they are just as good, if not better.
That's all for today, I'll catch you with the next one!