Last Updated: October 11, 2022
The Bright Cellars review takes an in-depth look into the popular and controversial wine subscription service.
Are they really worth it?
The answer lies in what your preference and affinity with wine tasting. But one thing is sure about Bright Cellars:
This wine club curates what's regarded as the most personalizable wine selection in the industry by fusing wine and artificial intelligence.
If that sounds like your kind of thing, you may be in for a pleasurable membership ride.
But... 
What about if you wanted rich boutique wines? Or wine club membership benefits that would resonate with you?
You'd find out soon enough in the Bright Cellars review.
Let's go…
How Bright Cellars Operate 
Bright Cellars is like the Netflix of wine clubs. Two MIT grads developed an algorithm that curates wines for subscribers after they take a palate quiz. Their goal is to educate a new generation of wine drinkers by serving them "hard-to-find" wines that concur with each person's palate. 
They are mostly custom - rebranded bulk juice from wineries - wines. A more experienced wine drinker would see this as plonk or wine blasphemy, regardless of its quality. Needless to say, they have amassed a long list of loyal subscribers who enjoy their service.
After taking the fun palate Bright Cellars wine quiz at signup, you get four wine recommendations sent every month for a little under $100. You can choose to get only red or white wine in your monthly delivery. Or opt to get caught by surprise with different flavors once in a while. 
Even better, you can improve subsequent deliveries by giving feedback. And earn Bright Points when you refer a friend or participate in a host of activities with your membership. The reward points are the club's in-house currency, so you stack up or use them immediately to buy more bottles.
Aside from Bright Cellars subscription cost, the only downside to their operation is this:
They say they select "hidden gems from small vineyards all over the world, including Italy, Spain, Portugal, and South America." 
If that sounds good to you, that's because it is - the choice of words and the prospect of trying better $25 wine bottles at sweet deals. Plus, they truly source wines from "hidden" wineries but rebrand them as quality custom wines that you'll enjoy.
But like many wine clubs, Bright Cellars doesn't boldly mention they rebrand these "hidden gems" found in exotic wine countries from their California fulfillment center.  And last I checked, this kind of FOMO marketing would work like a charm on potential subscribers.
Bright Cellars Review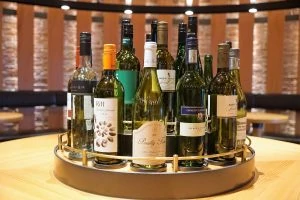 Through branding and educating subscribers, Bright Cellars have gained something of a following for their personalized curation.
How Much Does Bright Cellars Cost Though?
Unsurprisingly, Bright Cellars isn't a cheap wine club. 
Let me reiterate it costs $80 monthly for four bottles of wines – that's $20 per bottle -  excluding shipping fees and sales tax, which could sum up it all up to $100, depending on your location. 
But it doesn't seem so pricy since Bright Cellars literally does everything to make their subscribers happy. Again, it costs $20 for a bottle of wine, anyone at all.
You know exactly how much you have to pay if you want to reorder a wine or two from your monthly subscription. Consistency in price, in a way, would gel into anyone's budget smoothly. You can get a discount when you earn reward points or order up to four bottles.
Bright Cellars also offers an optional cheese box subscription - a thoughtful way to educate new drinkers on the many cheese offerings they never thought to eat, let alone enjoy with wine. And for about $60 monthly, you'll have four Wisconsin-based cheese paired with your wines.
Bright Cellars Price
Bright Cellars cost $80 monthly for 4 bottles of wine.
How Effective Is Bright Cellars Palate Quiz? 
To start a membership at the club, you need to take Bright Cellars famed palate quiz.
It's an easy and fun 7-question quiz. The 7-question quiz starts with toothsome chocolate pages that ask which one is your favorite from six options. Other questions also have about 5-6 relatable options to answer them. 
Even when I wasn't ready to buy, I wanted to see what lies at the end of such an enticing quiz. 
Moving forward, you'll be asked personal taste questions like what your favorite type of tea is (or no tea), favorite alcohol beverage, favorite juice (is coffee juice? It is for me), and what you'd ordinarily pair with wine.
The last two questions are a bit tricky and would determine your kind of experience with Bright Cellars. First, they ask if you like unpredictable flavors, enjoy delicious wine, or want no surprises (just wines with flavor notes you picked). 
This is like asking if you want to try out wines that are foreign to your palate - which is the point of a wine club - from time to time. For instance, a full-bodied Chardonnay, even though you like sweet grapey wines like Moscato. Alternatively, they give you the option of staying in your "wine comfort zone." 
The last quiz question simply directs you to a wine club to join  - red wine only, white wine only, an equal mix, only mixed sparingly or mixed with a preference for red or whites.
Finally, the algorithm (artificial intelligence) generates wines it believes I'd like to try based on my favorite flavors. Funny enough, it works (also Bright Points signify their match to my personality). They happened to be wines I loved with about 87 Bright Points, usually higher for most subscribers.
I took out the Zinfandel in the selection, which I really don't like because of its acidity, and it was replaced with a Shiraz wine.
Consequently, I saw how Bright Cellars resonates with a newer generation of wine lovers. They spelled out tasting notes for each wine in easy-to-understand notes. But a sommelier or wine enthusiast would call their bluff on the quiz as inadequate to judge her palate. 
Looking Into "Bad" Bright Cellars Reviews
As with many wine clubs like Laithwaites, an army of wine enthusiasts always seems to dig up their skeletons. Bright Cellars isn't any different, and in fact, have more eyes on them. And mainly for the transparency of their marketing.
Unfortunately, Bright Cellars wines are packaged and branded in their California facility. The experts source bulk grape juice from small vineyards around the world, fix them up to taste. The engineered wines are then branded to tell the club's story.
In business practice, this isn't fraudulent or "bad." As a matter of fact, they do a fantastic job of telling a story with their wines, even better than that of wine clubs selling boutique wines. But most experts wished they were more transparent in their marketing. And more importantly, to expose new drinkers to the real world of vintage and sensory-stimulating wines that gives their money's worth.
Nevertheless, Bright Cellars has an applaudable blog with useful and engaging content for a beginner wine taster. Plus, a cheese pairing subscription that's just as good as their wine subscription.
Another thing is, they seem to have a limited stockpile of wines. And you may get subpar follow-up wines if you don't fill the comment card with your feedback. The algorithm's databank stores this information to continue selecting personalized wines you'd love. 
In short, they are more proficient at branding and marketing than curating wines. But subscribers enjoy their experience with the club, which is most important. 
Oh, and just putting it out there - I also found that most of their wines have plum undernotes somewhere in between.
More importantly, they seem to have worked in bridging loopholes by adding multiple professionals to their staff. They have a certified wine expert, a cheese professional and sommelier, and over a dozen "concierge assistants" added to their team to fuse tech and wine into the club.  
Membership Benefits In Bright Cellars Wine Club

Truly Personalized Wine Selections 
As you already know, the palate quiz curates wine based on your taste. With regular feedback, you may never get wines you don't like in your box. 
Even better, you can tell Bright Cellars never to send you a particular type of wine. For instance, Shiraz, you may get Shiraz because it has flavor notes of a beverage you like, but its full-bodied masculine flavors - not so much.  You select to get it replaced before your first delivery and swap it with another recommendation. I got a Petit Verdot, which I loved.
You can also have a wine selection with familiar tastes delivered monthly if that's what you want. In the same way, you can opt for unique wines monthly if you want to be something of a wine explorer. 
Meanwhile, "Bright Points" assigned to each wine helps you gauge how well the wines match your taste. In any case, a lower score urges you to give more info (feedback) that will personalize your selection.
Options are wide with Bright Cellars. Although I haven't tried their wines long enough, a few folks say it can become repetitive along the line. But I've never had such an experience. 
Customer Enlightenment And Tasting Notes
Bright Cellars shines at informing subscribers about wines, better than most wine clubs. For one, their tasting notes are informative and easy for a beginner to understand- a fun way to easily learn terms that would have made your head spin had it been from a sommelier's mouth.   
While flavors are a big part of wine tasting, so is the vineyard and winery. But this is where several folks classify Bright Cellars as shady. They attribute most of their wines to obscure wineries – in reality, they only get their grape juice and finish production themselves.
As a result, some sommeliers have said the grapes in some wines don't have a clear appearance (or taste entirely like it.
Needless to say, Bright Cellars have bred many young wine lovers through their immersive club experience and educational blog - Glass Half Full. And cheese pairing platform.
Delight Guarantee
Bright Cellars sends a replacement in the next month's shipment if you ever get a particularly distasteful bottle in your box.
Discounts
Bright Cellars offers many discounts on wine bottles from time to time. You would also stand a chance to get free bottles when you leave feedback on wines or refer friends. 
Bright Cellars Gifts 
It's just as easy to send a Bright Cellars gift package as is their main subscription. It costs $100 (without shipping) to send that special person six bottles of wine and a personalized gift card. Add $15, and they'd deliver with a corkscrew and a gift box. 
The subscription can also be bi-monthly, quarterly, half a year, or annually – but with no value deals, you have to pay a multiple of your subscription for those months.
Shipping
The wines are delivered with cardboard compartments – separating the wines into sections - to prevent the bottles from breaking in transit. Simple as it sounds, some wine clubs fail to use this hack in their boxes.
Honestly, there's not much to be said about Bright Cellars shipping. It's not free, and it'd be a much better subscription if it were. It's that simple. 
Shipping fees depend on your zip code and how fast you want it shipped. Regular shipping cost $8, which was to take at least three days to get delivered. Alternatively, I could opt for an expedited 1-day delivery for the sum of $25.
How To Cancel Bright Cellars Membership
To cancel your Bright Cellar membership, you have to mail them directly to fulfill your request. 
In their words, "We firmly believe that directly communicating with our concierge team adds value that our competitors don't have." But I beg to differ. 
Modern age customers want the freedom to cancel or delay any service by themselves, and at will. 
Bright Cellars reiterates this, saying, "However, we know not everyone wants to wait on account changes. We are currently testing the ability for members to skip/delay shipments directly from their account page."
Well, we'd be waiting. 
Wine Club Alternatives
Martha Stewart Wine Club
This wine club features only wines curated by business mogul Martha Stewart herself. But it's also a cheaper alternative to Bright Cellars with rates as low as $8 per bottle.
Vinebox Club
The Vinebox Club is a better alternative for folks looking to taste seasoned wines from different regions across the world. 
Unlike Bright Cellars or regular wine clubs, they send you glass tubes of nine different wines to taste every three months. Then, if you like any – very unlikely you won't - they give you credit to buy a full-sized bottle(s). It costs $72 quarterly to open up to this premium subscription.  
The Pros & Cons Of Bright Cellar
Pros
Highly personalized wine selections

Easy-to-read and informative tasting notes

Can opt to get surprised by flavors in your wine box constantly

A thoughtful cheese box subscription

Enticing gift subscription package
Cons
They curate mostly "custom" rebranded wines

Pricey for what you're getting
Frequently Asked Questions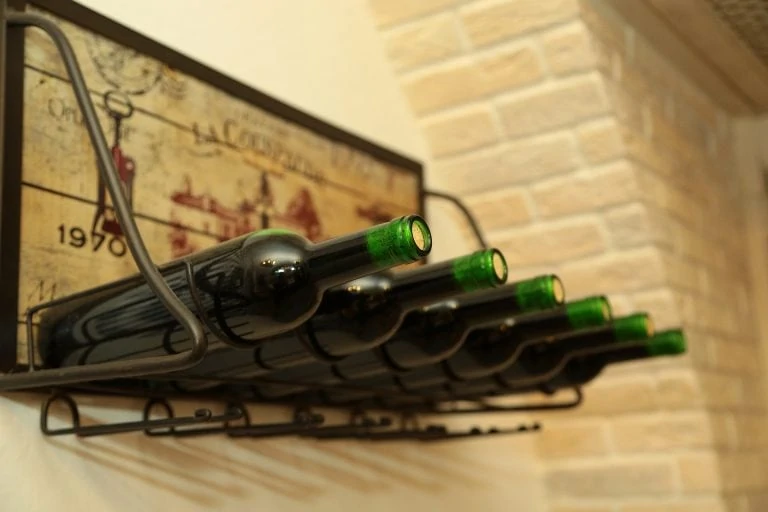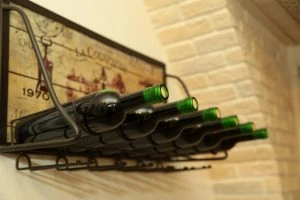 Is Bright Cellars Really Worth It? 
Yes, it's your money's worth.
If you're looking for personalized wines that always taste like your favorite, then sure. If you're a beginner and hope to learn more about wines through your membership, then sure.
However, for a wine connoisseur, you may not be entirely impressed with Bright Cellars wines' quality. Sure, personalized tech-curated wines may sway impress you at first, but "custom" wine is custom wine for anyone who knows their wine. 
Is Bright Cellars Easy To Cancel?
Yes, it's easy to cancel your subscription to Bright Cellars. Reach out to Bright Cellars by mail or phone before your next shipment, and they'd help you right away (or in a little while).
Where Is Bright Cellars Located? 
Bright Cellars has its e-commerce headquarters located at 333 N Plankinton Ave. Milwaukee, Wisconsin. They have their fulfillment center situated in the wine state of California, Santa Rosa.
Does Bright Cellars Ship to Canada or UK?
No, Bright Cellars only ships to the United States of America. However, you can ship to any international country through third-party service providers.
Conclusion
Bright Cellars is a fantastic subscription service for a beginner or maybe a touch of an intermediate wine drinker.
For almost a hundred bucks a month, you get quality "custom" wines and a fortune of educational tasting notes. And enjoy being a part of a wine club that values your feedback. 
Sign up to Bright Cellars if you want to enjoy a highly personalizable wine subscription service.
Suppose you prefer boutique wines or organic wines, either a quarterly Vinebox subscription or a premium Plonk Wine Club monthly subscription are worth mentioning.