Last Updated: October 11, 2022
I bet you didn't know that Macy's had a wine cellar, right?
Truthfully, neither did I until a few months back when I stumbled across it by chance.
And I am glad that I did because this is one 'can't-miss' wine club for all aficionados who love to wine and dine at home but don't want to get too excessive.
What's more?
Overall, the user comments and reviews have been quite positive, and based on my personal experience with their service, I have no problem saying that they're as good as their namesake!
Let's explore the deal further.
Overview Of The Club
The Macy's wine cellar boasts an excellent variety of finely selected wines, perfect for appeasing the masses drawn towards an exquisite brew. Moreover, their deals and offers are also hard to beat at the given quality level.
Generally, Macy's wine cellar reviews have been largely positive, and while some may object to the fact that this club is not the cheapest subscription in the market, it is affordable enough, and given the level of excellence, the price is justified.
Plus, you get these bottles delivered to your doorstep, which you can't have with local grocery stores.
Macy's Wine Cellar – Who Is It For?
If you love wine but hate driving up to the local grocery store, scanning the shelves for the stuff you love, and then bringing them back to your place, you're in for a treat with Macy's wine cellar. Not only do they offer tempting intro deals and a fine collection, but it's also the name that adds the most value to this deal.
Macy's is not an unheard name, if you frequent the store, you have all the more reason to sign up for this club. Just remember that it is not a one-time deal but rather a subscription.
The prices are pretty economic, especially when you factor in the quality of wine and the service. Anyone who fancies solid tastes and loves to wash down appetizing platters with glassfuls is bound to get the most out of this subscription.
But if you're a connoisseur, you'd be better off with something more high-end.
For regular users though, the Macy's wine cellar is as good a choice as any.
What Does It Mean To Be A Member?
This Macy's wine cellar club review is partly based on my personal experience, so here it goes. The first shipment or the introductory deal is pretty sweet, affording you six iconic brews with some other perks for just $39.99 plus shipping charges.
Subsequent shipments will cost $149.99 plus tax for a dozen bottles.
You can create an account, change your preferences, skip deliveries when you feel like it, or delay them until you've chugged down the last bottle – it's just an expression, take things slow!
The only problem, or rather responsibility, on your part will be managing your account. Your entire experience will be predicated on how well you take charge of things. 
I for one am a very punctual and consistent sort of guy, and that came to my rescue as I noticed that they offer an extra case for the holidays season (I did not know that beforehand) and the same for summers.
But since I'm never short on my stock, I canceled the extra case before it was shipped, saving myself any trouble down the road. However, based on some of Macy's wine cellar reviews from people critical to the subscription, not everyone noticed this extra case in time.
All I can say is that the membership puts you in complete control, just keep an eye out for things.
Member Privileges & Perks
Now comes the sweet part, the perks:
You get a bonus deal for your introductory order

The same is also discounted, a perfect welcoming gift

You have complete freedom with the membership settings, priorities, and schedules

Delay or cancel shipments at will

You'll have access to an extensive collection of fine wine for any occasion
Cost & Value – Is The Subscription Worth It?
The intro offer, as noted earlier is six bottles plus bonus items (mine were two Sicilian reds and a pair of crystal glasses, but they may change the deal, later on) for a mere $39.99 plus shipping charges. However, you will have to pay properly for subsequent shipments.
Afterward, it will be $149.99 for twelve bottles, quarterly, with about $19.99 shipping tax.
There's also a restocking fee if you return a case once it has been shipped, I don't know how much because I didn't return any, plus you'll have to pay for the return shipment.
Overall, the cost per bottle averages about $14.17 which is still pretty economic, good enough for regular use.
Wine Quality & Selection
The selection is wide and encompasses almost all major winemaking centers of the world. However, they seem to be stocking up more on some varieties, based on the users' comments and popular demand from the American wine enthusiasts.
I have to say that their wine selection is of decent quality, offers a strong taste, and even comes in fine packaging. Impressive and unexpected from brands known for something other than wine, which is a category the WSJWine Club falls under as well.
Shipping & Packaging
Save for a couple of states that have weird shipment laws, the club can ship anywhere throughout the USA. The packaging is also fine, so is the labeling and everything else. Just remember that you must be of the legal age to order and receive these packages – don't fool around with the law!
Cancellation Policy
You can cancel the subscription or a shipment at any time by calling them on 1-888-997-0319.
They're pretty cooperative in this whole matter so no problems with jumping ship!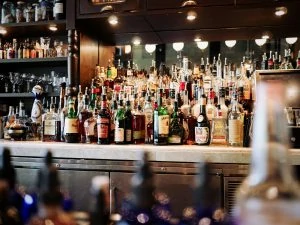 The "Best" And The "Do-Better" Parts
Pros
I loved several aspects of this subscription:
It is affordable.

Great value for the price.

A staggering variety is available.

Good for those who don't need monthly shipments.

They guarantee satisfaction (that's an actual guarantee, not an expression).
Cons
Some aspects can be better:
If The Macy's Not For You, Try Out One Of These
After going through this Macy's Wine Cellar club review, if you don't feel like hooking up with Macy's, then there are a ton of other options out there:
Tasting Room
This subscription will ship your favorite red or white wines (or both) to your doorstep, every month or whenever you feel like it (you can adjust the frequency). The best part about Tasting Room is that their shipments will be based on a tasting profile that fits your preferences the best.
So if you don't know your way around wine, this is the option to go for.
Belle & Bottle
If you feel like buying an individual bottle now and then along with a tiered membership deal, then this subscription is the one to go for. You can opt for the tier that suits your budget and requirements the best.
Bounty Hunter Wine Club
If you're okay with the weird names and killer titles, then the Bounty Hunter wine club is perfect for high-end wine deals like the Killer Cabernet Club which costs $199, and many other options like it.
FAQ Section
If there is still any confusion, hopefully, this section will clear them up:
Does Macy's sell wine?
The club only bears Macy's name and the customer-friendly standards that make the store great. It is not managed directly by the store line. Instead, the club is managed by a services provider named Direct Wines. Macy's is not in charge, but yes, the cellar is theirs.
How do I cancel my Macy's Wine Cellar membership?
Just call 1-888-997-0319, and let them know that you wish to cancel your subscription.
Do they send monthly shipments?
No, they don't.
Bottom Line
If you like to wash down the occasional steak or pizza with a glass of fine wine every week or so, this Macy's wine cellar review will help you stay on top of your game, just don't overdo it.
People who don't fancy monthly shipments may be drawn toward having a dozen bottles shipped quarterly.