Last Updated: October 10, 2022
Wine is a drink with such a great history and complexity that wine lovers and keen consumers like myself find enthralling. 
But…
With all the different wines out there, you would sometimes want to avoid that overwhelming feeling whenever you walk into a wine shop. Maybe you just want to look for new wines or in search of a thoughtful present for loved ones.
If you are this person or one who wishes to find a wine subscription that is worth your money, then keep reading. Together let's learn more about Splash Wine reviews and determine if this club is one that meets your needs.
How The Splash Wine Club Works
Splash Wine is a family-run business of wine professionals. They are devoted to helping consumers like you to achieve an exceptional and practical wine selection. 
The company is famous for giving its customers a user-friendly experience. They provide utmost convenience of exploring new wines and choosing the best ones. 
Their aim is that consumers like you will have the flexibility to learn and understand more about your wine choices and ensure safe, reliable shipment of quality wines directly to your address.
The Target Market
Splash Wine Club is excellent for all those interested in exploring new options but don't have the experience or confidence to make practical wine choices. This service is ideal for people who'd like to simplify the process of choosing the best wines for them and at a fantastic value.
Wine lovers will benefit from their reasonable pricing, special offers, gift bags, and hassle-free shipping. Their customers, especially the seasonal drinkers, also love how the club gives them the freedom to customize their drinks or pick one they specifically like.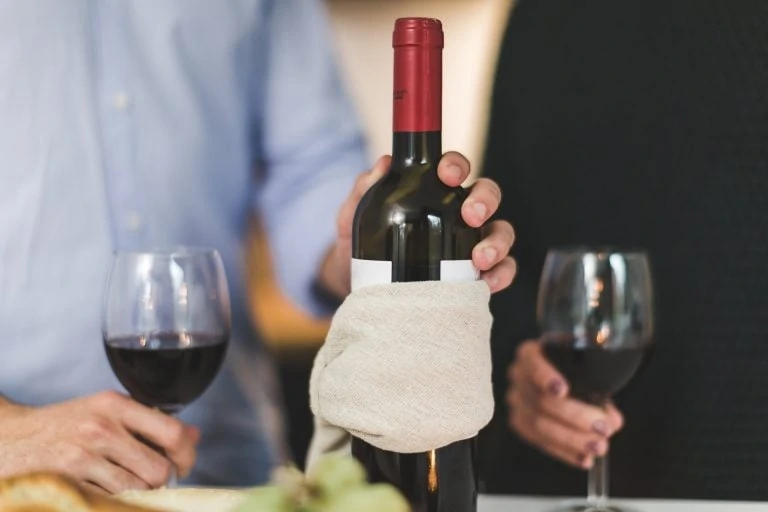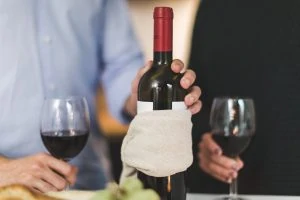 All About The Club Membership
Membership Benefits and Features
An Immense Range Of Wine Selection

: One of the many benefits of a Splash Wine subscription is its vast wine selection worldwide. From exceptional vintages to obscure choices, they have it all. 

Customizable Wine Choices

: As a Splash Wine club member, you will have the option to choose the six-bottle or the fifteen-bottle increments. Splash Wines can select the wine inclusions in your package, or you may select your wine bottles individually. You can have all reds, all whites, or a mixed selection.

Quality Wines Hand-Picked By Experts

: The company has a long-term connection with wine producers and unique wineries, explaining the source for all the quality wines they offer. Their team of experts carefully picks premium wines based on taste, complexity, and value for money.

Free Shipping

: Members who have the Wino and Founder subscription get free shipping for every order.

Reasonable Membership Cost

: They deliver carefully-selected wines worldwide at a more affordable price than most wine clubs. Splash Wines provide great value at only a 15% markup.

Flexible Subscription

: Splash Wine offers different tiers of memberships, each having distinct features and privileges. You may choose the wine type, number of bottles, and shipment date preference inclusive of your subscription.

Hassle-Free Cancellation

: The subscription renews automatically, but you can either skip a shipment, change your subscription plan, or revoke it at any time.
The Splash Wines' Unique Subscriptions
Basic Account: 6-Bottle Increment
Standard Package: $59

Vineyard Package: $69

Cellar Package: $98
Basic Account: 15-Bottle Increment
Standard Package: $89

Vineyard Package: $99

Cellar Package: $159
The Basic Account gets all the Splash Wines without the Wino benefits. The shipping fee is $4.95 per case and 1% cashback. The Vineyard package includes specially selected wines from the world's best vineyards, while the Cellar package includes vintage red wines.
Wino Subscription
It has a $29.95 fee every calendar year, and Wino benefits including 2% cashback on every purchase, free shipping, cancellation anytime, auto-renewal, and bi-monthly newsletter.
Founder Subscription
It has a one-time payment of $150 and benefits including 5% cashback, free shipping, cancellation anytime, auto-renewal, bi-monthly newsletter, annual 25% splash cash, exclusive offers, and introductory gift.
The Wine Selection Process
The company utilizes its years of expertise in making sure that they choose the best wines at an exceptional value. To make this happen, they cut on the cost by not acquiring middleman services but instead, they connect with the wine producers themselves and sell it directly to their customers.
What Is The Splash Cash?
The Splash Cash is a point-system rewards program exclusive to the club's members. The members will have the chance to earn points through the following:
Your birthday: 1,000 points annually

Following Splash Wine's

Instagram page

: 500 points

Friend Referral: 1,500 points
You get $1.00 for every 100 points you earn, which means you get a $10 credit every birthday. Since this is an in-store credit system, you will not be able to use this for third party orders.
Shipping Cost And Schedule
The shipping and delivery schedule are location-dependent. The company has a transit time map to know how long it will take for your package to arrive. Currently, Splash Wine can deliver to all but the following states:
Alabama

Alaska

Arkansas

Hawaii

Kentucky

Michigan

Mississippi

Utah
They also do not ship to Canada as of writing. It is worth noting that since the transaction involves liquor, a 21-year-old person and above should receive, present an ID, and sign the package upon arrival.
The shipping fee only costs $4.95 and free for Winos subscribers. The exclusion will be using third-party services like Groupon since the overall cost depends on their specific offer. Splash Wines assures all its customers that they will receive their package in excellent condition. 
Refund Policy
In any case that you did not enjoy the wine you ordered, Splash Wine does not issue a refund, but instead, it will earn you a store credit. You may use the cost of your purchase within 180 days after the transaction.
Splash Wines Featured Collection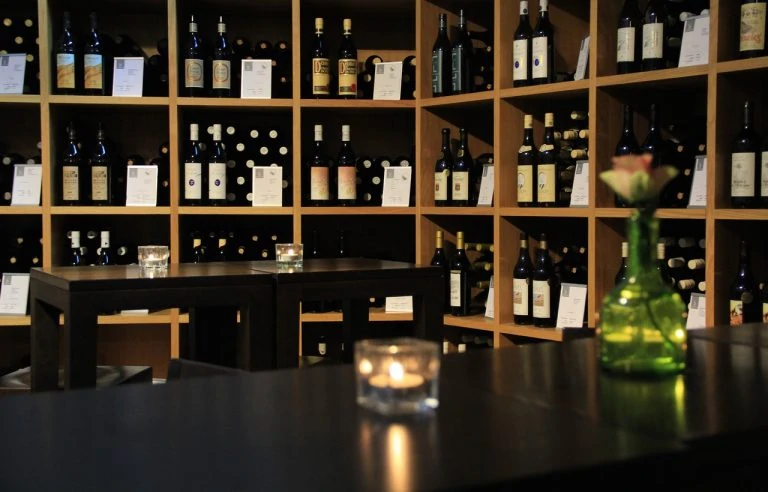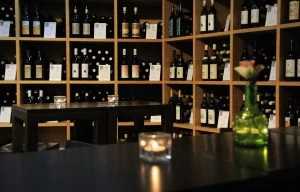 Although they have a vast range of wine varieties, here are some of the outstanding selection and pride of Splash Wines to review:
Red Wine
Vintage Nero d'Avola

: Sicily's classic red wine is easy to drink and a true rockstar at every barbecue party. It is a vintage dry wine that enhances your meals' flavor, especially Italian cuisine.

Tempranillo-Syrah Blend

: Bursting with flavors but still at an exceptional value. It came from the region of Extremadura in Spain, which explains the complexity of this blend with some lovely spice.

Cabernet-Shiraz Blend

: A match made in heaven when paired with beef, lamb, deer venison, and poultry, this wine bursts with notes of berries, chocolate, and oak spice. It has a deep, scarlet hue with a slight tinge of purple. This blend is a worldwide favorite for having a bit of a sweet finish that leaves a velvety mouthfeel.
White Wine
Verdejo

: A drink having bright and fresh flavors of green apple, lemon, and peach that makes a perfect pair with appetizers. It's a dry wine with high acid content that can cut through dressings such as olives, asparagus, and tomatoes.

Italian White Blend

: It is not only famous for its refreshing and subtle fruity flavors, but this wine also rocks with fresh salads, pasta, cured meat, and seafood. It is a medium-bodied wine with a slight note of anise, giving it a sweet taste with a salty finish.

Portugal White Blend

: It makes an excellent party wine having rich flavors of citrus, green apple, peach, caramel, and oak. The wine has a well-balanced taste with an elegant finish, making it a fitting pair for fish meals.
Rosé Wine
Tempranillo Rosé

: This wine is one of Spain's finest, having a refreshing note of summer berries and a smooth texture. It can balance acids well, which makes it a good pair with seafood paella.

Italian Nero d'Avola

: Mellow, dry, and light, this wine has the juiciness and tastiness of strawberries and black cherries. Its crisp finish with earthy, buttery taste pairs nicely with pasta and prawns.

Chile's Rosé Blend

: Central Valley's famous Rosé wine blend having the varietals of

Shiraz/Syrah, Cabernet Sauvignon, and Merlot. Despite its Chilean origin, it has a distinct French quality to its taste. This Rosé wine has flavors of citrus and spice, pairing nicely with grilled salmon or burgers.
Splash Wines' Alternatives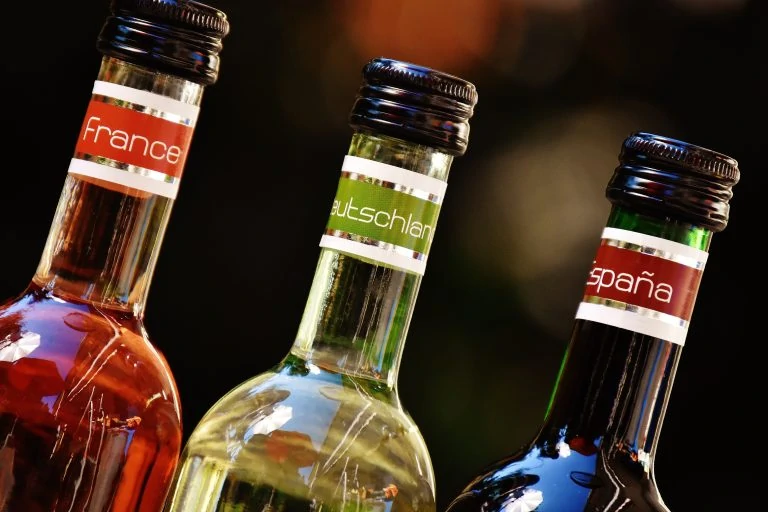 If you're looking for alternatives, here are other wine memberships similar to Splash Wines:
Winc
Winc is a wine club that offers a wide variety of wine varietals based on the subscriber's preferences. They provide excellent value by selling their own wines or those from independent wineries. Together with your subscription, you will have the option to rate the wines you receive. This data will help Winc's wine experts personalize their recommendations to you.
Winc offers a monthly subscription of $48 that includes three bottles, but you can always add more. An order of three bottles or less has a shipping fee of $9, and shipping is free of charge when you order four bottles and more. The club's services are excellent for those who wish to diversify their wine rotation.
Bright Cellars
Just like Winc, the subscriber's preferences are the basis for Bright Cellars' wine recommendations, which is like matchmaking you with the wine of your dreams. They engage customers to take a quiz to rate their wines, so the quiz' data is how they tailor the bottles they recommend to their subscribers.
Their wines come from high-end wineries worldwide, so you have greater chances of getting a wine selection that matches your taste. They offer an $80 monthly subscription that comes with four bottles matching your profile. Bright Cellars' membership is suitable for those who'd love to have the opportunity to customize.
Plonk Wine Club
Considering that they opt for wine producers who don't use any additives or pesticides while growing the grapes, it makes this wine club a suitable choice for health-conscious consumers. They also have flexible subscription plans of either a prepaid package in 3, 6, or 12 shipments or a monthly subscription.
You may also customize your bottle count, and the shipping is always free. They have quite an expensive subscription of $110 per month for four bottles and $285 for twelve bottles per month. The Plonk wine club's membership can also be a perfect gift for friends who'd love to receive organic wines.
Pros of a Splash Wines' Membership
Wine experts, those who know so well the wine industry's ins and outs, run the business.

They have an immense selection of high-end wines from around the world.

They have fully adjustable subscription levels. It includes the option to have either six or fifteen bottles for cargos on either a once a month, twice a month, or every six months basis.

Subscribers love their affordable pricing and enjoy their exclusive access to mind-blowing special offers and loyalty rewards.
Cons of a Splash Wines' Membership
The Cellar club option is not available for white wines.

You don't get to choose the wines because they pick whatever wine is available when they run out of stock.

Some would say that they receive too much of their marketing emails.
Frequently Asked Questions

A Closer Look At The Splash Wines Club Review
Is Splash Wines Legit?
Yes, Splash Wines is a legitimate wine business by experts who are incredibly passionate about sourcing quality wines worldwide. They have an above-average consumer rating, which shows how satisfied their customers are.
From What Location Does Splash Wines Send Their Shipment?
They acquire the services of a licensed third-party distributor who is responsible for sending out the shipments from a New York warehouse. The length of transit time, however, is dependent on the subscriber's location.
How Do I Cancel Splash Wine?
There are no automatic shipments or charges, so there are no commitments whatsoever. You may adjust your subscription accordingly, skip a shipment if you wish to, or revoke your subscription at any time.
How Much Is The Shipping Fee For Splash Wines?
You may prefer the curated boxes with Splash Wines or randomize your case with a shipping fee as low as $4.99. You may also purchase a membership to take advantage of their free shipping, cashback, and special promos.
Final Thoughts
If you're not sure which wine club is right for you or you find yourself wanting to learn more about your wine choices, then getting a wine subscription service is one of the best decisions you can make as a wine lover. Services like these could also help if you wish to explore wines from different regions. 
In this Splash Wine Club review, I tried to cover as much information as necessary to help you make that decision, including Splash Wines' overall structure, shipment, pricing, and a lot more.
It is impressive how they have an excellent selection of all-time favorites. They source classic vintages to red, white, rose, and sparkling wines, with their aim to find ones that will meet your needs.
Remember that each wine club is unique, so you can expect not to have similar experiences for each one of them. I will end this article and leave you with one of the remarkable things about a Splash Wines subscription; you'd never have to pay for a bottle you didn't like. 
So with their unwavering reputation of putting their customers above all else, I'm not sure how you could go wrong with investing in a membership, don't you think?