Last Updated: October 10, 2022
Finding quality organic and biodynamic wine is like finding a gem, especially when you're looking in a wine club. Plonk Wine Club happens to be one of the few clubs dedicated to filling glasses with organic wine and saving the environment.
What's with "Plonk"?
Ironically, "plonk" is a derogatory term for cheap, low-quality wine. But it's no more than a play of words. 
In Plonk Wine Club reviews, especially on this one, you get to know why they are not cheap - not even close, how they run their business. And if they are the right club for you to join.
Let's go... 
Plonk Review & Overview
Plonk Wine Club is an exclusive wine club that's open to everyone. 
Did that give you a headache? Sorry, but you'll know why soon enough, then, you'll get an aspirin effect. 😉
The club has a mission to serve rare, hand-crafted, organic boutique wines from around the world. 
Unsurprisingly, the wineries supplying the Plonk Wine Club are small brands that employ organic and biodynamic practices -  from the cultivation of grapes to wine production. 
Essentially, the grapes would be free of pesticides or chemicals, but so is the environment where they are grown. The winemakers don't add alcohol enhancements, artificial sugar, colorants, or yeasts to enhance taste or speed up production. 
If you've never tasted biodynamic wines, thread carefully. Manufacturers add them for a reason,(better overall taste), which our palates have grown accustomed to like with many other products. In short, the wines are all-natural and taste as such. 
However, what seals the exclusivity of the Plonk Wine Club for this review is their monthly subscription. It costs $110 to receive four bottles monthly - around $25 - $27 per bottle. Trust me. You'd never buy plonk wine at that price regardless of its type (organic).
Plonk, knowingly or unknowingly, has created a kind of cult for environmentalist wine enthusiasts. 
"We taste through hundreds of wines and only select real, authentic wines made by passionate farmers, not by industrial manufacturers or boardroom executives from large wine industry conglomerates."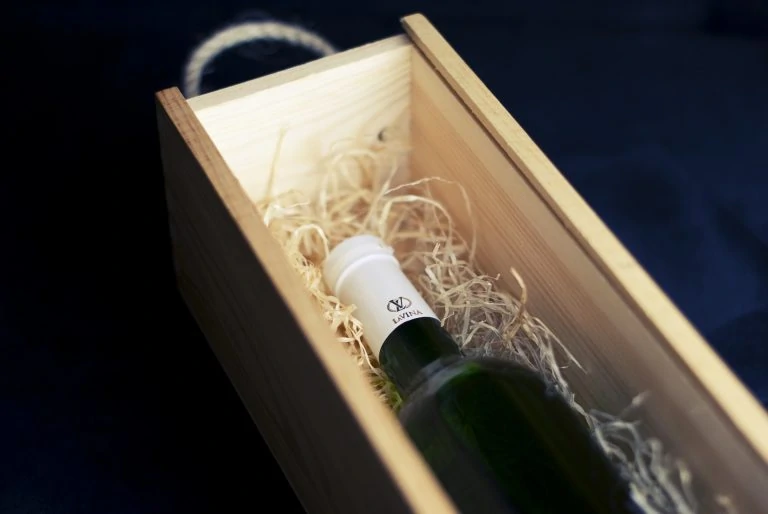 What To Expect From Plonk Wine Club Subscription
Subscription Packages
There are three clubs you can join: 
Red Wine Club

White Wine Club, and 

Mixed Wine Club
They are pretty straightforward. The Red Wine Club includes only red wines, only whites in White Wine Clubs, and you get both in the Mixed Wine Club in the box. 
You can opt to get 4, 6, or 12 bottles monthly, bi-monthly, quarterly, or yearly for each club subscription. 
With four bottles in a box, you'll pay $110 monthly, $330 quarterly, or $1320 yearly. The annual subscription saves you $60, but trying the first month won't hurt either, to avoid regrets. 
On the other hand, the 6-bottle box costs $160 a month.
Finally, an order of 12 bottles can be delivered monthly or quarterly. The best part is it costs only $285. If you're heavy on drinking wine, this is undoubtedly the best value for you. Do note that the shipment would include a pair of each wine, so you'll get only six brands, technically. 
Shipping And Packaging
Plonk Wine Club offers free shipping for all their subscriptions. It's the least they can do if you'll be paying over a hundred dollars to join the least expensive club. If you become a regular, paying shipping costs monthly can become frustratingly expensive. 
Unlike some wine clubs, the wines are delivered in a regular brown delivery box. Nothing special like the black box Vinebox (another elite wine club) uses. 
All their boxes are delivered in the first week of the month. Read that again. The wine boxes are only delivered in the first week of the month, regardless of when you joined. While that may seem like its prompt delivery, it can be annoying if you subscribe, say in the middle of the month. Perhaps it's the sacrifice Plonk has to pay for free shipping.  
Like with other wine clubs, you, or a 21-year old adult must be at home to accept the delivery. If you aren't home on delivery day for some reason, that's fine. You still can on two other occasions, or you will be charged a reshipment fee for the bottles. 
You can also change your delivery address but pay a $20 "change fee" if it's already in transit.  
All in all, the only good thing about Plonk wine shipping is that it's free. Other than that, it's just like most wine clubs, if not lacking in some areas, like shipping only in the first week of the month.
Perks, Promos, And Discounts
As an introductory offer, Plonk gifts subscribers a double-jointed corkscrew on their first shipment. While you may have a better corkscrew in the pantry, it does its job pretty nicely, opening every bottle easily (except solid rubber corks).
If you love any of the selected wines in your box, you'll get a 10% discount if you reorder. Buying a case saves you 25% of shipping costs as well.
Also, you get a free bottle of wine when you renew your subscription with Plonk. A nice way to encourage customers and environmentalists who support their biodynamic brand. 
The tasting notes included with the wines give beginner wine enthusiasts some direction. If you think a wine is "ok" or "pleasant" you'd know exactly why. Do you perceive a grapey undertone in the wine? Check the note!
With time, you'd grow to refute the notes with a counter-note. or notice the flavors without checking.  
Customer Support, Cancellation, And Refunds
Plonk offers a first-hand customer service approach. Owner and curator, Etty Klein is ever-ready  (during regular business hours) to chat with subscribers like a wine connoisseur, which she is. It makes Plonk a kind of small family of organic wine lovers.
Plonk refunds you for wine bottles you feel are "plonk" and can't drink. Although you may get a bottle or two that doesn't suit your palate, it's highly unlikely you'd receive a "terrible" bottle of wine. 
If you need to cancel or hold your subscription for personal reasons, you'll have to send a mail or place or call. There's no portal where you can log in, click a red button, and just leave. If it helps, the Plonk team is friendly and would hold no grudge.  
Pro Curator 
It's easy to get sold on only the accolades adorned by Plonk curator, Etty Klein. She's proved to be more than capable of selecting premium wines with her certification by the Wine & Spirit Education Trust (WSET) and American Sommelier Association.
Suppose you're in doubt because, well, "anybody can get a certificate" that's okay. But you can't doubt national and worldwide recognition awards of her prowess as a wine taster. She has featured in the Top 40 Under 40 List of Wine Enthusiast and 30 Under 30 List of Top Young Talent in the Wine World.
To top it all off, Etty has also been featured in virtually every renowned publication in the country. She's contributed to media outlets such as Forbes, Vogue, Esquire, Chicago Tribune, and so many more that including them feels like a "show-off." 
It doesn't get any better than this folks.  Simply because, the selections speak for themselves, so do the palates of club members. 
Alternatives
Martha Stewart Wine Club
How about an economical alternative first? 
Martha Stewart curates six fine wine bottles for subscribers at only $60 monthly. But you don't get the organic or natural selections of the Plonk Wine Club
Of course, you may not like all the selections (or you may), but you can't bargain with such value. Also, you can reorder your favorite bottles from the selection at a discount.  
The name says it all. The Vegan Wine Club helps you curate and deliver vegan-friendly bottles of wine at your doorstep every month. That's all there is to it.
Like Plonk Wine Club, it's expensive ($140) for obvious reasons. But their starter box includes three bottles of vegan wine for only $92, which is still a bit pricey. 
That said, their best subscription packages are Red Lovers, Light Lovers, and Signature Club, which have six wines from international vegan wineries. 
Vinebox 
No hit or miss with wine bottles here. Unlike Plonk or any other wine club, you won't ever have to throw out a wine bottle or relegate it to cooking because you hate the taste. Vinebox lets you try nine vials of wine selections quarterly, and gives you $15 credit if you order a bottle of anyone you loved. 
For a true wine enthusiast, tasting a glass of nine different premium wines every quarter for $79 isn't so expensive. The vials are large enough for a food pairing or regular tasting pour in a wine glass. 
Pros & Cons Of Plonk Wine Club Reviewed
Pros 
Natural and biodynamic wines you won't find in local stores

Prompt delivery in the first week of the month

First-hand customer support 

Free shipping

Free corkscrew on the first shipment

10% discount for wine reorders

Expert guides with tasting notes and food pairings for each wine
Cons
In a box of four, you might find only one enjoyable, and the rest decent. But the taste  is subjective  

Becomes outrageously expensive for a family or heavy drinker 

Ships ONLY in the first week of every month

No member portal for unassisted account cancellation or holds

Minimum of 2 bottles for reorders
Frequently Asked Questions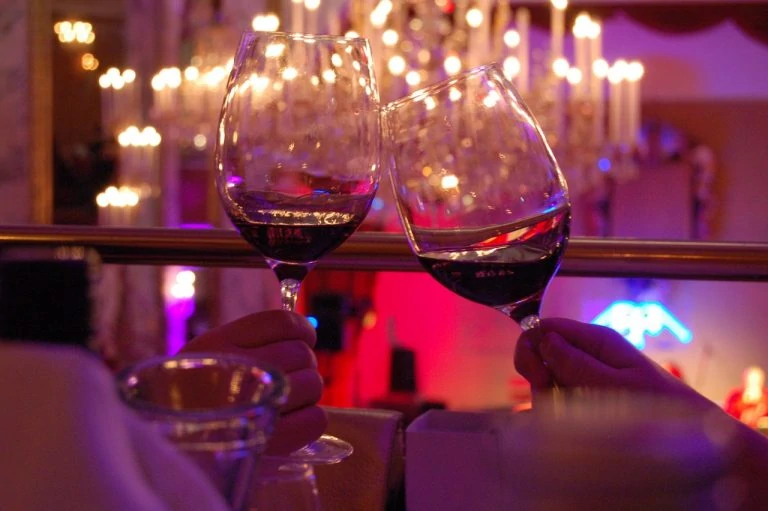 Why Does Plonk Ship Only Organic and Natural Wines?
Organic and biodynamic wines have the least adverse impact on the environment. The wineries grow and produce their wines without pesticides or commercial additives like acidifiers, artificial sugar, alcohol enhancement, or chemicals. 
Can I Give Plonk Wine Club As A Gift?
Yes. You can give a significant other, friend, or family a Plonk Wine Club subscription as long as they're over 21 years old. If the gift owner isn't home to accept the delivery, then you can also send it directly to their office address. Basically, an adult needs to be available to receive the shipment; otherwise, it's returned to the club after three failed delivery attempts. A reshipping fee is charged afterward. 
Are There Identical Bottles Included In Shipments?
This depends on the club you subscribe to -- the four and six bottles subscriptions include different wine selections every month but the 12-bottle wine club delivers two bottles each of 6 different wine brands. In summary, you only get identical bottles if you are in the 12-bottle wine club.
Conclusion: Plonk Wine Club Review 
At the end of the day, I think it boils down to your taste.
If you're interested in organic or biodynamic wines, Plonk is the #1 wine club to join. Their boutique wines come with free shipping, and customer support is excellent at the Plonk Wine Club. 
Nonetheless, there are many less expensive and more delicious wine clubs to join. So, if you aren't into organic foods or making the environment "safer", you might find it pricey. 
Not interested?
Try out Martha Stewart's Wine Club if you aren't ready to fork out so many dollars on wine monthly just yet.  Or if you want more bottles for the money.