Last Updated: October 11, 2022
Choosing a wine club can feel like a daunting decision to make. There are many wine clubs out there, all offering various packages, each with its benefits.
And so...
It's best to start in one place in situations like this and work your way from there. So, to help out, I've written this Wall Street Journal Wine Club review for you. 
It's an objective and broad insight into the requirements and privileges of becoming a member - the types of memberships, the club's advantages and disadvantages, and other useful information to help you feel safe about making a decision. 
A Quick Overview
The WSJwine club is a collaboration of the Wall Street Journal and Direct Wines - a big wine producer and distributor with a presence in the UK, France, United States, and Australia. 
It was launched in 2008, and it offers a variety of local and international wines at affordable prices. 
The club is famous for its introductory offer of 12 bottles of wine at $69.99 (that's roughly $6 per bottle). That isn't the regular price, though. It's just to attract new members. 
If you become a customer, they'll make a quarterly delivery of 12 bottles of wine at $159.99 or more, depending on your subscription, and they allow their members to choose between red, white, or a mix, to be included in the box. 
Their wine selection includes a range of award-winning local and international wines.
Another feature of the WSJwine club is its 100% money-back guarantee. So if for any reason you're not satisfied with any wine, they promise your full money back. 
Members are also allowed to cancel their subscription at any time, not till the end of a particular period. So if you join the club, and find it's not right for you, you can leave whenever you like.
If you decide to join then, you can become a subscriber in a few simple steps:
Create an account and log in

Add preferred wines to cart individually

Recheck choices on the cart, remove and swap wines accordingly

Check out. 
All that's left is for you to wait for WSJ wine to get your sweet, sweet order to you.
Who Is The Club For?
The WSJwine club is known for its affordability and assortment of wines. So if you want to enjoy a good bottle of local or international wine – red, white, or mixed – at home, then WSJwine is a fine choice.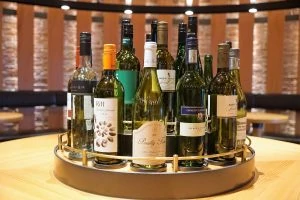 Membership Options
Value Of Their Options 
Members can choose between the Discovery Club and the Premier Club, depending on their needs and resources.
The Discovery Club is better suited for individuals who are just starting and want to learn more about wines. The subscription goes for $159.99 per case per quarter, after the first box at $69.99.
Cases typically include tasting notes, which give members information on the wines inside them.
Members are entirely free to cancel their subscriptions at any time with zero fees. If members don't cancel before the next shipment is on the way, customers are required to pay for return shipping and restocking.
Members are also entitled to two free wine bottles and a pair of stemless wine glasses as a welcome bonus. 
The Premier Club, on the other hand, goes for $259.99 per case per quarter. It includes all the Discovery Club benefits, but the welcome bonus in this plan is three free bottles of premium wine. The wines in this plan are high quality, luxurious, handpicked wines.
Wine Variety
The WSJwine club has a nice variety of both local and international wines. 
Though some customers have complained about some of their wines' quality, the club has been known by many to provide quality wine from many regions of the world, making wines available for members that they couldn't easily get by themselves.
A catalog is available to help with the wine selection. If you're a member, you can choose between white, red, champagne, sparkling, dessert, and fine wine, whichever one tingles your taste buds. You can also pick a mix of reds and whites if you fancy. 
If in doubt of which wines to choose, you could use WSJ wine reviews and expert advisors also available on the site. Another tip to help with your wine selection is to select wines based on region and award-winning producers instead of just the brands.
Shipping
Shipping usually attracts an extra flat charge of $19.99 per case (usually 12 bottles). Items are typically delivered within a few days and require someone 21 years and above to sign for the delivery.
Cancellation And Refunds
Becoming a member of the WSJwine club does not require the payment of a membership fee. 
The money paid is the cost of the wines plus shipping and taxes where applicable.
Because of this, canceling your membership, if you join, does not include any form of forfeiture or even any form of a cancellation fee.
All you'll need to do to cancel a WSJwine subscription is simply to give them a call during work hours or send them a mail through their website. 
They usually send a reminder ten days before the next charge to allow members to cancel in time if they plan to. The club also promises a 100% money-back guarantee on products members are dissatisfied with.
Other Benefits
Aside from the specific benefits mentioned above that you get as a subscriber, both the discovery and premier club members are entitled to an automatic 20% discount on all future boxes after the first box. 
Another cool benefit is the ability to check bottles on the cart and swap when needed depending on subscription and personal preferences. Members can also skip deliveries for up to 4 weeks.
Though the introductory case is not usually personalized, members can choose between getting white, red, or mixed.
The subsequent deliveries will get more personalized as members are encouraged to rank the wines they got on their profile online.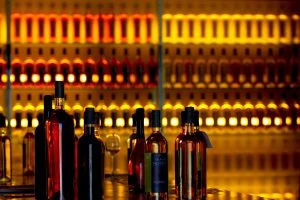 Alternatives To WSJwine Club You Can Consider
Some of the wine club space's close competitors include The Plonk Wine Club, Firstleaf, and Winc.
WSJwine vs The Plonk Wine Club
The Plonk Wine Club started two years before the WSJwine and has various award-winning wines just like WSJwine.  As WSJwine is known for affordability and variety, The plonk is known for its biodynamic and organic wines.
Their wine plans range from a two-bottle plan at $129.98 to a $285 mix plan. They also add a free copy of Imbibe magazine to every shipment. The Plonk allows members to choose from monthly, quarterly, or annual plans, although customers cannot skip a month. 
WSJwine vs Firstleaf
Firstleaf also has an introductory offer like WSJwine but only contains three bottles of wine at $15 plus tax and a $4.95 shipping fee, which is almost equivalent to the $19.99 for 12 bottles at WSJwine. 
It also allows customers to choose between receiving deliveries after a month, two months, or three months. Firstleaf also seems to spend considerably more on branding, advertisement, and packaging as shipments come in with sophisticated patterns printed on them.
WSJwine vs Winc
Winc wine subscriptions offer $20 off the first shipment and free shipping for it. It allows members to choose their wine, unlike WSJ wine and most other wine clubs. However, their wines are more expensive at $8 per bottle for the first shipment compared to the $5.84 per bottle offered at WSJ wine. 
WSJwine only allows members to skip four weeks, but Winc, on the other hand, will enable members to cut as many months as they wish. That could come in real handy when members still have excess unused bottles. 
WSJwine - The Good And The Bad, IMO
Pros Of WSJwine Membership
They offer a robust and relatively lower price introductory offer plus a professional corkscrew.

They make varieties of award-winning wines from various regions available to members at a great price.

WSJ wine does not require a membership fee to become a member, and members can cancel their order at any time, even after just the first shipment.

It is an excellent platform for wine enthusiasts as it provides wine education as part of the available offers.

They provide a 100% money-back guarantee.
Cons Of WSJwine Membership
There is a mix of positive and negative reviews given by customers on WSJwine's service.

There's no plan for one or two months, and members have to stick with a quarterly plan. 

They don't offer free shipping.

Members aren't allowed to make their own wine selection.
Frequently Asked Questions
What Is WSJwine?
The WSJwine club is a collaboration between Wall Street Journal and Direct Wines. Their primary focus is on affordability and making various award-winning wines from different regions of the world available to members at their doorsteps.
Is The WSJwine Club Good For Me?
Yes. If you are looking for a wine club that provides a variety of award-winning wines from different regions and countries at relatively low prices, then WSJwine isn't a bad option.
How Do I Cancel My WSJwine Club Membership?
All you need is to contact their customer care before your next shipment, either by phone on a working day or via email, and they'll usually respond within 24 hours. Their phone number and email address are available on their website. You could also opt for the more traditional method of writing them a letter although it might take a little longer to resolve.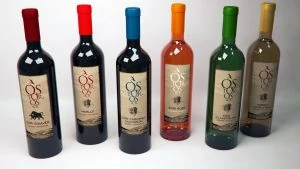 My Final Thoughts
So, is WSJwine right for you?
It depends on what you are looking for. In my opinion, WSJwine is especially lovely for wine enthusiasts because of the variety they provide. If you're into treating your taste buds to a wide assortment of flavors, this could be a good club for you.
You could give them a trial at $69.99 for 12 bottles, and since there are no membership fees, you could cancel if not satisfied with the services.
If any of that suits your fancy, then consider clicking here to check them out.