Last Updated: October 11, 2022
With the notable trend of the booming wine club business, most wine enthusiasts often wonder if they should invest in it or not. Some would want to but are clueless about which club to join. 
Maybe the reason you're on this page is that you were trying to know more about such services. But with the massive subscription services out there, you find it challenging to make significant comparisons.
So...
The great news is, you just landed on the right page! This article aims to be your comprehensive guide as we discuss one of the famous wine clubs today. We'll go over the Gold Medal Wine Club reviews, which hopefully could help you decide whether you should sign up for it or not.
How The Gold Medal Wine Club Works
This wine club means earnest business, especially now when there's a pressing global health risk issue. Gold Medal Wine Club provides essential services to help save you a trip to the local retail store and other conveniences. This wine club ensures that wine lovers like you no longer have to go to supermarkets to browse varietals that will cater to your specific taste preference.
Inexperienced wine drinkers will usually notice attractive bottles or the graphic design in labels but would lack understanding about wines. They offer an excellent wine collection exclusive only to club members and not accessible in local stores.
The club also customizes your selection by picking bottles of wine from varying wineries every month. You will have the option to choose the kind of wine to receive, either red wine, white wine, or pick different varietals.
The Target Market
The Gold Medal Wine Club offers services suitable for wine enthusiasts who can't afford to spend hours discovering new bottles of wine. It is also very beneficial if you're the type who often gets overwhelmed at the liquor store.
I understand how confusing it can be to choose an exceptional wine of the many brands out there.
The club is especially ideal for individuals who have no patience to search wine shops looking for a tasty glass of wine. They cater to individuals who might need someone else to make the tough decisions and take the guesswork out of wine selection.
Furthermore, it makes a great option if you're either curious or fond of California wines and looking for excellent gift ideas.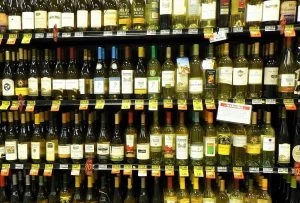 All About The Gold Medal Wine Club Review
Membership Benefits and Features
Explore the finest bottles of wine from different wineries worldwide

: They offer limited-supply, premium-tasting wine bottles in a wide variety.

Customize your selection

: Simply inform their team if you wish to choose the varietals you'd like to receive. You may also select the number of bottles per shipment and how often you want to receive them.

Stellar packaging

: They wrap your wine bottles in organza bags placed inside an artist-commissioned box lid. It makes a perfect present for friends, colleagues, and bosses.

Free registration

: There is no registration fee if you sign up for one of their

six club memberships

, no minimum orders, and you may cancel your membership at any time.

Free shipment

: There is no delivery charge when you order twelve or more bottles.

Flexible Membership

: They will not require you a recurring fee or meet a minimum number of shipments for purchase.

Wine education

: You will receive

"The Wine Press,"

which is their educational newsletter in every shipment. It contains Gold Medal winery information, tasting notes on featured wines, and other information about your wine.
What The Consumers Say About The Gold Medal Wine Club
The club has a large following and a lot of subscribers as of writing.
Most of their members are happy about the wine quality and its outstanding value. They love the perks of having access to such rare finds from the best wine-producing regions worldwide right to their homes.
Even the press admire the club's versatility and refer to their wines as absolute "crowd-pleasers," which says a lot about the quality. Some of them compliment how they offer such amazing deals at reasonable costs.
While Gold Medal is a more conventional wine subscription, if you want something more outside the box check out our Naked Wines review to learn about their unique structure.
Subscription Plan Options
You will have the option to avail their featured wines by joining these club memberships. However, you can also opt for a one-time purchase at discounted rates without signing up for any membership, which means no obligations or monthly dues. 
The International Series
The plan starts at $79 per shipment. You may add $39 for a gourmet food selection from a region they currently feature. The series includes information about the wine region, production, and vineyard, along with some fun facts. You will receive three bottles per shipment, and these are mostly rare wines from secluded wineries across the globe. They only ship quarterly.
The Gold Series
It's the most popular membership plan with the highest number of subscribers and costs $40.95 for an ongoing shipment until you cancel. With the newsletter and some wine information, you will get two bottles of the rarest California red and white wines monthly. You can arrange to receive your shipments either every month, every-other-month, or quarterly.
The Diamond Series
Each wine from this program has 93+ points minimum rating, and this series only allows a limited number of members to join. It is the most expensive membership plan, but you will get no less than exceptional, top-rated bottles of wine in each of your quarterly shipments. The membership plan costs $500. You will get two bottles of red wines that cost $175 to $205 per shipment.
The Platinum Series
It is a premium club series that features nothing less than 90+ wine ratings, and these are wines coming from only the top wineries in California. They have exclusive membership perks, including collectibles from famous winemakers. You will receive two bottles of mostly red wines that cost $88 to $108 per shipment.
There is also an option to add $45 to $60 for a Platinum Plus Bottle. Besides your two wine bottles, you will be receiving a colorful newsletter, including important wine information for each shipment.
The Garagiste Club Series
This plan offers small batches of authentic and rare wines from independent wineries in Washington, Oregon, and California. You will receive two bottles of mostly red wines with a cost that starts at $69 per shipment. Delivery schedule options are monthly, every-other-month, and quarterly.
The Pinot Noir Club Series
As the club's name implies, it mainly focuses on highly-rated Pinot Noir wines from California mostly. You will be getting two different Pinot Noir wines at a cost ranging from $69 to $89 per shipment. Delivery schedule options are monthly, every-other-month, and quarterly. This club membership is ideal for die-hard Pinot Noir lovers out there.
The Ordering Process
Choose from either the featured wines per club, the gift packages, the combo cases, or wine accessories

Click on checkout

Complete necessary information like your email address, name, phone number, shipping address, and payment method to see subtotal and sales tax

Place your order
The Wine Selection Process
The club reinforces a strict selection process with a team of experts who does the wine tasting under consideration for inclusion.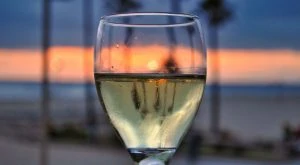 They also consider seasonality and consumer varietal preferences in their decision-making process. Members get recommendations based on the wine's legacy, previous vintages, awards won, and the ones with the highest rating.
Cancellation Policy
Just like how they don't have membership fees, the same thing also goes for the cancellation. You can cancel at any time, but make sure you do so before your next shipment schedule.
Popular Gold Medal Wine Club Wines Reviewed
Here are some of their featured wines per club:
The Gold Series

: 2018 Sauvignon Blanc, 2016 Zinfandel, 2016 Red Blend, 2017 Red Blend, and more

The Platinum Series

: 2017 Red Blend, 2015 Cabernet Sauvignon, 2018 Red Blend, 2016  Cabernet Sauvignon, and more

The Garagiste Club Series

: 2017 Pinot Noir, 2014 Syrah, 2016 Tempranillo, 2016 Cabernet Sauvignon, and more

The Pinot Noir Club Series

: 2016 Pinot Noir with 93-point rating, 2015 Pinot Noir with 91-point rating, 2018 Pinot Noir with 96-point rating, and more

The International Series

: 2019 French Import Rosé, 2016 Bordeaux Rouge with 92 point rating, 2019 Ansonica, and more

The Diamond Series

: 2014 Cabernet Sauvignon, 2013 Cabernet Sauvignon, 2017 Cabernet Sauvignon, 2018 Pinot Noir, and more
There also offer unique gift sets that include but are not limited to the following:
Sparkling Wine and Chocolate Truffles

Two Delicious Cabs and Chocolate Truffles

White Wines and Decadent Treats

90+ Rich Pinots and Chocolate Truffles
Gold Medal Wine Club Alternatives
The California Wine Club
This wine club aims to connect independent wineries to different wine lovers around the world. They offer a vast collection of California wines, affordable shipping rates, VIP tours to featured wineries, and a wine storage facility. The wine storage is available for members who will go on vacation and need to secure their wine bottles while they're away.
Members of the California Wine Club have the option to customize the wine selection in their shipment. They can opt to get all reds, all whites, or a combination of both wines. Furthermore, the club currently has five different membership programs:
Premier Series Wine Club

(Shipment cost starts at $40.95): Features limited-edition California wines

Signature Series Wine Club

(Shipment cost starts at $134): It features California wines with nothing less than 90+ ratings. This program is ideal for wine collectors.

International Series Wine Club

(Shipment cost starts at $71): It features unique, handcrafted wines from famous wineries in Argentina, France, and Germany.

Aged Cabernet Series Wine Club

(Shipment cost starts at $231): This membership program offers the finest oak-aged wines from prestigious winemakers.

Pacific Northwest Series Wine Club

(Shipment cost starts at $77): It is the perfect choice for wine lovers who enjoy Oregon Pinot Noirs and rich Washington Cabernets.
Unlike The Gold Medal Wine Club, their membership programs include all shipping and handling costs. Additionally, they also ship to all states but Utah.
Winc
Winc is a wine club offering a vast collection of wine varietals based on the subscriber's preferences. They provide exceptional value by marketing their wines or those from nonpartisan distilleries. Together with your subscription, you will have the option to rate the wines you receive. This data will help Winc's wine experts personalize their recommendations to you.
Winc has a monthly membership plan that costs $48, including three bottles, although you may always opt to add some more. An order of three bottles or less has a delivery charge of $9, and shipping is free of charge when you order four bottles and more. The club's services are excellent for those who wish to diversify their wine rotation.
Firstleaf
Firstleaf is another wine subscription service with a distinct way of personalizing wine selections to recommend to their consumers. Their system stores data depending on consumer preferences, which their experts determine through an online quiz. The user data is updated each time you provide a rating to connect the customers to wines they love accurately.
They would love to ensure that they connect their customers to wines they love, so the user data is updated each time you provide a rating.
They also offer a flexible shipment schedule, a wide variety of exceptional globally-sourced wines, and wine replacement if you get bottles you don't like in your shipment. Their services are suitable for casual wine drinkers who'd love to have the option of picking red, white, or mixed wines.
They have a complimentary offer of a $15 shipping fee when you order three bottles, and a six-bottle order will cost you a $79 shipping fee. After receiving the first cargo, you will have the option to choose whether you would want to receive your wines either monthly, bi-monthly, or every three months. The shipping cost is $90, which is about $15 per bottle after the introductory offer.
Pros & Cons From This Gold Medal Wine Club Review
Pros
Affordable and a wide variety of membership plans

Premium, highly-rated California wines at an exceptional value

Referral bonuses, rewards program, and discounted rates

Provides significant wine information in their newsletter for every shipment

Reliable customer service with an online chat option for a quick exchange of information
Cons
Their collection is often limited to California wines.

Receive the same bottles for red-only and white-only shipments

Lacks a user-friendly website

Inaccessible to some states

Frequently Asked Questions
For Whom Is The  Gold Medal Wine Club Suitable?
This wine club is perfect for casual wine drinkers since they offer a combination of quality wine, excellent service, and convenience. It's a thoughtful gift idea for those who love rare wines and individuals who have no time to search for wines that match their taste preferences.
Can I Give Gold Medal Wine Club As A Gift?
Yes, they have six different club membership options, elegant gift sets, and combo case ideas. All these will make a perfect gift idea for your wine-loving family members and friends.
Final Thoughts
With a profound understanding of this wine club review and some of its alternatives, you already know the best ways to enjoy the different wine varieties. The best part is, you can do all your wine shopping as often as you need to in the comfort of your home.
When choosing a club to join, you must carefully consider your wine preferences, how you'd like to receive the shipment and the cost. Once you select a club, you will realize how you can save all your time and energy from searching the wine aisles in supermarkets. You may use that time instead to enjoy the best wines worldwide. Don't you think that's amazing? 🙂
With the Gold Medal Wine Club's vast wine collection, you will have an ultimate wine-tasting experience from the relatively affordable to the luxurious ones. If the varying options of wine types, delivery frequency, and number of bottles are highly beneficial to you, then you should probably give this wine club a try.