Last Updated: October 12, 2022
Snoop Dogg 19 Crimes Cali Red is bold and uncompromising, like the entertainment icon himself. It is a Petite Sirah full-bodied Californian red blend with a Zinfandel background. 
Interesting!
Cali Red is dense and dry, delivering bright flavors that are reminiscent of raspberries, blackberry jam, vanilla, and toasted oak. Beyond the tasting notes, the beautiful plum color also adds to its appeal. 
Learn more about its flavor, aroma, and food pairings in this Snoop Dogg wine review. 
Snoop Dogg 19 Crimes Cali Red Overview 
19 Crimes is an Australian winemaker operating under Treasury Wine Estates. Established in 2012, the company is named after 18th-century British prisoners who violated one of the infamous felonies during such time, which include bigamy, clandestine marriage, and grand larceny. 
Snoop Dogg, meanwhile, is a name that needs no introduction. The American rapper partnered with19 Crimes to carry his signature wine, the Cali Red. This partnership gave birth to 19 Crimes' first California wine. 
According to the Marketing President of Treasury Wine Estates, the Snoop Dogg Cali Red embodies the characters of the music icon – rule-breaking, culture-creating, and overcoming adversity. 
The Snoop Dogg Cali Red has an average price of $10 to $15, depending on where you will find it. This affordable red wine has 14.1% ABV. 
---
Snoop Dogg 19 Crimes Cali Red - Product Tasting 
What does Snoop Dogg wine taste like? Does it smell nice? What color is it? These are some of the questions I will answer below. 
Appearance 
Pouring the wine, you will notice a beautiful dark plum/red color. The outer edge is red-purple. The tip will coat your glass with a purplish hue, which falls slowly as the wine settles in a glass. 
Aroma 
It is surprisingly aromatic, especially up close. There are strong notes of blue and black fruits, which remind me of berries and plums. Immediately after the first sip, the oh-so-sweet notes linger. While it is sweet, the smell of alcohol is highly evident. 
Taste 
One thing that I would like to highlight in this 19 Crimes Cali Red review is its taste. 
It is soft and dry with a balanced blend. 
As soon as the wine hits my tongue, I tasted black cherry followed by a tinge of vanilla. The longer it stays in my mouth, the wine transitions into a slightly lighter but still sweet flavor. This time, it is reminiscent of candied raspberries. 
A lot of the 19 Crimes Snoop Cali Red reviews note that it has an overpowering sweetness. 
Mouthfeel And Tannins 
Snoop Dogg Cali Red has a juicy mouthfeel. Meanwhile, the wine has well-integrated tannins that deliver high acidity and complex flavors. 
It is chewy and intense, which is typically what you can expect from a Petite Sirah. 
Finish 
The finish is slightly sweet without any hard-wearing aftertaste. It has a short finish but does not make it any less in terms of its flavor. 
Overall 
The Cali Red packs a punch without being overwhelming. It is enjoyable and easy to drink at any time of the day. Whether over a formal dinner or casual conversation with friends, this is a good wine. 
Taste Test: How about learning about another red wine variation that might tickle your palate's fancy? Read our post here and share with us your afterthought -- Apothic Crush Review.
---
Watch This!
---
Food Pairings 
A 65% Petit Sirah, 30% Zinfandel, and 5% Merlot, Cali Red has an intense flavor that pairs well with bold dishes. 
The smoky, fruity, and slightly sweet flavors of this wine will stand out when you eat it with aromatic, fatty, and rich foods.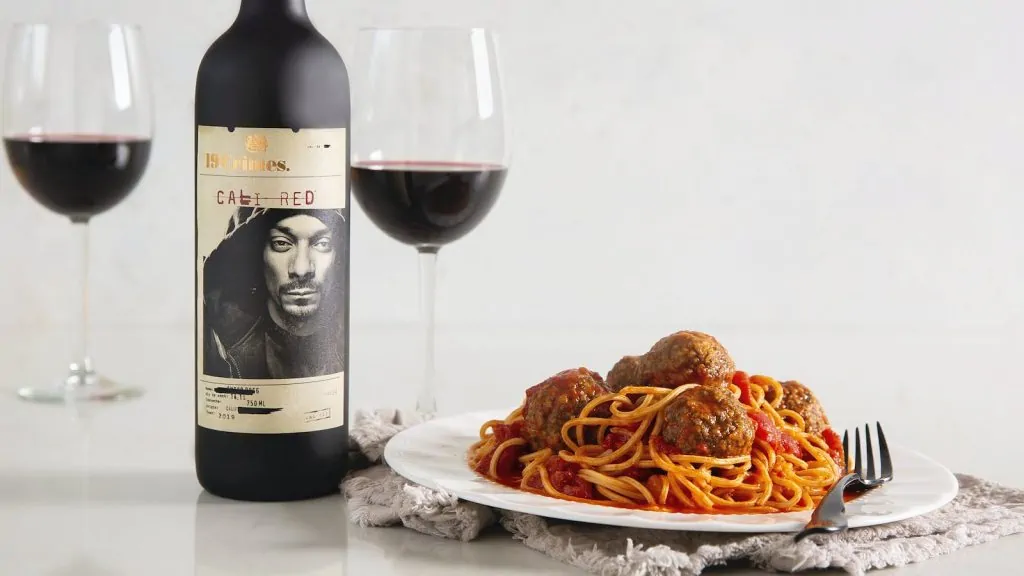 For meat lovers, it is hard to go wrong with barbecue beef, roast pork, and glazed ham. It also tastes good with a variety of cheeses, including aged goat cheese, blue cheese, and asiago. 
Typically, you can eat most foods with robust flavors from strong herbs and spices, such as clove, sage, black pepper, juniper, and chili pepper. You can even pair it with chocolate, specifically a dark variety. 
---
Alternatives 
Aside from talking about its flavor and aroma, this Snoop Dogg 19 Crimes review will also give you an idea of some of the top alternatives that are worth considering. 
1. 19 Crimes Snoop Dogg Cali Rosé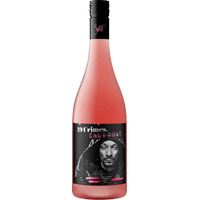 If you prefer something lighter, then you should try Snoop Cali Rosé. It is a 75% Zinfandel, 20% Grenache, and 5% Pinot Noir. With an alcohol content of only 10.5%, it is not as strong as Snoop Dogg Cali Red. It is a bright-pink hue with ripe strawberry flavors complemented by floral notes. 
At an average price of only $10, it is cheap but of decent quality! 
2. Stags' Leap Ne Cede Malis Petite Sirah 

This intriguing dark ruby Sirah has a full body and high tannins. The latter is responsible for its strong acidity and flavor, which is ideal if you want something more robust than Cali Red. 
With its intense aroma, you will smell a combination of black pepper, plums, and dark cherries. 
Priced at around $100 to $150, this is an expensive wine. It is great for special occasions or for times you want to impress your guests as a gracious host. 
3. Badgerhound The Boss Red Blend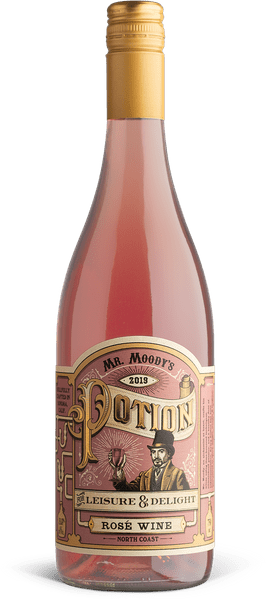 Many of the 19 Crimes Snoop Cali Red reviews praised the wine because of its price. If you want an equally affordable wine, consider The Boss Red Blend from Badgerhonud, which costs approximately $25 per bottle. 

Like the Cali Red, the Boss Red Blend has Zinfandel and Petit Sirah. However, the main difference is that this Badgerhound wine has a higher content of Zinfandel, which is 95%, which gives it the sweet taste of concentrated fruits. 
---
Pros 
A great choice for wine lovers on a budget 
Good for easy and everyday drinking 
Beautiful packaging 
Cons 
Some might find it to be too dry 
Can be too sweet 
---
Frequently Asked Questions 
Is Snoop Dogg's 19 Crimes wine sweet? 
Yes, Snoop Dogg 19 Crimes wine is sweet, but only immediately following the first sip. It slowly transitions into an equally rich and balanced but slightly sweeter flavor that makes the wine easy and pleasant to drink. 
What is Snoop Dogg's wine made of? 
Snoop Dogg wine is made mostly of Petite Sirah grapes. It is the offspring of two grape varieties - Syrah and Peloursin. It also has Zinfandel, a black-skinned wine grape, and Merlot, a dark-blue grape. 
---
Conclusion 
With the incredible 19 Crimes Snoop Cali Red tasting notes, this wine is great for casual drinkers. This will make a nice addition to your dining routine. The well-balanced flavor makes it easy to consume, although some might find it to be too sweet. Check it out and try it yourself! 
Is there anything else that you would like to add to this Snoop Dogg wine review? Feel free to leave a comment below.