Last Updated: October 12, 2022
With over two decades of experience in providing its clientele with affordable wines, Vinesse Wine Club continues to grow tremendously. Founded by two American connoisseurs, Vinesse believes that tasty wines should be accessible. 🍷
To make such possible, the company does not only offer economical prices but also has convenient delivery options and varied packages for different customers. 
Is it worth the hype? 
Read this Vinesse Wine review and I will walk you through the specifics of the club, including your membership options, rates, and wine selection. 
Vinesse Wine Club Overview
Established in 1993, Vinesse Wine Club works directly with esteemed winemakers in the country. By forging a direct relationship with the suppliers, Vinesse offers low prices on their packages. 
The price depends on the package you will avail of, specifically the type of bottle that will come with it. Each bottle can range from $10 to $50. You will have a long list of options when it comes to the types of wines, including Malbec, Merlot, Pinot Noir, Champagne, and Cabernet Sauvignon. 
Who Is It For? 
Vinesse is for wine lovers who seek variety. 
The company offers a long list of amazing global wines at budget-friendly prices although premium options are also available. 
Meanwhile, if you do not mind the splurge, you will also find high-end selections from their product roster. 
It is for both wine novices and experts. Whether you are looking for sparkling rosés or rich reds, the company has your needs covered! 
---
Membership Options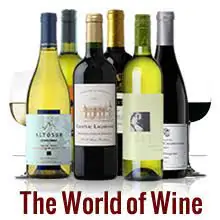 Thinking of signing up for a membership? This Vinesse review will briefly give you an insight into their popular packages below. 
Vinesse currently has 14 membership options. 
1. American Cellars Wine Club
This is one of the most popular plans available allowing patrons to choose from three to 12 bottles for every shipment. It can be white, red, or mixed, depending on your preference. Shipment is available four, six, or 12 times a year. Meanwhile, the prices of each bottle range from $12 to $16.50. 
2. Grab Bag Specials
Take advantage of seasonal clearance deals with this Vinesse Wine Club membership. It includes bottles for as low as $10. Build your plan and choose from six to 36 bottles with the option for three or five-time shipments annually. 
3. Elevant Society Wine Club
For a wine drinker looking for ultra-premium bottles, it is hard to go wrong with this membership option. The prices of bottles included will range from $43 to $48.5 plus tax and delivery. It offers a diverse red wine collection from regions like Bordeaux and Napa Valley. 
4. The World Of Wine Club
For as low as $20, you can pick red, white, or mixed wines from some of the best regions in the world. The region can be as broad as South America or as narrow as South of France. Either way, this is your opportunity to access global wines. 
5. California Treasures Wine Club
Known as the most prestigious vino region in the United States, California has an unending selection of award-winning wines. For only $15 to $17, you can experience the best in the region through this wine club membership. 
6. Light & Sweet Wine Club 
Wines don't always have to be bold and rich. If you want something subtle, this is a great pick. It has a selection of light and sweet vinos, with the price per bottle starting at $16. You will find a great selection of sparkling wines that are ideal for new drinkers. 
7. Cabernet Wine Club 
With its delicious oak flavors and interesting aromas, Cabernet Sauvignon is a great wine. If you want to access the best labels without the high price, this membership is for you. Grab a bottle for as low as $19 and build a personalized plan that can include three, six, or 12 bottles for every club shipment. 
8. Chardonnay Wine Club 
Enjoy fresh and fruity tasting notes of some of the best Chardonnays in the world with this membership. The price per bottle starts at $16.50, which makes it a great entry point for a newbie looking for white wine. 
9. Malbec, Merlot, And More Wine Club 
From its velvety colors to rich aromas, the red wines included in this membership package will not disappoint. The prices of bottles range from $16.50 to $18.50, allowing members to book three, six, or 12 bottles with a shipment of two or four times per year. 
10. Pinot Noir Wine Club 
For $19 to $23 per bottle, this membership plan offers an option for three, six, or 12 bottles with deliveries two or four times a year. It is a great option for experienced sommeliers looking for delicious wines to pair with fine food. 
11. Pacific Northwest Wine Club 
From Oregon to Washington, this is the best wine club for those eager to have a taste of vinos from the Pacific Northwest. You can choose up to 12 bottles of red wines with each bottle costing $21 to $26. 
12. Sparkling Wine Club
If you like champagne and sparkling wines, this membership is for you. It has exceptional whites from the French vineyards, which you can enjoy for as low as $25 to $32.5 for every bottle. These wines are perfect for even the smallest celebrations! 
13. Earth-Friendly Wine Club 
Those who want to be more sustainable even when it comes to their drink selection will love the wines under this membership. It includes bottles from eco-conscious producers, so you will be doing something good for the environment with every purchase. The best thing is that it is affordable, with bottles starting at $14. 
14. Anything But Chardonnay Wine Club  
With their citrus-filled and crisp flavors, Chardonnays are some of the best wines. For as low as $13 per bottle, you can experience some of the finest varieties including Pinot Grigios, Chenin Blanc, and Sauvignon Blanc. 
---
Member Privileges 
To make this Vinesse wine club review more informative, I will list down some of the benefits that members are eligible for. 
Flexible Plans 
You are not tied to a specific plan. 
Instead, you have the option to customize your subscription as you wish. 
No need to call one of their customer service representatives to make changes. You can conveniently do so through the company's online account management portal. 
Exceptional Satisfaction Guarantee 
Unhappy with your purchase? 
No worries! Your money does not have to go to waste. 
You have 45 days to return the wine if you are dissatisfied with your purchase. 
The replacement for returned wine will be included in your next shipment. 
Receive Wine Tasting Notes 
As a Vinesse wine club member, one of the exclusive perks that you can enjoy is tasting notes of the wines included in the package. 
The individualized notes provide more information about the type, including its region, flavors, and aromas. 
Best of all, it is inclusive of recommendations for wine and food pairings, which will maximize the overall experience of enjoying every bottle. 
Cancel Any Time 
As a member, you have full control of your membership. So, if you no longer wish to continue the plan you have initially signed up for, you can cancel at any time. 
By having no obligation, you won't need to worry about changing your mind in the future. 
Value For Money 
The prices of Vinesse Wien Club memberships depend on the specific package that you will choose or the bottles that will be included in the shipment. 
You can join Vinesse Wine Club for as low as $49.99, including delivery. The package is inclusive of eight wines. 
Overall, the package offers great value for money. It is a tempting introductory offer for most beginners. 
Wine Selection And Quality 
A lot of the Vinesse reviews online will agree with me on one thing – the choices are endless. From local to international, reds to whites, affordable to premium, you will have a long list of options to consider. 
Here is a quick rundown of some of the best wines Vinesse offers: 
2008 Mathis Sonoma Valley Grenache
2007 Bodegas Balbas Ribera del Duero Crianza.
2016 Zurdo Merlot 
2015 Iron Rock Chardonnay 
2016 Melli Mondi Syrah 
2015 Dreamline Red Blend 
2016 Seacrest Rose 
2017 Mudd Mendocino California Cabernet Sauvignon  
2018 Cosentino Cigar Cabernet Sauvignon 
2020 El Tiburon Raso Robles Malbec 
Shipping And Packaging 
Members love how fast the shipping is, although it depends on your location.
However, while it is quick, one shortcoming I would like to point out in this Vinesse wines review is the cost. Shipping is expensive, which can cost almost the same price as the wine itself or even higher. 
Most orders are processed and shipped within 48 hours after receipt. 
Cancellation & Refunds 
One of the benefits I would like to highlight in this Vinesse review is that you can cancel anytime!
You can do it through the online portal. No minimum time commitment or cost. If you no longer want to continue, you can cancel your membership. 
Aside from cancellation, there is also an option to pause the delivery or membership, such as when you will be on a holiday for a long time. 
However, take note that once an order has been placed, you can no longer cancel. Hence, you will not be eligible for a refund. Instead, what you can do is return it and they will issue a new bottle on your next shipment. 
Taste Test: If you feel that this is for premium members only (i.e. wine connoisseurs), then you could opt for one that caters to the "common wine consumer" such as the one we like to present right now -- California Wine Club Review.
---
Watch This!
---
Alternatives to Vinesse Wine Club 
Not happy with Vinesse? Interested in other options? Below are some of the alternatives that I would like to highlight in this Vinesse wines review. 
1. Tasting Room 
Those looking for interesting wines should consider signing up for a membership at Tasting Room. The cost of every bottle is as low as $13. You have the option to choose delivery or pick-up. The best thing about this club is that they will generate a tasting profile for the individual user and provide wine recommendations based on such. 
2. Nocking Point Wines 
With a cap of only 10,000 members, Nocking Point Wines is known for its exclusivity. There is often a waitlist, so expect that getting in will be a challenge. It is also worth noting that the winemaker has already made up to $2 million in charitable donations since 2013. You are not only buying wine, but you will also be helping others. 
3. Laithwaites Wine Club 
Established in 1969, Laithwaites Wine Club is a multi-awarded wine club based in the United Kingdom but available even in the United States. New members can get in for as low as $49, which is already inclusive of free delivery. 
The Good 
Choose from 14 plans with varying prices and wine selections 
Access a wide array of wines from global winemakers 
Affordable introductory offer 
No obligations as users can cancel anytime 
Fast delivery 
Has an educational website
The Bad  
Expensive shipping 
Newbies might be overwhelmed with the choices 
Limited options for eco-friendly wines 
---
Frequently Asked Questions 
Are Vinesse wines good? 
Yes, Vinesse wines are good. They carry a diverse product line-up from some of the best wine regions in the world, such as the United States, France, Italy, Portugal, South Africa, Spain, and Argentina. More than 95% of its customers say that they would buy again, which is a testament to the quality of its wines.  
Can I give Vinesse wines as a gift? 
Yes, from weddings to birthdays or even when there is no special occasion, you can give Vinesse wines as a gift. They have gift packages that include great extras, such as a champagne flute or a stemless glass. Best of all, the gift comes with a $25 discount voucher for the next order worth $100. 
Is it easy to cancel Vinesse? 
Yes, canceling a Vinesse membership is easy. You can do so online through your account. Nonetheless, make sure to do this before an order is processed. Otherwise, after an order has been placed, you can no longer cancel as shipping procedures will automatically commence. 
---
Conclusion 
As I have pointed out in this Vinesse wine review, it is a great choice for newbies and people on a budget. They have 14 membership packages, suitable for different taste preferences. The cancellation policy is also notable. Nonetheless, some people might not like how expensive the shipping is. 
Whether you are an absolute beginner or a connoisseur, try it out. From rich red to sparkling bubblies, Vinesse has a diverse selection of international vinos that can be conveniently delivered at your footsteps at a pre-determined frequency.