Last Updated: October 12, 2022
Do you love unique wine grape varieties? Or are you a wine enthusiast eager to discover rare top-shelf wines?  
The California Wine Club might just be the wine club that blows you away– or not. 
What's the deal with the California wine club? 
This club caters to people who love Pacific Northeast and Golden state wines. It introduces them to perfectly groomed and well-tested wines from local boutique wineries. In addition, being a member exposes you to other perks, which I will reveal in this California wine club review. 
This wine club has won the hearts of numerous wine lovers.  I'll tell you why– below. 
How California Wine Club Works And Who Is It For?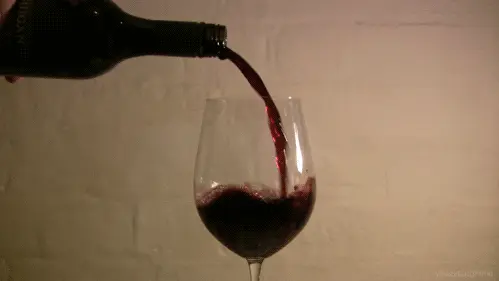 Bruce and Pam Boring established the California Wine Club in 1990. It has expanded from its early mom-and-pop stage into a famed wine club. Yet, despite California Wine Clubs' upward trajectory in the wine world, the company has sustained its personal touch. 
The wine club has a broader network that includes the choicest wine manufacturers in California, the northwest, and internationally.
California Wine Club was birthed to share fine wines made by boutique wineries with several wine lovers. And it hasn't lost its burning objective ever since. 
The club eliminates substandard wine by visiting wineries and personally tasting wines. Hence, it partners with the finest producers and rewards its range with remarkable wines.
Offering a platform for new wineries to boom, the California wine club takes pride in introducing its members to new producers monthly. By so doing, they educate their members and help them explore rare wines.
This wine club has six subscription plans.
Each plan comes with a personal wine consultant who guides subscribers to make informed choices. Each shipment also contains the California Wine Club's newsletter and educational notes on recommended wine.
If you decide to visit California, then your subscription makes you eligible for a VIP pass to tasting events. It's also a brilliant gift option for loved ones who are wine drinkers. 
You won't get any tasting or sample wine after registration. Instead, you start getting your shipment immediately after you select a subscription. Unlike other subscriptions, the Signature series subscription allows for a flexible number of wine bottles.  
For a wine club with six subscription options, the California Wine Club certainly appeals to an extensive range of wine enthusiasts. 
The premier series is quite popular.
Premier series club is best suited for people who want to discover numerous artisan wineries in California. While Pacific Northwest and International clubs option are perfect for people looking to learn about new regions and extend their palettes.
Aged Cabernet and Signature are the best options for diehard wine fans. Finally, the Case Club Series is a 12-bottle subscription for people looking to keep their wine storage stocked.
This wine club will introduce you to wines you'd probably not stumble on in a store.
However, with the flexible choices available, the California Wine Club is ideal for an impressive number of oenophiles. 
Membership Options
Can I be candid with you? I love the flexibility customers enjoy by subscribing to this wine club. The California Wine Club cost is also flexible as it includes diverse options.
The California Wine Club's six membership subscriptions are at various price points. So, in this California wine club review, I'll analyze the membership deal available to the wine club members.
1. Premier Series
Premier Series wine club is the most popular membership option. You can consider investing in the premier series if you love to relish wines with beautiful terroir. Premier series club members get savory wines from small producers in the Golden State.
If you are curious and would love to discover small wineries with great fruity wines, you may stick to this subscription for a start. That's because the Premier series is reasonably priced. 
The wine club subscription offers the best wines despite the fair price points.
With this option, you get two bottles of wine monthly for $43.45. In addition, you get to select either two whites, two reds, or a white and red wine bottle. 
Each shipment contains Uncorked, the wine club's newsletter. The newsletter gives the latest updates about the club, educational information about the winery, pairing suggestions about the wines you get, and tasting notes. 
Being knowledgeable about the story behind a wine is a part of the wine exploration experience!
2. The International Series
Formulated exclusively for people who are deliberate about discovering wines, the international series is another fan favorite. 
This club price point starts from $73, excluding the shipping fee. It consists of wines vetted from wineries in the old and new worlds. Pair this with the premier series for an impressive range of styles and varieties. 
3. The Pacific Northwest Series
Wines from Washington and Oregon have peculiar characters. Hence, you'll find this club beneficial if you love the Cabernet Sauvignon or Pinot Noir from the Horse Heaven Hills and Williamette Valley AVA. The wines collection from Pacific Northwest Series includes two wines from the top family wineries in Oregon and Washington.
The two bottles shipment price starts at $77.
4. The Signature Series
Wine from the Signature Series wine club costs $136, including the shipping fee. This subscription is top-end for avid wine lovers. However, if you wouldn't mind spending more to explore unique and rare wines, you'll appreciate the signature series. 
The club often ships red wines.
You can decide on the number of wines you want, ranging from 2, 3 to 4 bottles. The wines in this category are the choicest and top-rated. In most cases, the wines from the signature series are small production wines not readily available elsewhere. 
5. The Aged Cabernet Club 
All wine clubs have a luxurious level subscription that offers premium options. In this case, the Aged cabernet series is the deluxe subscription. Ever heard of the Napa cabs? Cellared cabernets preserved under perfectly controlled conditions are the featured wine for this club.
Want the lush taste of full-bodied aged Napa cabs and the taste of terroir-influenced cabs particular to Napa? This subscription is best suited for you. 
This wine Club gets two bottles of the finest aged wines from Napa Valley, a California wine country.
Each selection includes a newsletter containing the winery and the wine-making process. 
6. Case-Club Series
The delivery of handcrafted wines with unbeatable value at your doorstep offers an accurate blend of convenience and undeniable quality. The case-club series is a convenience package that provides its members with 12-bottles at time intervals.
With $168, you can keep your wine storage stocked!
Perks Of The California Wine Club Membership
Besides stocking quality top-shelf wines, the California wine club membership has many benefits. And, of course, my California Wine Club review will be incomplete without identifying the perks! 
Let's dive in. 
I love that I can always trust the California wine club to deliver only classy wines. Although they aren't available in local wine stores, you can tell that the wines are world-class. Moreover, the rave about them– especially in California wine club reviews is thrilling. For one, it gives access to the finest California wines. 
Ever been to a winery for a tasting event? If the answer to that question is no, this club's membership affords you that. If you're willing to visit California, be ready to meet winemakers!
California wine club offers its members wine storage facilities. So, if you don't have adequate space for your wines, you may grab this opportunity! The club also provides its members with personal wine consultants.
Cancel your subscription anytime you want. Simply reach out to the California Wine Club customer service or cancel through your account. This ensures you don't struggle with an unwanted subscription—Opt-in and out anytime.
On rare occasions when you dislike the wine or get stuck with a bad bottle, the club will replace it. Their satisfaction guarantee involves replacing any bad wine bottle. The best part? You don't need to ship the bad bottle back to them!
California Wine Club Review: Unboxing What The Package Contains
Each package comes with an average of two wines.
The number of wines depends on your choice, especially for people with a subscription that offers more than two wines. Apart from the wines, you'll also get a copy of Uncorked, the wine club's newsletter. This newsletter contains information like the details about the wines. 
It's also educational with interviews with influential people in the wine industry. The California Wine Club reviews are proof that the newsletter is highly informative!
The California wine club offers a rich wine portfolio of wines from the Golden State. However, its collection also includes wines from the Pacific Northwest and some international wines. These wines have one thing in common: high quality.  Cabernet sauvignon and pinot noir are common options.
The California Wine Club team visits artisan wineries and only admits well-vetted wines.
Most of the wineries are top-tier wine artisans in California while others are from international producers. The majority are from the US Northwest.   
Depending on your location, a wine order takes two to three weeks. However, I believe some other top-rated wine clubs have faster shipping time frames. So, the California Wine Club's shipping period is only fair. 
You'll get a notification when your wine arrives in your area. Then, when you reorder your favorite wines, you'll pay only $1 for shipping. 
---
Watch This!
---
Other Wine Club Alternatives 
Gold Medal Wine Club 
Like California Wine Club, the Golden Medal Club is big on wine quality. Its wine collection ranges from red to white. Members can decide on the one they want. But it doesn't offer sparkling wines or champagne-like California Wine Club occasionally does. 
However, it allows you to order exceptional wines from other wineries. It's the best wine club for wine aficionados who love to explore.
If the Gold Medal wine club review is any indication, then the wine appeals to many wine lovers.
Plonk Wine Club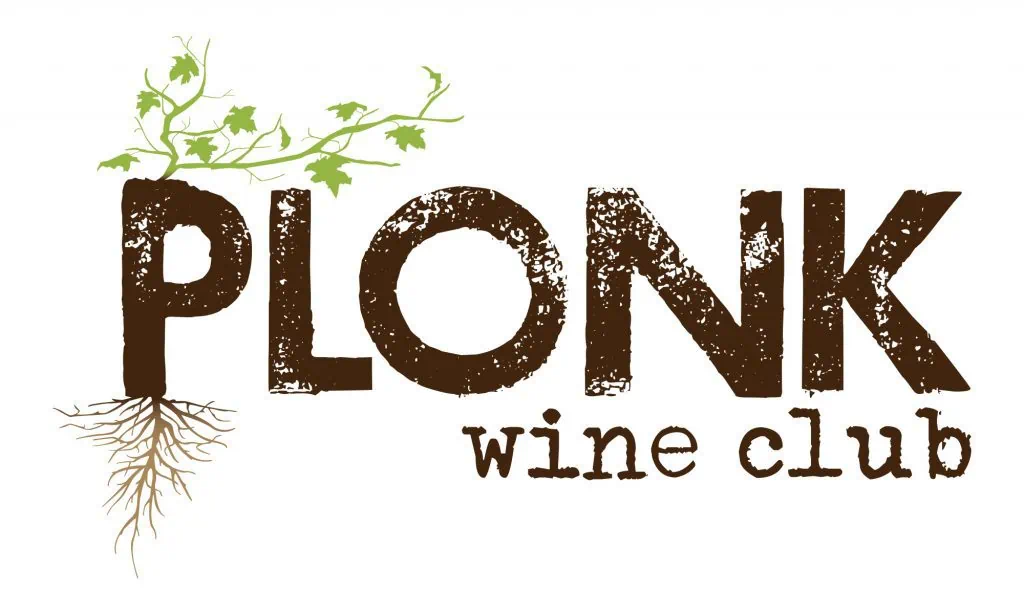 Proudly dispensing Organic and biodynamic wines to its members, Plonk Wine Club is famous among wine enthusiasts who favor organic wines. 
The wine club features flexible customization allowing you to choose your desired number of bottles. Additionally, the wine is a perfect fit if you drink on a budget. If you love getting introduced to varieties and exploring wines, then this wine club has you covered. While they allow you to prepay for months, however, you can't cancel a prepaid membership.
You can find a membership for as low as $41 monthly.
Pros 
Variety of subscriptions
VIP wine tasting for visiting members
High-quality wines
No fees are required to join or exit
Satisfaction guarantee
 Cons 
Expensive shipping fee
Unresponsive customer agent
---
Watch This!
---
Frequently Asked Questions 
How do I cancel my California Wine Club membership? 
You can cancel your membership by calling or emailing customer support. This process doesn't require any fee or particular procedure -- it's straightforward and seamless. 
How long is the delivery time?
Delivery often takes anywhere between 3 days to 3 weeks. Immediately the wine arrives in your district, California Wine Club will send you the tracking code so you can monitor it until you get your package. 
How do I sign up for California Wine Club?
Visit the official California Wine Club website and open an account. After you have provided the necessary documents, select a subscription then add your preferred subscription to the cart and pay. You can also opt-in for the club's newsletter. 
---
Conclusion 
According to the California Wine Club review, the wine quality from this wine club is superb. Besides the wine quality, I like the availability of subscription options. From the Premier to the Aged Cabernet, you have a range of wine types and cost choices. 
The California Wine Club is for you if you enjoy boutique wines from small wineries or love to relish California wines. Moreover, you can reorder any wine you love at a discounted price. 
I believe this wine club is worth a try– provided you are a wine lover with a flair for new wine discoveries. But if the thought of California Wines is a turn-off, you may consider other best wine clubs.