Last Updated: October 11, 2022
Wine is an excellent drink for many occasions - you can pair it with a meal, sip while working, or toast during events.
So here's the thing:
If you're a budding wine lover, you may have encountered a membership program called a "wine club." The purpose of joining one may be unclear at first, especially since you can easily find wines at your local groceries and wine shops.
So, are wine clubs worth it? Read further to find out!
The Concept Behind A Wine Club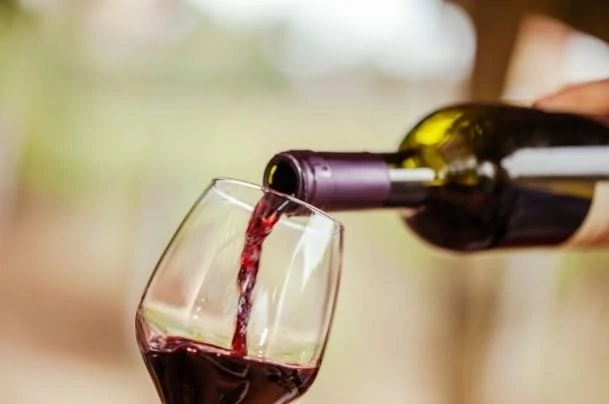 Before joining a wine club, you might ask, "How do wine clubs work?"
Well, it's a monthly club that regularly ships bottles of wine to your doorstep (the number varies among subscriptions).
Apart from the drink itself, the wine box may include goodies that make it stand out, such as tasting notes.
What's interesting is that the specific bottle you get is a surprise, although most wine clubs let you express your tastes so you can have more control.
For example, Bright Cellars uses a quiz to test your preferences, then ships wines based on your answers.
The subscription price varies among clubs - some of them have a fixed price, while others may change depending on what wine you're getting.
Of course, the latter makes sense because higher-quality wines tend to be more expensive.
Some clubs also have different subscriptions at different price points, so you have many options depending on your taste and budget.
With that out of the way, let's discuss the pros and cons of a wine club membership.
Advantages Of Joining A Wine Club
1. Price Discounts
In terms of price, are wine clubs a good deal?
The most apparent benefit of being a wine club member is the access to exclusive pricing, which tends to be below the typical retail price.
For example, Firstleaf Wine Club offers its members a flat rate for each bottle, regardless of its retail value. With this, you can get amazing deals on fine wine that would otherwise be more expensive in a local wine shop or grocery store.
Many clubs also offer "buy more, save more" pricing, where you can get discounts when you prepay for a certain amount of months or increase the number of bottles in the wine box.
There are even introductory offers to grab your attention, such as Virgin Wines offering a 50% discount for your first order.
If you're an avid wine drinker, joining a wine club can save you a lot of money in the long run.
2. Shopping Convenience
When you go to a shop to buy wine, you have to consider traffic, weather, and time management.
Additionally, looking at all the wine bottles on the shelves can be pretty overwhelming, especially if you're a beginner.
However, this isn't much of an issue with wine clubs.
You don't have to think too hard about what specific wine you want because someone else will pick the bottles for you. You're basically skipping the research and decision processes. But, many clubs still allow you to pick individual bottles if you happen to have a favorite.
You also get to enjoy shipping either to your home, office, or wherever your local shipping company can deliver packages.
Some wine clubs provide even more convenience through online account management, where you can either skip a month or change/cancel your subscription.
3. Discover New Wines
Why join a wine club? Well, you can refine your tastes with their broad wine selection.
Wines such as Sauvignon Blanc or Cabernet Sauvignon are good if you're a new wine lover, but you might seek something new eventually.
Groceries and other big box stores have lots of wine, but they're primarily brands with good production and distribution.
Meanwhile, a wine shop may have uncommon brands, but the selection is still limited.
You can access a higher selection with a wine subscription, including exclusive wines and those from smaller wineries/vineyards.
For example, the California Wine Club and Gold Medal Wine Club work with small California family wineries that don't have mass distribution.
4. Return Policies
Wine clubs want you to keep your wine subscription going by giving you a 100% satisfaction guarantee paired with excellent customer service.
Most big box stores such as groceries don't accept returns, even if something's wrong with your bottle.
On the other hand, good wine shops can still accept damaged bottles, although not all do.
With wine clubs, most well-known clubs will let you replace your bottles - whether it's damaged, you don't like the taste, anything you can think of. Just give them a call, and they will accommodate you.
Depending on the generosity of the return policy, some wine clubs even allow replacements with no shipping fee.
A prime example of this is Naked Wines, which offers a fully refundable money-back guarantee!
5. Freebies And Other Perks
Besides return policies, wine clubs also offer reward schemes to keep their wine club members loyal.
These reward schemes work by giving you points/credit for every purchase, which you may use to redeem discounts in the future. There are even freebies such as tickets to a tasting room!
Usually, these points are only valid for 12 months after being registered to your account, so you need to use them before they expire.
Disadvantages Of Joining A Wine Club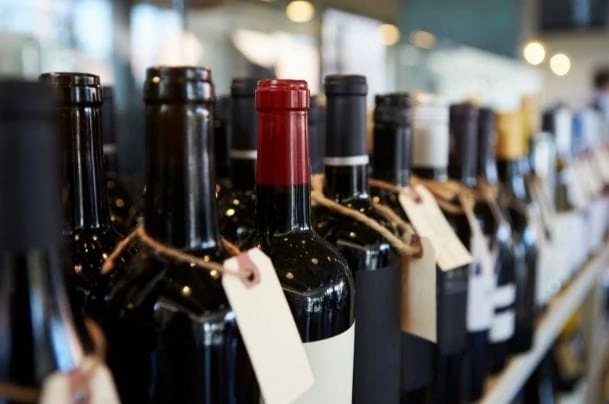 1. Commitment To A Subscription
You have to commit to paying a set price every month when you have a wine subscription. Of course, this may vary depending on the subscription you have.
Additionally, although wine clubs offer lower prices than retail, some of them aren't the bargains you think they are.
You should still do your research and compare wine clubs to each other or compare their offers to the typical retail price to see if you're getting a good deal.
There's also the case where you don't drink wine too often. If you're receiving multiple bottles every month, you may run out of places to store them.
In this situation, it would be best to look for wine subscriptions that don't tie you in. You should read the policies to see if you can pause/cancel your membership without having extra fees to settle.
2. Shipping Laws
If you live in the USA, laws regarding wine shipment vary among different states. Depending on where you live, your wine can either be easily shipped or not shipped at all.
If your state has strict wine shipment laws, it would be inconvenient and time-consuming to pick up your deliveries from another state. You have no choice but to buy your wines locally instead.
Before you purchase wine for yourself or someone else, make sure to be aware of whether shipping is possible or not.
3. Flexibility
As we mentioned, wine clubs often ask for your preference to match a bottle with your palate.
However, some only ask what you prefer between red wine, white wine, or sparkling wine without asking for your specific tastes.
Although this allows you to explore new wine, it can also be inconvenient if you're pretty particular with your flavors.
If you want more control over your bottles, choose a wine club membership that provides you the most flexibility.
Club W is one example of flexibility as they offer highly customized wine recommendations.
Frequently Asked Questions
How do I pick the best wine club?
Apart from choosing based on your budget and taste preferences, it would be best to consider how your purpose aligns with the club to find the best wine subscription. There's nothing wrong with having a basic membership to have cheap and easy access to your favorite wines, but knowing how each wine club makes its subscription unique is also essential.
As a beginner, you may be interested in learning more about the characteristics of the wine, its winemakers, and the process of creating the wine. In this case, you want a wine subscription that emphasizes education. With this, Wine Access has a subscription called "Discovery Club," where each shipment has an educational theme.
On the other hand, if you're someone who deeply values sustainability and being Earth-friendly, Plonk Wine Club offers unique and exciting wines that are grown organically and biodynamically. Of course, there are other gimmicks such as providing members with complimentary tasting, themes around certain parts of the world, and more!
What is a wine-tasting note?
A tasting note refers to a written description of the wine, such as tastes, color, aroma, and consistencies. It primarily focuses on five characteristics - sweetness, acidity, tannin, alcohol, and body. When you read one, you may encounter words such as "buttery," "floral," "earthy," "smooth," and more.
It can be pretty confusing at first, but learning how to read and write tasting notes will allow you to differentiate wines and help you select an excellent bottle without tasting it. Here are some tips on how to properly taste wine:
What is a tasting room?
A tasting room is a facility in a winery or brewery that provides guests with sample products to increase their loyalty and brand awareness. As we mentioned before, some wine memberships include free tickets to tasting rooms, so use those points or credits wisely!
The Bottom Line
How do wine clubs work? Why join a wine club?
These are questions that you should already have the answers to.
If you see yourself as an enthusiastic wine drinker in the future, then having a wine club subscription can be beneficial in the long run.
Not only are you getting access to new and unique wines every shipment, but you are also saving time and money!
We sure hope this article helped you make a decision. May you find the best wines in your next membership.