Last Updated: October 12, 2022
You discover a wine that appeals to all your taste preferences. Then, after a  while, you start craving something new. When you look at the expansive wine shelves in the store, you can't seem to choose anything.   
That, right there, is a wine rut. 
Frankly, it's almost impossible not to get stuck in a rut while picking wines. But, considering the convincing descriptions of flavor notes, grape origins, and wine characteristics on all wine labels, that's a given. 
But what if you had a digital sommelier that could single out your favorite wines? That's where wine clubs like Firstleaf come in. If you are willing to discover if this club is for you, then keep reading.
About Firstleaf: What You Need To Know
Firstleaf online wine club specializes in customizing your wine experiences via data science. They send you wines tailored to suit your tastes from their vast portfolio of award winning wines. 
Philip James founded the Firstleaf wine club to help a wine enthusiast experience wine novelly— influenced by their personal preference. Surprisingly, these services are offered at an affordable price. 
The unique approach to wine selection works quite well, and their 150,000 active subscribers prove that. 
What does Firstleaf wine club do differently? 
They've eliminated intermediaries (retailers) and forged a  partnership with leading wine producers in the world to enhance huge savings on your path. So, you can save up to 70% off the retail price. 
If you are confused about Firstleaf efficiency or suitability, rest assured there's a 100% guarantee. If the subscription experience is subpar for you, then you'll get your money back. 
Firstleaf's behemoth wine portfolio includes wines from international and local wineries globally.
Blame it on my adventurous nature, but this is a big deal for me. Being able to explore wines from anywhere is thrilling. 
How Does Firstleaf Work?
"Are wine clubs worth it?" you ask. I'll take a wild guess and assume you'd been on dating sites where you had to answer a few questions to know if your date is a perfect fit. The same is true for wine clubs; however, you have to research for the answers instead! You have to ask yourself and then weigh your options either to join or not.
Firstleaf works in a similar fashion to other popular wine clubs. But this time, you'd be getting a date with a personalized wine!
Getting started with Firstleaf is a no-brainer. Visit their official website to create a free account for a start.
Afterward, you take a personalized wine test to create a tailor-made wine profile. The results of this test will inform Firstleaf's first wine recommendations. 
Following this test, you'll make your intro order based on recommendations. This baseline order is a bottle of six. If the proposals include a bottle of wine you don't like, swap with another from their inventory.
You'll get your first welcome box, which offers 6 different wines, within 3 days. The first trial is always the least rated experience. This doesn't mean the first recommendation is inaccurate. Firstleaf's algorithm improves at offering you personalized wines monthly. 
The improved customization stems from your ratings. After trying the wines in your trial box, you have to rate each one honestly. The rating process takes only a few minutes; it's either a thumbs up or a thumbs down. 
Like I said earlier, Firstleaf takes a cue from these ratings to curate a suitable wine. Frankly, the first box might not blow your mind; the second, is a slight improvement from the first. 
But the satisfaction bar keeps rising until you start getting stunning wine recommendations in future shipments.
Additionally, Firstleaf offers additional services different from the monthly subscription. If you prefer to shop for your wines, then you've got that option. 
An assortment of wines is available. Plus, you may also add extra wines to your subscription.
Your First Order: The Wine Preference Quiz
The wine preference quiz is an essential process while registering. 
Most of the questions are intuitive and geared toward recommending a perfect wine for you. So, you should expect onboarding questions like:
Your specific wine or wines preference
Your wine taste (i.e., sweet or unsweet wine)
Your preferred varietals (i.e., lovely reds, sweet rieslings, etc.)
Your level of expertise with wine
You will get more interesting questions, and the process isn't tiring. Finally, Firstleaf will send you a mail containing your quiz results. Note that you must take note of your wine's delivery date because you need to be present to get the package.
Firstleaf Membership Subscription
Firstleaf wine club operates a monthly subscription. And their wine subscription service involves the following elements:
1. Introduction Shipment
This shipment is the first order you receive immediately after taking the quiz.
At this stage, you have a foundational wine profile with this club. The algorithm will build on your reaction to the introductory offer to onboard you into the next step.
2. Club Shipment
This shipment arrives one month after the introductory one.
It is a wine subscription box containing 6 wine recommendations. After receiving your first club shipment, you can stipulate a delivery frequency. For example, it could be two months or three months for future shipments.
How Much Does Firstleaf Subscription Cost?
Firstleaf's services include the famous Firstleaf wine club and an online wine store where you can purchase individual wines. 
Either way, you'd get a shipment from Firstleaf. But the prices for each service vary. 
Let's take a closer look at the cost of each Firstleaf shipment:
Firstleaf Trial Box: Costs $39.95 and free shipping for 6 bottles of wine
Firstleaf Regular Box: $79.99 + $9.95 tax and shipping for 6 personalized bottles of wine
A La Carte Wines: An array of wines ranging from $13 to $43
All Firstleaf members would always get Firstleaf wines at $13, provided they order a minimum of 6 bottles. You can also buy 12 bottles double the regular box, costing $159.95 + free shipping and tax. 
If you are a wine lover, then the Wine club package is a better offer to consider. Buying individual wines is more costly and impractical especially if you frequently host wine parties!
What Are The Benefits Of Firstleaf Wine Club?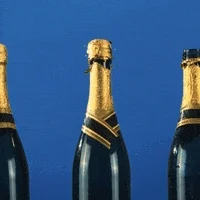 Firstleaf wine club membership carries some benefits similar to other wine clubs like Martha Stewart Wine Club and Plonk Wine Club, to name a few:
1. Flexibility and Customization
Throughout our Firstleaf wine club review, it's glaring that customization is a vital benefit of this wine club. 
But to what extent?
Not only do you get a tailored wine handpicked based on your preference, but you can also swap any of the recommended wines if it doesn't hit the mark. 
But wait, that's not the best part.
The club is customer-centric. 
You can change your wine preferences as often as it changes. In addition, Firstleaf allows flexibility with the shipment frequency. Decide how often you'd love to receive your shipment ranging from 1 month to 3 months intervals. 
Here's my favorite part: you dictate the shipment location depending on your current availability. This feature makes it easy to receive every delivery at a convenient location. 
Like the majority Firstleaf wine club review suggests, it thrives on flexibility.
2. Discounted Price
Every Firstleaf exclusive wine costs $13 for members, 70% off. If you want to explore wines at affordable prices, this is a good deal. 
You can double your order to make 12 wine bottles and get free shipping. Note that this offer covers only Firstleaf wines. Surprisingly, there are no monthly fees required. 
3. On-call Concierge
Firstleaf has standby certified wine insiders to mold your experience to perfection. What they do is offer wine recommendations, discuss wine pairings based on your taste profile and discuss your account generally. 
The concierge team also accepts suggestions for wines you love and ones you wouldn't want in future boxes. 
Guess what?
You get a personal wine expert to aid your selections as a part of your subscription service.
I enjoy this part of their customer service. Because it enhances the whole personalized message Firstleaf preaches. 
4. Customized Selections
One factor that makes Firstleaf thrive is the improvement of each recommendation. For members, it's a rollercoaster of personalized selections. 
I love the fact that each shipment symbolizes a better wine package. From the Firstleaf reviews I've seen, this benefit fascinates most customers. 
5. Referral Reward
Another benefit that drives a broader customer base is referral rewards.
I love that even the referred person gets a share of the reward. Every member has a referral code. 
If you invite a friend to join the club using your referral code, you can get $40 in credit. For instance, if you refer 5 friends, then your rewards amount to $200 credit. Your friend will also receive a $40 deduction on the initial order.
6. Satisfaction Guarantee
It's reassuring to learn that you'll get your money back if the service fails you. 
So, if you find the wine recommendations less thrilling, you may pick a new bottle at the same value for your next shipment.
7. Exclusive Events and Offers
Members enjoy special offers or invitations to wine tasting events. Such events expose you to more wine adventures. 
---
Firstleaf Wine Review: My Opinion
Firstleaf club is a subsidiary of Penrose Hill, a renowned winery. So, as expected, Firstleaf primarily sells wines manufactured by its parent company.
These wines are tagged Firstleaf exclusives in the online store.
Undoubtedly, their wines are quality wines. They often have different tastes, but similar ones project unique subtle differences. Besides, they offer great wines without restricting the taste profiles their inventory can cater for. 
They do well in matching your favorite wines to their inventory. Plus, you still manage to get an award-winning wine suggestion.
Firstleaf Wine Club Pros
On-call concierge team to aid wine selection and clarify your doubts about wine pairings
Extensive wine portfolio consisting of over 200 award-winning wines
Dynamic wine selection helps you discover new wine bottles 
The shipment box package includes tasting notes 
Offers detailed information or review about each wine
Firstleaf wine school educates subscribers on everything about wines
100% satisfaction guarantee 
Fully customizable 
Firstleaf Wine Club Cons
State regulations limits Firstleaf shipment to 44 states only
The rating system doesn't allow detailed feedback to aid in faster improvement 
---
Watch This!
This video expounds on wine club hunting. Enjoy!
---
Alternative Wine Clubs To Explore
There are other wine clubs to satisfy your cravings for delicious wines - locally or internationally produced. These are the following:
Winc Wine Subscription
Winc wine club boasts an easy and enjoyable wine experience. Its wine portfolio consists of Californian wine— probably because it's California-based. 
The range of wines Winc Wine has available to its wine subscribers is a far cry from Firstleaf's.
Firstleaf focuses on personalized customer-centric experiences from tasting international and local wines. Winc Wine, on the other hand, is broader in its wine selections.
If you love Californian wines and prefer a direct, simple, and exciting wine experience, Winc wine club is an excellent choice. In contrast, Firstleaf caters to wine lovers willing to experience international and local wines without breaking the bank. 
Vinebox Wine Club
With a by-the-glass wine-tasting experience, Vinebox rewards its subscribers with diverse wines. This club's priority is to expose its members to as many wines as possible—no personalized wine recommendations. Hence, its purpose is different from Firstleaf's. 
If you enjoy tasting wines from all over the world, the Vinebox wine club is the best fit.
Nakedwine Club
From the terrific wine varieties consisting of red, sparkling, and white wine to a rare opportunity to invest in independent winemakers, the Nakedwine club is unique. 
This wine club approached the wine club concept from an unusual standpoint. Nakedwine has an angel's deal program, which allows you to contribute some money monthly. Donations go to support independent winemakers whose wines make up a part of Nakedwine's catalog. 
Also, subscribers can also buy individual wine bottles. And Angel Deal subscribers get a bottle of wine at the end of each month. 
Overall, Nakedwine Club suits wine enthusiasts willing to support independent winemakers.
Taste Test: If you like to level up your wine subscription, then you could try this one out. Proceed to our article we prepared specifically for you and your fellow newbie wine drinkers -- Vinesse Wine Review.
---
Frequently Asked Questions
Are Firstleaf wines any good?
Yes, Firstleaf delivers on its promise to recommend only quality wines. Their skilled wine experts sample over 10 000 wines yearly to ensure this. They add only the great wines, about 2%, to their wine portfolio. Moreover, they source wines from international and local wineries. And from online Firstleaf reviews, users say the club is worthy.
Can you cancel Firstleaf at any time?
Yes, this wine club prides itself on flexibility. Hence, you can cancel your subscription anytime, at no cost. Just log in to your account and select the cancel subscription option. You can consult customer care if the process seems confusing; they'll walk you through the process.
Can I give Firstleaf wine club as a gift?
Yes, you can gift someone a Firstleaf gift card. This card is available at Firstleaf.com which is the official website. The gift card available for purchase ranges from $20 to $200. You can send this card out via mail.
What kind of wines does Firstleaf offer? 
Firstleaf's wine subscription exposes you to the massive array of grapes and regions within Firstleaf Exclusives. However, the online store inventory only lists Cabernet Sauvignon, Sauvignon Blanc wines, and others.
While any wine drinker enjoys these classics, a more exploratory wine enthusiast may want to explore more. That's where the membership status reflects. Subscribers can access all-time favorites like Pinot Noir, Merlot, diverse Spanish red wine, and white wine like Malvasia Bianca.
---
Conclusion
Is Firstleaf a chill waterhole for wine aficionados? Do I think Firstleaf wine club is worth the subscription? My answer to both these questions is: absolutely! Besides from my research, several Fistleaf wine reviews depict the club as critically acclaimed.  And there's the unique algorithm.
Firstleaf specializes in discovering its customer's variety of preferences over time. Not only is it customer-centric, but the Firstleaf wine club's cost is also affordable and services you with top-notch wines. 
Moreover, members have access to perks and benefits. You can access details about Firstleaf wine club membership on the official website. If you love to enjoy wine recommendations that hit all the perfect notes, then Firstleaf is your club.