Last Updated: October 11, 2022
Scanning through the vast Italian wine selection, considering its unknown regions, diverse grape varieties, and unique characteristics can sometimes be challenging. Not to mention the decrease in Italy's average wine consumption, economic deflation, and wine consumers shifting to crafted beers, making it even harder.
However...
Despite the given circumstances, consumers still crave wines that call Italy home. Wine lovers find that one of the satisfaction of enjoying Italian vino is experiencing the different grape varietals. It only starts to happen once we're past our fledgling wine years and realize how we're stuck with the Merlots or Chianti, and miss exploring other wine options.
As we seek some stateside gems within the Italian borders, there is no way we can miss out on two of the biggest names in their wine industry. Here's the part where the never-ending battle between Barbaresco vs Barolo comes in.
Picking one of these two aristocratic wines is more than just grabbing it from a wine shelf in local stores. It requires understanding geography, personal experience, the ability to match the grapes, regions, and food pairing you like the most. So, keep reading as we take a more adventurous approach to your Italian wine tasting experience.
Main Differences Between Barolo And Barbaresco
The main differences between Barolo and Barbaresco are:
Barolo came from the Southwest of Piedmont, whereas Barbaseco's origin is from Piedmont's Northeastern part.

Barolo has an aging requirement of thirty-eight months minimum after fermentation, whereas Barbaseco only requires a two-year minimum aging time.

Barolo has green herb notes similar to rosemary or sage and minerals, whereas Barbaresco is spicier, with earthy and licorice flavors.
A Closer Look Into The Key Differences Of Italy's Top Two Vinos
Origin
Barolo is a small village and wine production area in the region of Piedmont. While winemaking already had a long history in Italy, this Piedmont wine only started making noise in 1980 when Barolo got its DOCG classification. Louis Oudart re-created Barolo's rich and fruity flavor to the dry version we know nowadays in favor of Count Camillo Benzo's request.
Barbaresco starts having its unique qualities and identity around 1894. Domizio Cavazza started the Winegrowers' Cooperative, allowing local producers to yield wines representing their region. It made its way in international markets in the 1960s, and nowadays, the wine finally stepped out of Barolo's shadow and is accessible for large-quantity retail.
Nebbiolo Grape Variety
Both Barolo and Barseco came from the Nebbiolo grapes, which might have led to common misconceptions that they are the same. Italy's star grape, Nebbiolo, is Burgundy's Pinot Noir and Cabernet's Napa Valley. It is known for its thick skin, buds early, and ripens late.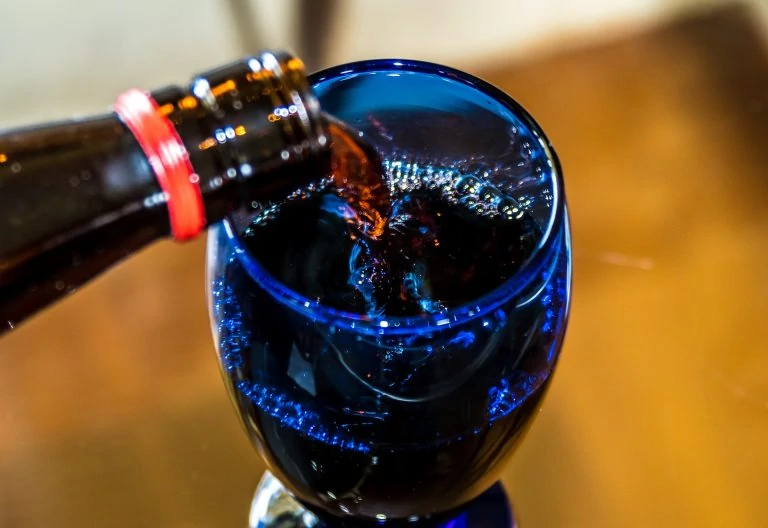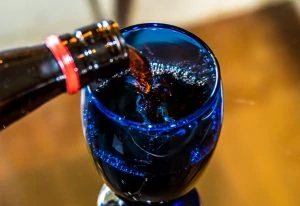 Nebbiolo is Piedmont's oldest grape variety and one that is also quite difficult to grow. It usually takes a while to ripen fully and requires specific conditions to achieve excellent results. This grape variety needs a calcareous soil, like limestone, prefers hillside locations for maximum exposure, and the right elevation and temperature.
Wine-Producing Regions
Barolo limits its wine production to only eleven communes, with each local representing a unique wine characteristic due to varying soil conditions. Here are the eleven communes that produce Barolo:
Barolo

Castiglione Falletto

Serralunga d'Alba

La Morra

Monforte d'Alba
The first five are the largest zones. It spreads over to other parts, which are the following, with the last two zones having the most in-demand vineyards:
Grinzane Cavour

Diano d'Alba

Cherasco

Roddi

Verduno

Novello
On the contrary, Barbaresco only has four wine-producing regions:
Barbaresco

Neive

Treiso

San Rocco Seno d'Elvio
Piedmont's Climate
Piedmont is the coldest region in Italy, with early spring, cold winters, and steamy days in summer. Several hills and ridges surround Piedmont, where both Barolo and Barbaresco lie, hence, the varying microclimates that have a pivotal impact on Nebbiolo's long growing season. 
On the other hand, the difference between Barolo and Barbaresco is during summertime, where there is significant temperature variation between day and night. Barbaresco is also alongside the Tanaro River, with a slightly lower vineyard altitude. Offering a more optimal growing condition for Nebbiolo, the grapes ripen more quickly in Barbaresco than those in Barolo.
Characteristics
The Nebbiolo grape has the reputation of having intense acid and tannins, fruity flavor, and a floral aroma with hints of truffles, licorice, and tar. However, this grape has a distinct expression in Barolo and Barbaresco. 
Barolo wine has a more complex, richer, and more robust flavor. It's high in acid, alcohol, and tannins; Barolo also benefits so much from a lengthy aging period in bottles. Contrarily, Barbaresco's taste leans more on the lighter and fruitier side. Its fruity flavor is less concentrated and is more suitable for drinking earlier than Barolo.
Barolo And Barbaresco Terroir
Both Barolo and Barbaresco soils are generally calcareous, clay-based, and rich in limestones. Rich limestones also mean higher pH levels. However, there are subtle differences for some of their communes. 
Barolo's DOCG, like Serraluga d'Alba, has less productive soil, while the La Morra commune has calcareous marl soil and tends to produce grapes with a more potent aroma. You will see most of Barolo's vineyards on steep hillsides associated with its continental climate.
Barbaresco DOCG, by contrast, has different soil types and altitudes. Some of the noteworthy vineyards around Neive are Bricco di Neive and Santo Stefano. They have excellent sun exposure and drainage. Barbaresco soil is also softer and has more nutrients than the soil in Barolo.
Aging Requirements And Process
In 1966, the DOC classification first took place, followed by the DOCG recognition in 1980. After the DOCG recognition, they started practicing new techniques like shorter periods of fermentation and cask aging. 
Barolo is befitting for a long aging time because of its elevated acid and tannin levels. It has a total aging requirement of thirty-eight months, eighteen months of which is for barrel-aging. Relatively, the Barolo Riserva needs a five-year minimum before consumption.
On the other hand, Barbaresco has tannins with lower intensity, so it spends lesser time aging in barrels. A standard Barbaresco has an aging time of two years minimum, one of which is for barrel-aging. The Barbaresco Riserva requires a four-year minimum before consumption, one of which should be maturation by wood.
Understanding Italian Wine Labels
Holding on to your Italian wine bottle, you'd probably see some classifications on the label. If you're as clueless just as I once was, here is a quick overview of the appellation system in place:
DOCG or Denominazione di Origine Controllata e Garantita: This appellation highlights the peak of Italian wine quality. They have stringent regulations overseeing authorized grapes and territories, winemaking practices, minimum aging requirements, wine labeling, and the bottling process.
DOC or Denominazione di Origine Controllata: This appellation governs wine regions, grape ripening time, and the winemaking process. It may cover larger territories and regulates a wine's standard quality by ensuring that they pass the government's taste assessment.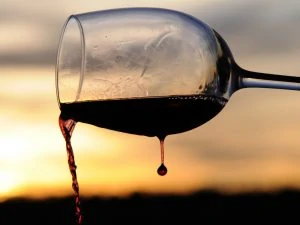 IGT or Indicazione Geografica Tipica: This appellation allows a specific measure of freedom to Italian winemakers. The rule indicates that IGT wines should use grapes from designated regions specified on the label. They, however, do not have to conform to rigorous standards of wine styles.
VdT or Vino da Tavola: This appellation applies to ordinary wines with no designation of origin. It includes table wines with less than the standard quality, uses different grape varieties, and is more ideal for local consumption.
These are the different wine classifications you would see in your wine labels. You may also see it on paper with a serial number covering the cork or wrapped around the bottle's neck for all DOC and DOCG wines. They help you become more familiar with wine quality and where it came from before making the purchase.
Best Food Matches
Nebbiolo is well known for its potent tannins and succulent acidity, while younger wines are more distinct and can leave you with a dry mouthfeel. The pairing rules for both Barolo and Barbaresco slightly differ for each wine, but they also have similarities. 
The subtle difference between the two is that a Barolo wine pairs well with more demanding dishes, while a Barbaresco wine displays more flexibility when pairing it with food. 
However, both wines are known for having age-worthy structures. The best way to decide about excellent matches is simply to taste and choose which ones you like.
Barolo and Barbaresco wines pair well with pork or duck, sausage ragù, mushroom or cheese risotto, roasted hazelnut, and cheeses like robiola and Grana Padano.
Final Thoughts
Trying to make the right choice between two equally fine wines can be confusing at first. But since you already know more about what makes each of your favorite Italian wines unique, you can now try keeping your wine selection simple. Your further knowledge of the aromas and flavors in your glass of Italian wine is part of your overall learning experience. 
Remember that there is more to wine drinking than the fancy display of smelling and swirling. 
Moreover, pleasurable wine drinking is also about appreciating the simplicity of your beverage. There is a unique wine journey for every individual, a personal experience that only you can shape. It explains why understanding your preference is the real deal to your game. 
In conclusion, it is always best to keep an open mind, and try and explore everything you find interesting instead of what others say that you should like. Allow yourself to be more creative as you explore the variety in your wine options. Without a doubt, it remains to be the best way to make smart and convenient choices on your next wine shopping.