Last Updated: October 12, 2022
Getting started in the wine world can be confusing. Making a suitable choice sets the stage for a lifelong appreciation of this exciting drink, which is why the selection process is crucial.
Perhaps...
You chanced upon this article while looking for the ideal white wine for beginners since you're clueless about where or how to begin. White wines have an extensive range of styles.
It's a good thing you have endless ways of getting around the confusion in the universe of white wines. Let's initiate that journey by learning more about some of the finest white wines you can find.
Good White Wines for Beginners
There's an extensive world of wines out there, ranging from stunning sparkling wine, dazzling rosé wines, riveting reds to the vast array of whites.
If you wonder where and how to start your search for good white wines for beginners, this list is the best way to begin:
1. Chardonnay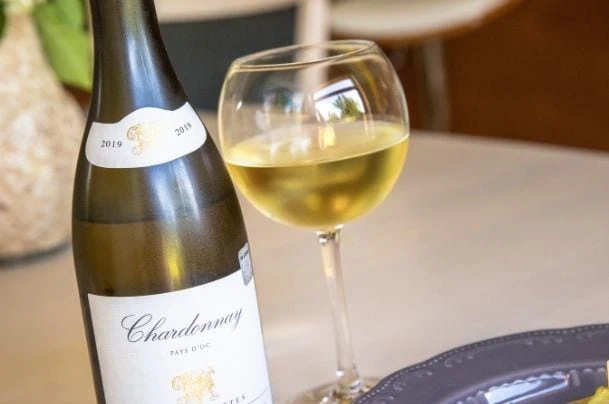 Chardonnay is a highly versatile, widely planted grape in the United States. Planting it in colder regions will yield a crisp, dry wine like Chablis; its intense flavors are notable if the fruit comes from warmer areas.
One grape can produce many different wine styles, depending on what region it came from and its vinification process. Therefore, simply knowing the wine's grape variety does not tell you its taste.
Once made into wine, the first thing you'll probably notice is its buttery texture; even the world-renowned White Burgandy owes its greatness to this grape variety.
Thus, finding a wine lover whose favorite drink is Chardonnay is not surprising; it is also the best white wine for beginners. This dry white wine has a rich flavor profile of citrus and fruits, such as lime, melon, tangerine, and apple.
If a winemaker opts to age it, this vino goes through malolactic fermentation and eventually picks up flavors from an oak barrel. This barrel fermentation explains its wood, chocolate, cloves, or vanilla essences.
Rich, barrel-aged chardonnays make an excellent match for double-cream cheese, buttery dishes, chicken, fish, pasta, and pork. By contrast, an unoaked Chardonnay pairs well with raw oysters, guacamole, grilled pork and salmon, shellfish, and prawns.
2. Pinot Grigio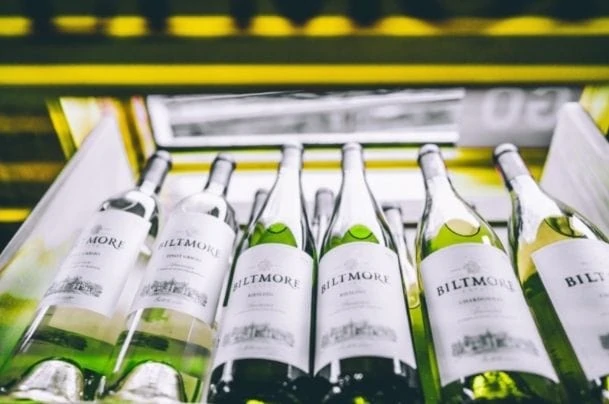 Pinot grigio, a medium-bodied, easy-to-drink white wine, is the Italian version of France's Pinot Gris.
While some producers also manufacture lighter, unoaked styles, the Italian Pinot Grigio typically has a subtle fruit flavor, with light to medium weight. Contrastingly, the Alsace's are riper, flavor-rich wines with spicy notes and rarely full-bodied.
Since its character varies significantly according to the region where it's grown, a new wine drinker can benefit more from the subtlety of its Italian version. This Italian wine may also not be well-suited for long-term aging.
Further, it is a food-friendly wine that matches perfectly with salads, white fish, pork, and chicken dishes. Not to mention, it also has quite a reputation as an everyday white wine for many light appetizers.
3. Sauvignon Blanc
Sauvignon Blanc is a fine white wine for beginners who want to enjoy a burst of fruity flavor in their drink.
It has a distinctive herbal profile, like fresh hay that blends with an aroma reminiscent of a Muscat grape, a juicy lychee flavor. You can readily distinguish this slightly yellow wine from its intense Mirabelle, elderflower, and lemon drop smell.
This white wine with some hints of fresh flowers and yellow melon nuances has a sky-high acidity that balances fat in dishes. New Zealand's Sauvignon Blanc is a dry wine that pairs well with fish, salads, and mildly spiced dishes.
On the other hand, French winemakers blend it with Sémillon for subtle flavors or use oak barrels to achieve a toasty character. Sauv Blanc is a dominant grape in most of the dry white wines in Bordeaux.
4. Riesling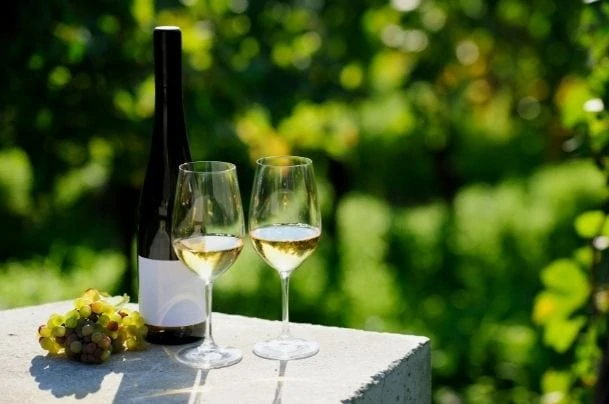 Most vine growers would probably agree that of all the white wine grape varieties, Riesling is the most unique. Depending on the wine region of origin, the fruit can yield a crisp and dry wine or a lush and sweet wine.
Alsace's soil condition and distinct climate are responsible for its stellar whites, such as Riesling and Pinot Gris.
It's also well-suited to German wine regions for its exceptional resistance to cold weather, better than any other grapes. German varietals make sweet white wines with high acidity and match well with many dishes, such as delicate seafood, beef salad, and pork chops.
Despite Washington's warmer conditions than Oregon, wine regions from this area can still yield this fruit and even Pinot Noir. It also thrives well in Napa Valley in the same way that Cabernet Sauvignon does.
In addition to Cabernet Sauvignon and Pinot Noir, Riesling is considered a grape of aristocratic quality and produces long-lasting, expensive wines.
Warm regions yield alcoholic wines with only a slight aroma. In contrast, fragrance rapidly develops on the grape skin in colder areas, resulting in less alcoholic wines. The wine's sweetness made it favorable in any wine-tasting room until White Zinfandel overshadowed it.
Nevertheless, Riesling wine generally has a substantial but not overbearing floral character. This white grape variety produces flavor-balanced wines with low alcohol content, making it one of the most preferred white wines for beginners.
5. Chenin Blanc
Chenin Blanc is an affordable French alternative to Champagne and a predominantly white grape in Napa Valley. Its fruit favors the rich soils in the Loire Valley and produces wines that taste like candied citrus. It's one of the few varietals that can deliver a vast range of styles.
Chenin Blancs can yield exceptionally good dry and off-dry wine, fortified wine, and dessert wine; Canadian vintners can even turn this fruit into ice wine.
Its wines have bright acidity but won't blow the minds of new wine drinkers since it only has medium alcohol and body. Such vino has a fresh and creamy character with a floral aroma. Aside from its typical citrus flavor, you will notice that it also tastes like mushrooms, butter, and nuts.

Locally called "Steen," Chenin Blancs are widely planted grapes in South Africa. Alongside Cabernet Sauvignon, Shiraz, and Sauvignon Blanc, it does exceptionally well in this wine district's climate, making them popular varieties.
This beverage's subtle, light style makes it an indispensable wine at parties, often making excellent apéritifs or a perfect match for salads and light fish dishes. On the other hand, medium-bodied Chenins have ample acidity to counter the rich flavor of creamy dishes.
6. Moscato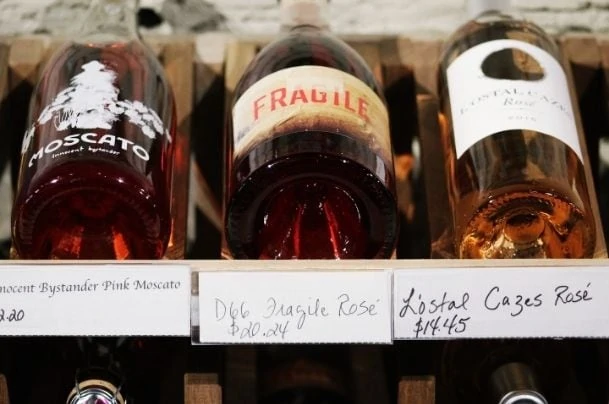 Moscato is the most planted white grape in Piedmont, Italy that can come in green, purple, or pinkish-red colors and has diverse wine styles.
You can have it raisiny, dark, fresh, or fruity, but almost all varieties have distinct sweetness and the smell of flowers. Vintners use this fruit in producing the world-renowned Moscato d'Asti, brandy, and sweet dessert wines.
Its best food pairings are dried or roasted fruits, pastries, dark chocolates, and platters of aged cheddar and blue cheese. Drinking its Pantellerian variety seems like a bite into a ripe, plump golden raisin.
Many wine lovers often mistake Asti for Moscato d'Asti since both come from the same grapes in the same production zone. However, the latter is the sweeter of the two and has a lower alcohol content. Some restaurants in New York even offer D'Asti as dessert wines.
Frequently Asked Questions
What is the most recommended sweet white wine for beginners?
Moscato grapes from Italy are responsible for semi-sparkling Moscato d'Asti. Those who prefer a lighter dessert wine can go for this underrated Moscato d'Asti.
It is also one of the sweetest whites famous among beginners, like German Rieslings. German winemakers retain wine sweetness through the süssreserve or the sweet reserve method.
Such a method requires holding back a portion of grape juice pre-fermentation, chilling, and keeping it fresh until it becomes dry. After that, winemakers combine the unfermented juice with the dry wine, contributing to its natural sweetness.
Watch this video for more facts about German Rieslings:
What is the best-tasting white wine for beginners?
Sauv blanc, Chenin, and Rieslings are some of the best-tasting whites well-suited for beginners. Aside from these drinks' smooth, refreshing taste that makes a good pair with your cheese boards, these wines are famous crowd-pleasers of all time.
What is the best-tasting red wine for beginners?
Merlots have this reputation for delivering a smooth drinking experience. This red wine has a subtle fruity profile that is famous among newbies.
Even the fruit-forward Pinot Noir, the bright acidity of Beaujolais, and the sweetness of Italian Lambrusco are refreshing and lightweight reds for beginners too.
Final Thoughts
Wine tasting takes practice, especially since this beverage can be very complex due to the subtle flavors of each grape variety.
Whites can be confusing if you merely sort by grape variety instead of getting down to individual tastes and understanding how each one compares with another. Sometimes, orange wine can trick you into thinking that it came from different grapes when it is one type of white wine.
Even the best red wine or the best white wine are constantly changing, always evolving, so no two bottles can be entirely identical. Therefore, understanding your preferences and significant discoveries of whites can lead to better and more convenient choices in the future.