Last Updated: October 12, 2022
Fettuccine Alfredo is an Italian-inspired dish made with fettuccine and chicken (or shrimp) tossed in Alfredo Sauce made with butter, cream, and Parmesan cheese. While it looks like a simple dish, Chicken Alfredo is rich with complex flavors. The best wine with Alfredo is dry white wines like Chardonnay and Pinot Grigio, or acidic red wines like Barbera and Pinot Noir.
Alfredo sauce is creamy and fatty, and pairing it with a good red or white wine that cuts through the richness so you can taste the chicken and pasta, is recommended.
Best Wine for Fettuccine Alfredo - Top Picks
1. Barbera d'Asti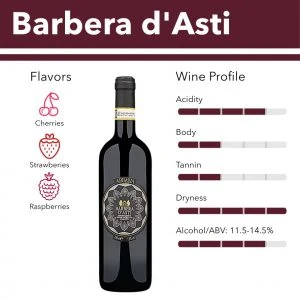 If you believe in matching food and wine to their regions, then Barbera d'Asti is an excellent choice. It is an Italian red wine and comes in various styles, ranging from fruity flavors to earthy notes. 
Barbera is high in acidity, making it the perfect red wine to pair with rich Parmesan cheese Alfredo sauce, while the fruity flavor offers a refreshing contrast on the palate.
The Barbera grape grows in the Piedmont region of Italy and is the third most planted grape in the country. 
While this red wine goes well with pasta dishes like Chicken Alfredo, the oaky notes of tobacco, oak, chocolate, and coffee may not be appealing to some wine drinkers. So, you may want something that balances the fruity and earthy notes, like Pico Maccario Barbera d'Asti Lavignone. 
2. Orvieto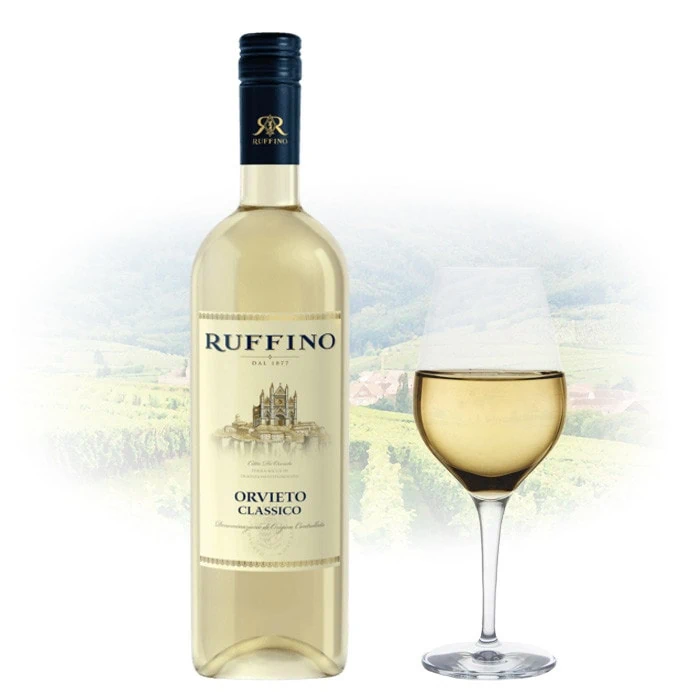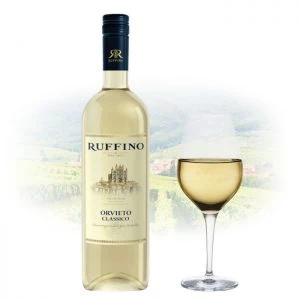 Orvieto is a crisp, dry white Italian wine composed of Grechetto and Trebbiano grapes plus a blend of Malvasia, Verdello, Drupeggio, and Canaiolo Bianco grapes. The traditional Orvieto wines contain a large concentration of Grechetto, which adds fruitiness and body to the wine. 
However, it is a tricky wine to pair well with Chicken Alfredo because it is blended, and winemakers use different grape ratios to make this white wine. While it has various taste profiles depending on the style, this white wine goes well with most Italian dishes. 
Orvieto Classico is the traditional Italian style of this wine made under the Orvieto DOC of Umbria in central Italy. 
Under the DOC production rules, an Orvieto Classico Blanco should have at least 60 percent Grechetto and Trebbiano grapes. The Orvieto Superiore style is richer in flavor and has a higher alcohol content than the Classico. 
While the wines can vary in sweetness, the typical taste profile features tropical fruits like peach, pear, green apple, and citrus fruit notes. These fruity flavors help balance the Alfredo sauce. 
The almond and hazelnut notes complement the pasta and chicken flavors to make Orvieto the perfect accompaniment to this dish. Some of our favorite wine pairings include Ruffino Orvieto Classico and Bigi Orvieto Classico. 
3. Chardonnay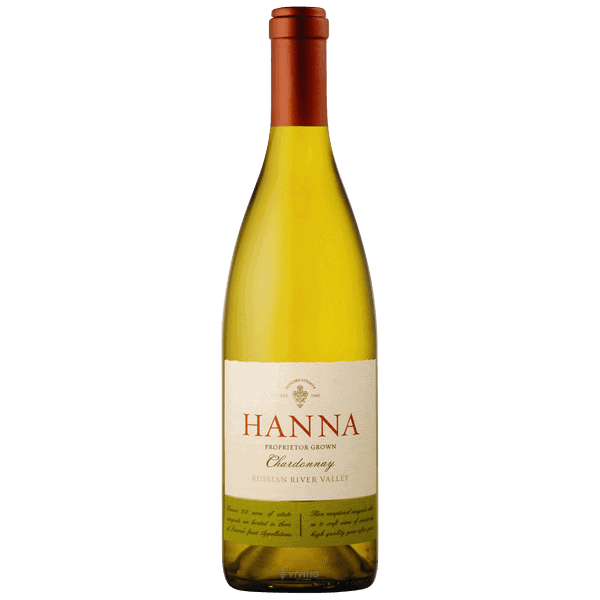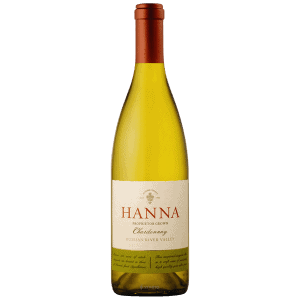 Chardonnay is a well-known crisp white wine made in a variety of styles. The wine is typically full-bodied with medium acidity, and the primary flavors include apple, pineapple, vanilla, and butter. 
Brands like Hanna's Chardonnay make an excellent wine pairing with Chicken Alfredo as the buttery secondary flavors blend well with the creamy pasta sauce. The crisp tropical and citrus fruits cut through the sauce and clean your palate for the next bite.  
High-quality Chardonnay-based wines from California are rich and full-bodied with oak-aged flavors of vanilla, butter, and baking spices. 
However, terroir and the process of oak aging easily influence the taste profile of Chardonnay. If you pick a style that is too oaky, it can overwhelm the dish. Unoaked Chardonnays are more balanced and fruit-forward, with notes of citrus fruits, tropical fruits, and berries. 
4. Pinot Grigio
Pinot Grigio is a white grape variety and is the second most popular white wine in America. Pinot Grigio and Pinot Gris wines come from the same grape but are made in different styles.
It is a dry, light-bodied white wine with low alcohol content and low tannins. The taste notes range from melon to green apple, with honey, almond, minerals, and subtle hints of tropical and citrus fruits. 
The characteristics of this wine depend on the region it is grown, the harvest period, and the style. 
Italian Pinot Grigio is typically fresher and more acidic from early harvesting and the wine goes well with Chicken Alfredo. American Pinot Grigio is more fruit-forward with a medium-bodied texture as they harvest late.
On the other hand, the French Alsace Pinot Gris wine is full-bodied with a floral finish that also goes well with Chicken Alfredo. The Italian Pinot Bianco is another excellent recommendation as it has a nutty flavor with a crisp bite. However, Pinot Bianco white wine is uncommon in the North American market.
While Pinot Grigio does not complement any of the flavors in Chicken Alfredo with buttery notes, it is acidic. It reduces the fatty cream sauce and brings out the grilled chicken flavors. Some affordable recommendations for this wine include Ruffino Lumina and Ecco Domani Pinot Grigio. 
5. Pinot Noir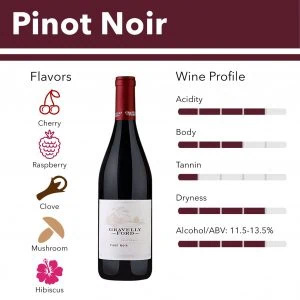 Pinot Noir is a high-quality red wine that originates from France. It is typically dry, light to medium-bodied with bright acidity, low tannin, and alcohol content of between 12% - 15%. 
Pinot Noir is a difficult vine to grow, making it one of the most expensive red wines on the market. However, there are various affordable producer styles available.
The French Pinot Noir has complex flavors that include cherry, mushroom, potting soil, and floral notes. The California brands like the Meiomi and Belle Glos Pinot Noirs feature cherry, raspberry, vanilla, Darjeeling tea, and allspice. 
The acidic characteristic of this red wine goes with the Chicken Alfredo sauce, as the mushroom and earthy flavors complement the chicken and pasta. 
Taste Test: Do you have a taste for prime ribs and wine? Read our article and tell us what you think -- Best Wine With Prime Rib.
---
Watch This!
---
Frequently Asked Questions
What is Alfredo Sauce?
Alfredo is a creamy white pasta sauce made with butter, Parmesan cheese, and heavy cream. The sauce is an excellent coating for Chicken Alfredo, noodles, or vegetables. Alfredo is a rich sauce with high-fat content, so it calls for having it with a dry wine to balance out the flavors.
What wine goes with Alfredo pasta sauce? 
Chardonnay is one of our favorites to pair with Chicken Alfredo, as the buttery flavors of this white wine go well with the creamy Alfredo sauce. Dry white such as Orvieto, Pinot Grigio, Sauvignon Blanc, and Pinot Blanco also go well with this dish. If you prefer red wines, then Barbera and Pinot Noir red wines are excellent recommendations for Chicken Alfredo. 
What is dry wine?
Dry wine is a wine with little to no residual sugar so it is not sweet. A common misconception is that dry wines leave your mouth dry. In reality, the dry mouth sensation is caused by tannins in the wine and not its texture. Dry, acidic wines go well with fatty and creamy meals like Chicken Alfredo as they balance out the fat to enhance the flavors. 
---
Conclusion
Alfredo is a classic Italian dish featuring pasta with chicken laden with a creamy pasta sauce. Wine helps to reduce the richness of the sauce, letting you enjoy the other flavors of the chicken and pasta. For this, you need a dry wine that will quickly dissolve the rich sauce. 
Chardonnay is one of the best for Alfredo because it has a buttery flavor that matches the Alfredo sauce perfectly. We recommend the Italian white wines Orvieto, Pinot Grigio, and Barbera d'Asti red wine. If budget is not an issue, Pinot Noir is a great choice. The complex flavor of this wine goes well with Chicken Alfredo.