Last Updated: October 12, 2022
Hearty and delicious, cassoulet is a classic dish from France. The star of the dish is slow-cooked beans that absorb the complex flavors of meats added to the recipe. It is aromatic and mouthwatering on its own but will become even more delectable with the right wine pairings. 
But…
With too many wines available, what goes well with cassoulet? Should you go for a crisp white or a fresh red? Read on as we explore some of the top options for cassoulet wine pairing. 
What Is Cassoulet? 
Before anything else, let's first talk about what exactly a cassoulet is. It is one of the most cherished and iconic dishes from Southern France. Originally, it was considered food for peasants using only ingredients based on availability. The latter is also the reason why there are variations from one region to another.
Aside from white beans, this rich-flavored dish also uses duck confit as a main ingredient. Chicken thighs can also be used if a duck is unavailable. It is even made more delicious with the addition of different kinds of meat, including pork sausage, garlic sausage, salt pork, bacon, or pork shoulder. Garlic, onions, and parsley are also added. The ingredients are cooked in a Dutch oven (such as Le Creuset) or any earthenware casserole. 
The method of preparation requires slow cooking, which allows it to fully absorb the layers of the ingredients in the dish. Preparation and cooking time can take up to four days. Once it is ready, you will love its complexity, which is best enjoyed with good wine. 
Our Favorites For Cassoulet Wine Pairing 
1. Minervois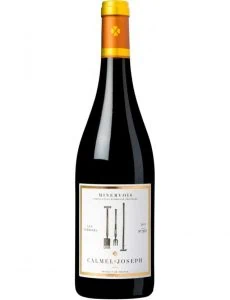 If you are looking for the perfect Languedoc wine that you can enjoy with a cassoulet, it is hard to go wrong with Minervois. The varieties of grapes in this wine are Mourvèdre, Syrah, Grenache Noir, and Carignan. 
From the Mediterranean climate to the diverse soils, different factors contribute to the complexity of this wine. 
While many of the Minervois vinos focuses on quantity over quality, if you know where to look, you will find ones with exceptional aroma and flavor. 
Ripe and fruity aromas dominate Minervois. You can expect a mix of plum, back berries, and black cherries. 
2. Cahors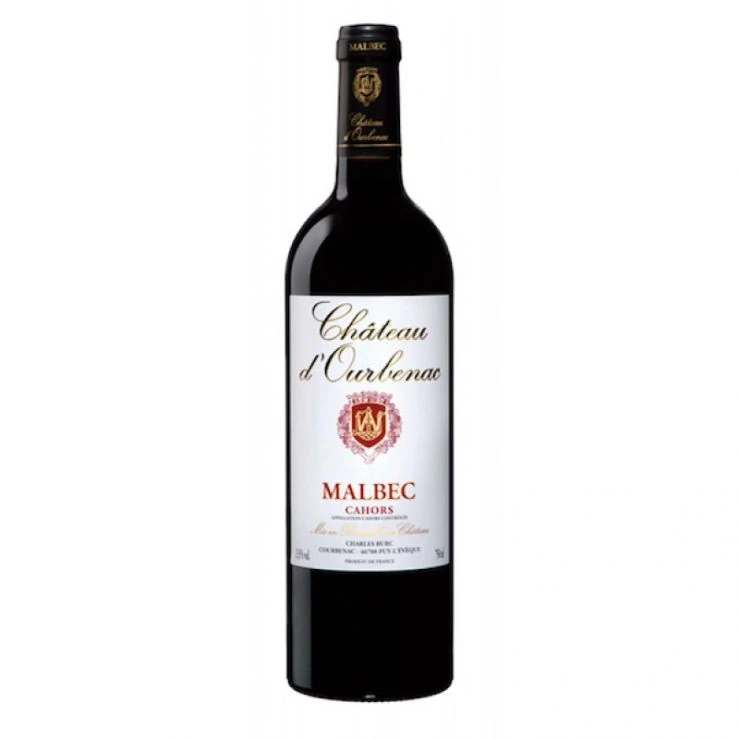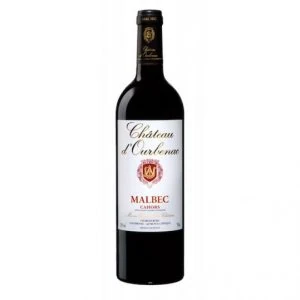 If there is a holy grail wine pairing for cassoulet, it would be Cahors. This French wine has dried herbs, black cherry, chocolate, plum, and tobacco flavors. It has high-tannin and medium-high acidity. This will be a perfect complement for duck fat and other meats that usually go in a cassoulet. 
Cahors is noticeable for their deep red color. They are made mostly of Malbec grapes, although there are also Merlot and Tannat. 
While it is a powerful red wine, it will not overpower the natural flavors of cassoulet. Thanks to enough acidity, it will amplify the dish's herbal, meaty, and earthy tasting notes. 
3. Irouléguy

A wine from southwest France, Irouléguy is a mix of Cabernet Sauvignon, Cabernet Franc, and Tannat. It is herbaceous and leafy, making cassoulet stand out. 
Tannic and fruity reds are the most popular in this wine-growing region. While they are most popular for their reds, they also have whites and roses. 
One thing to note about Irouléguy is that many of them are fruit-forward. Hence, many of them are processed for at least four years, which will make them more approachable, especially for the average drinker. 
4. Bandol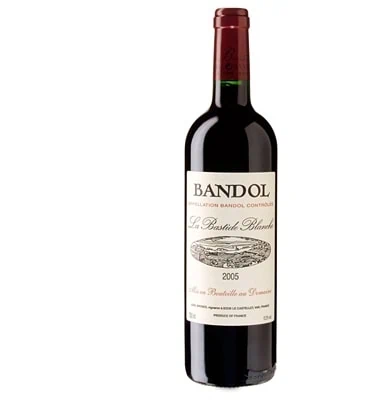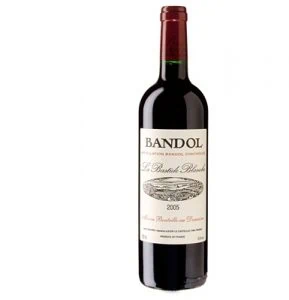 A blend of Cinsault, Grenache, and Mourvèdre, Bandol is a French wine from Provence. Its full body, medium acidity, and high tannin make it a good match for cassoulet. 
Licorice, violet, and black fruits are apparent in the youth of this wine. Meanwhile, as it ages, flavors of cherries, leather, spices, fruits, jam, and truffle are evident. While it will make a great wine for the cellar, you can drink them even in their youth, especially if you can tolerate its high tannins. 
If you are a novice wine drinker, you might want to avoid Bandol. It is powerful on the nose and mouth, which some people might not appreciate. 
5. Côte-Rôtie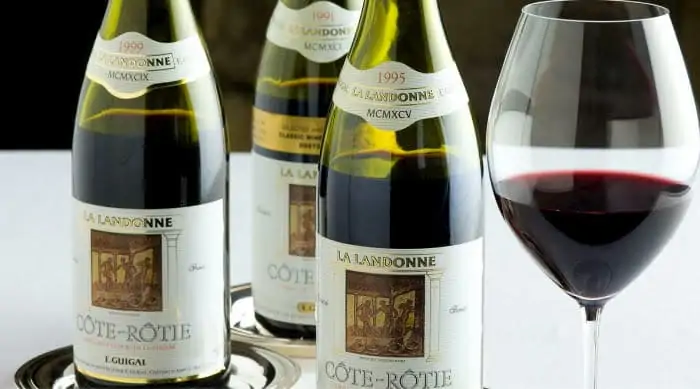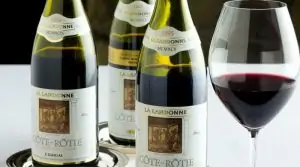 A red wine from Northern Rhone Valley, Côte-Rôtie has a smoky aroma that is reminiscent of bacon. 
Côte-Rôtie means roasted slope. The latter gives a visual representation of the landscape in this wine-growing region.  
If you are buying Côte-Rôtie, take note that it is always red wine. It is made mostly of Syrah. Nonetheless, it can contain up to 20% Viognier, which is a variety of white grapes. 
Typical of Syrah, Côte-Rôtie has meaty, peppery, and fruity characteristics. They have elegant floral notes, which is what sets it apart from Syrah. This aroma will elevate your experience when eating cassoulet. 
6. Madiran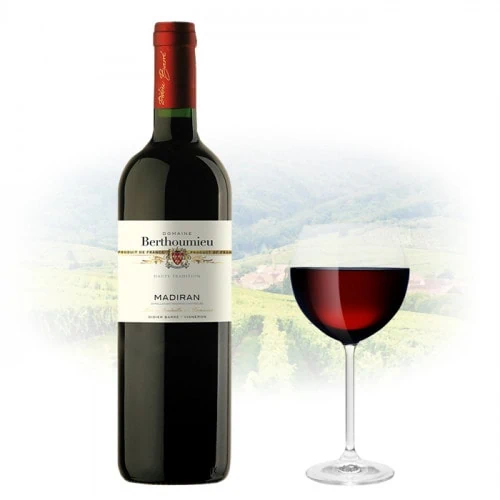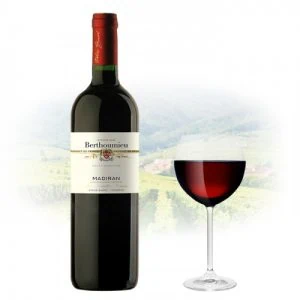 Intense and aromatic, Madiran is another red wine that should be on your radar if you are looking for the perfect bottle to enjoy with cassoulet. Its silky tannins make it a charismatic vino. 
Tannat is the most common grape variety that is used in Madiran. The law requires that such grapes should constitute 60% to 80% of vinos with Madiran appellation. 
The abundant tannin is one of the most common characteristics of Madiran. The biggest challenge for winemakers is to tame their astringency without eliminating other defining characteristics.  
7. Marcillac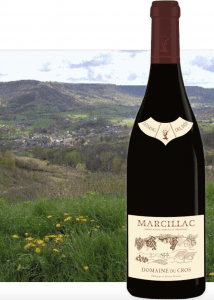 A bright and fruity wine, Marcillac is another choice worth considering for cassoulet wine pairings. It is a French appellation from Aveyron, a region known for its dark reds. 
Rustic, aromatic, and tannic are some of the most common characteristics of Marcillac. It also has a few spicy nuances with aromas of red and black berries. While these wines can be aged, they are best enjoyed when they are young. 
Up to 90% of the grapes used in this vino are Mansois, which is rare. It is unique since no other region in the world uses this kind of grape. 
8. Corbières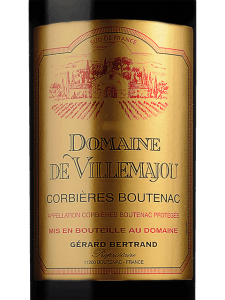 Up to 85% of Corbières are reds, 12% are roses, and 3$ are whites. For cassoulet, it is best to pick red wine. 
These herb-scented wines are made from Carignan, Syrah, Grenache, and Lledoner Pelut. Their reds are known for being rich and spicy. 
In terms of appearance, their reds have a dark shade, with some almost black. If you smell the wine, you will be thinking of blackberries and blackcurrants. Meanwhile, it will taste like thyme, licorice, and black fruit in your mouth.  
Taste Test: After trying this french cuisine with the finest wines mentioned above, how about taste-testing another cuisine with its own set of wine companions? Savor our post here -- Osso Bucco Wine Pairing.
---
Watch This!
---
Frequently Asked Questions 
What kind of wine goes with cassoulet? 
Some of the best wines that you can enjoy with a classic French cassoulet are Minervois, Cahors, Irouléguy, Bandol, Côte-Rôtie, Madiran, Marcillac, and Corbières. The wines from the Languedoc region are the best options, which is also the origin of cassoulet. From their crisp acidity to ample tannin, they have characteristics that will make cassoulet stand out. 
What do you serve with cassoulet? 
Wines are not the only pairings that will make cassoulet more delicious. This slow-cooked dish also goes well with different sides, including French bread, vegetable salad, Lyonnaise potatoes, ratatouille, pan-fried green beans, and spinach souffle. Its flavors are also perfect complements to sweet and tangy desserts, such as French lemon tart and creamy strawberry crepes.  
---
Conclusion
Fine wine is a must-have for a delicious and heavy dish like cassoulet. Since it is from Languedoc, the best pairings are red wines from the same region. They will complement the flavors for a filling meal. White wines will not do as well as red wines. 
Are there others that you would like to add to the list? Let us know what we should try the next time we have a cassoulet!