Last Updated: October 10, 2022
I always love to drink occasionally, especially during holidays where most of us eat a lot of sweet stuff. It makes the perfect opportunity to have those sweet and fortified wines that I love the most.
Maybe you've also heard many discussions about which between Ruby vs. Tawny Port makes the better wine, haven't you?
But…
To make better wine choices, you must have a more profound comprehension of your preferences. Know that the claims we often hear of people not being experienced enough in tasting wines are just a myth. 
While there are people who know more about wine than you, there's no reason to be insecure with your wine tasting abilities. You have a unique palate just like everyone else, and nobody gets to know it better than you do. 
So together, let's find out if you should be picking Tawny or Ruby Port wine, and once you do, you better trust your palate, okay?
Main Differences Between Tawny and Ruby Port
Now, let me tell you the difference between ruby and tawny port:
Ruby Port wine has a deep red color, whereas Tawny Port wine has a rich amber hue.

Ruby Port bursts with fruity, berry flavors, whereas Tawny Port has notes of nut, caramel, and exotic herbs or spices.

Ruby Port's aging time can only take a few years, whereas Tawny Port can age for as long as 20 years.
What Is A Port Wine?
Port wine is a shorter term for Portugal wine. It is a famous delectable dessert wine that is sweet and fortified. The wine has endless versatility, and it has rich flavors that allow you to mix it with cocktails or pair it with desserts easily.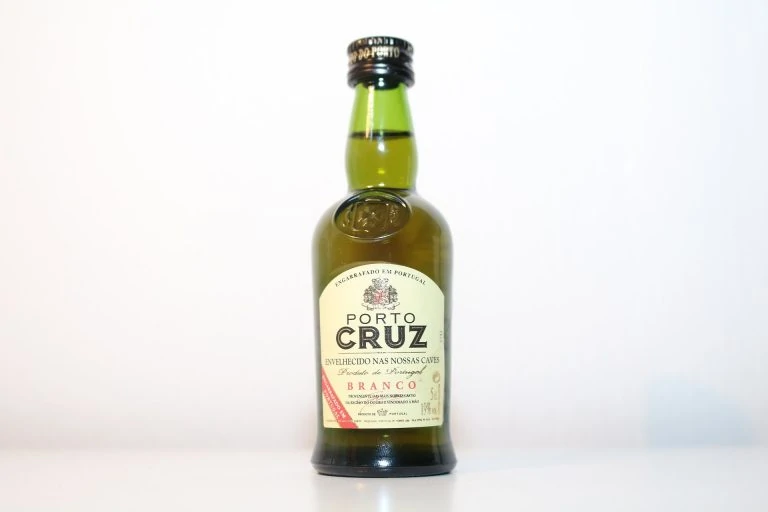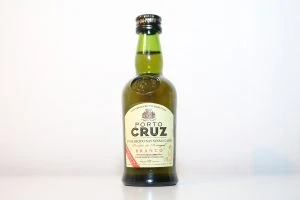 A Port wine boasts of a unique blend of grape varieties originating from Douro Valley, Portugal. There are over 52 varieties, including Touriga Franca, Touriga Nacional, Tinta Roriz, Tinta Barroca, Tinta Cão, and more.
Different Port Wine Types
Learning more about Port wines will allow you to enjoy them more and will give you the best value for your money. Many people confuse Port and Sherry wines but there are distinct differences between the two.
Here are some of the Port Wine types you should know about:
Ruby Port
This port wine is the most affordable one you can get and can stay in good condition for a month-long after you uncork it.
Reserve Ruby Port 
A premium type of Ruby Port that is oak-aged for four to six years. It has to gain the approval of the IVDP's tasting panel, Câmara de Provadores before you can consider it a "Reserve."
Tawny Port
This wine started as Ruby Port since they came from the same grape. It is oak-aged in barrels, which explain the lighter color with tones of brown and amber. 
Reserve Tony Port 
A blend of vintage wines aged five to seven years old with flavors depending on the winemaking processes but mostly has an intense dried fruit aroma.
Crusted
A blend of two to three vintage Ports and oak-aged for four years in cask and three more years in bottle. It usually a decade-long for the crust to develop in the bottle.
Late Bottled Vintage (LBV)
Oak-aged in casks for four to six years, the LBV is more intense than Ruby and a lot sweeter.
Single-Quinta Port (SQVP)
The SQVP is a vintage coming from a single vineyard.
Colheita 
A Tawny Port wine from a single vintage that is oak-aged for many years. As it ages, it starts to have a fresher and fruitier aroma.
Rosé
This Port wine is the most recent variation, and unfortunately, it did not make it big despite all marketing efforts. It is a fresh, smooth, and versatile Porto wine with an ashen pink shade and berry and caramel flavor.
White Port
It came from white grapes, and you will often see this wine in different styles due to their varying aging time and sugar content. The unique combination of tonic water and White Port is famous during cocktails in Portugal.
Reserve White Port
A White Port that is bottled while still young and oak-aged for seven years.
Port Production
Port wines came from traditional grape varieties native to Douro Valley. They are grown, hand-harvested, pressed, and fermented with yeast. They use the autovinification process in making these wines since the 1960s, where they crush the grapes in large stainless steel tanks or the Lagares.
Some winemakers also use the traditional method to interrupt the fermentation by adding aguardiente or fiery water. Although costly and tedious, the treading process is also essential in making Port wines. The winemakers dilute grape skins before punching them down into the wine's surface to produce Port wines with intense flavors and balance.
They will then start the fortification process, adding a distilled spirit like brandy or cognac to the young wine once it reaches at least seven percent. The oak-aging process comes next before they bring the wines from Douro valley to the coast for tasting.
Best Food Matches
Port wines have extreme versatility in food pairing since they came from a wide range of grape varieties. It matches well with bold dishes and the following:
Roasted meats

Aged cheeses

Soft cheeses such as brie

Desserts such as fruit pies, dark chocolate truffles, pecan pies, and crème brûlée

Olives and charcuterie
Taking A Closer Look At Tawny Port Wines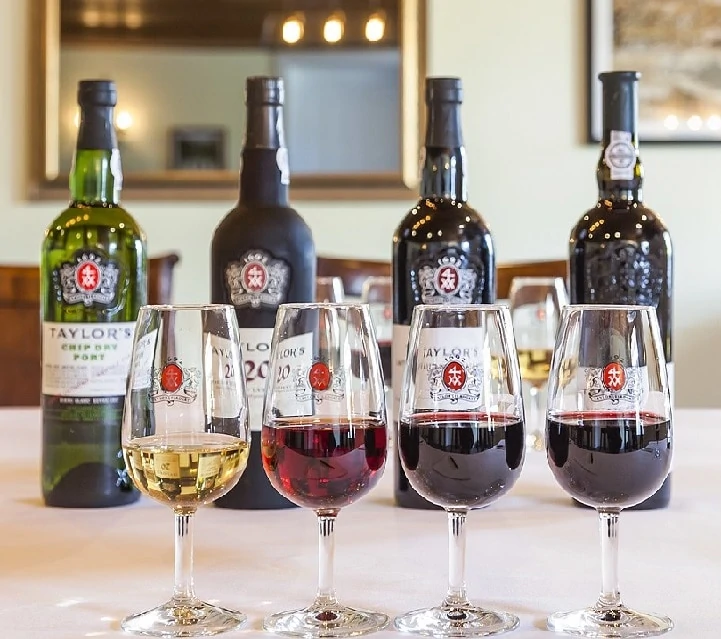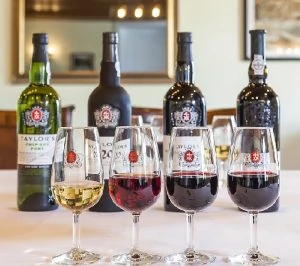 If someone is looking for a dessert substitute, the Tawny Port will most likely be a top recommendation. It is famous as an aperitif with a large following in France. You can identify vintage from the non-vintage Tawny Ports because they come bottled with an age indication. They are aged in wood and comes ready to drink. 
Taste And Appearance
Due to years of oak aging, the wine has this hue of deep amber with caramel and roasted nut flavors. It is sweet and commonly served with main courses. Generally, it is rich and slightly sweet.
Tawny And Aging
Tawny is a delicate blend of wines from a different number of years. Some are oak-aged for at least three years, some for seven years, and others ranging from 10 to 40 years.
10-Year-Old 
A blend of vintage wines with vibrant, fruity flavors.
20-Year-Old 
Fresh, delicate, and with varying colors depending on the house style.
30 and 40-Year-Old
30-year-old's comes in a hue of orange to pale mahogany with notes close to a raisin or roasted coffee. Contrarily, the 40-year-old's hue comes in amber to deep mahogany with notes of freshly roasted coffee and toasted almonds.
Taking A Closer Look At Ruby Port Wines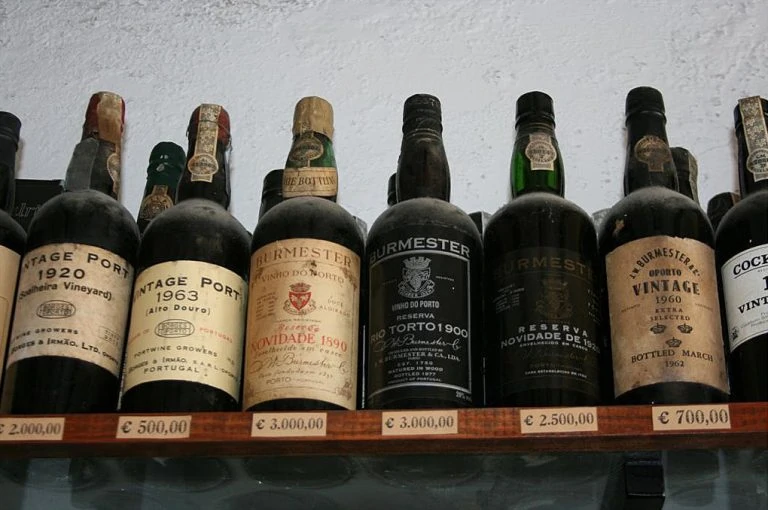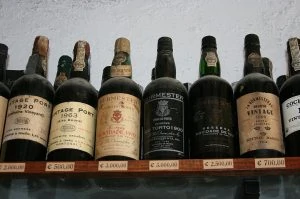 Ruby Port is a fresh fruity blend of vintages matured for two to three years maximum before being bottled. There are premium Ruby Ports aged in wood, and there are some aged in cement or stainless steel tanks to maintain their fruitiness and color. 
It is one of the best-selling Port types that is usually more affordable except for those with Reserve or Special Reserve in the label. Ruby Port is best for beginners in Port wine-drinking because its flavor is less complicated than the others.
Taste And Appearance
It has a deep ruby color, which explains the name's origin. It has fruity aromas and less intense tannins, which is why it is an excellent drink to have on a cold day with probably a slice of cheese.
Ruby And Aging
This variety is customarily aged for several years in bottles and then aged in cellars before it's opened. Aging can also affect the wine's flavor so that it is more detectable, and it intensifies as it ages.
A Ruby Port can either be one of the following:
Ruby 
The youngest of the three and aged for three years maximum. It is best to drink it while it's young.
Late Bottled Vintage (LBV)
You can enjoy this drink without the requirement of a long aging period.
Vintage
Yielded using high-quality grapes from a single year and aged well to develop more complex flavors.
Frequently Asked Questions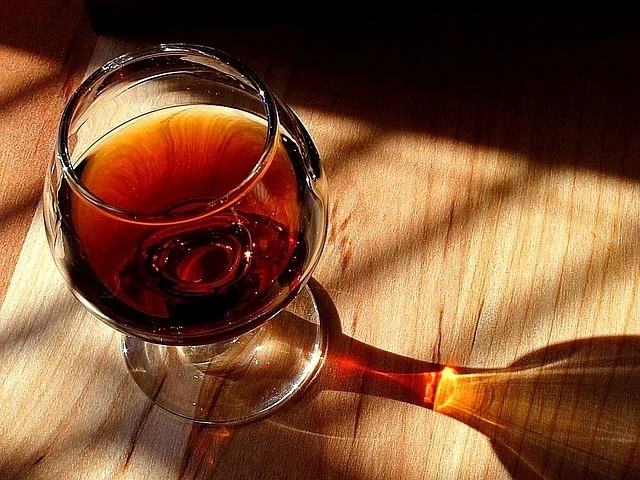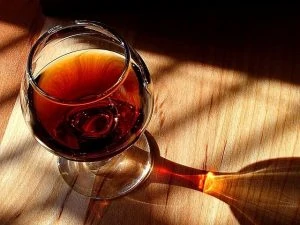 Identifying Key Differences Between Ruby And Tawny Port
Can I substitute Tawny Port for Ruby Port?
If you intend to use either of these wines in a recipe, it is worth noting that while both are rich-tasting wines, a Tawny Port's flavor tends to get lost in cooking. Contrarily, a Tawny Port is excellent for poultry and fish meals, while Ruby Port is excellent for some poultry and red meat dishes.
Is Vintage a Port Ruby or Tawny?
Vintage is a Port wine style from a single year of harvest and a single vineyard. If a wine can be good enough for vintage, then the winemakers will then submit samples for IVDP's approval. The house decides and classifies if it's vintage, and eventually, you will see the year in bottle labels. Diversely, Tawny and Ruby Port wines can be aged to bring out the most of their flavors and characters.
Which is Better -- Tawny or Ruby Port?
Both wines have rich flavors because they came from a unique blend of grape varieties, enhancing their flavors.
Key Takeaways
If you are a wine lover exploring the different dimensions of Port wines, you'd realize by this time that there is no simple definition to this famous wine. All of its styles are unique, and the best way to choose one of them will always be to do your experimentation and wine tasting.
May this article, together with your palate and vinous knowledge, serve as a helpful guide in making wine selection more convenient and enjoyable for you.