Last Updated: October 12, 2022
Apothic Red is a bold and delicious red wine made by blending Zinfandel, Syrah/ Shiraz, Merlot, and Cabernet Sauvignon grapes. What exactly is it, though?
It is a dry red wine sweetened with residual sugar and features layers of dark red fruit with hints of vanilla and mocha in its taste profile.
While California offers many red blended wines, the Apothic Red is a unique and exciting blend to consider. Discover more about this wine from my Apothic red reviews below.  
What Kind of Wine Is Apothic Red?
California is renowned for producing high-quality red blends inspired by the well-known French and Rhône cuvéés, such as the Bordeaux and GSM blends. 
Traditionally, wine grapes were picked and vinified together, a method known as a field blend. 
However, experience over the centuries taught winemakers that blending the grapes after vinifying them in different vats makes a better cuvéé. 
The Apothic Red wine, released in 2010, is an award-winning blend that showcases the winemaker Debbie Juergenson's excellent craftsmanship in blending unique and intriguing wines.  
The wine is an excellent cuvéé comprising 46% Zinfandel, 16% Syrah, 12% Merlot, 11% Cabernet Sauvignon grapes that combine to create a dry but sweet red wine with notes of black cherry, vanilla, and mocha. 
The Apothic Red has a 13.6% alcohol percentage and features 16.4g/L of residual sugar, and each glass of Apothic Red contains 156 calories. It is a favorite grocery store wine for many due to its enjoyable flavor profile and the modest price of $10 - $12. 
E. & J. Gallo is a family-owned enterprise founded in 1933 in Modesto, California, by brothers Ernest and Julio Gallo. The winery is California's biggest wine exporter selling about 80 million cases of wine a year from its various vineyards, including Apothic Wines, in the United States.  
The Apothic name comes from Apotheca, a 13th-century term that refers to the room where a winemaker blends and stores their wine. 
The Apothic Red is the first wine from this winery, and it currently produces five other varieties that include:
Apothic Crush is a decadent limited-release red blend made with Petite Syrah, Pinot Noir, Teroldego, and Zinfandel grapes. The wine features notes of raspberries, cherries, caramel, rhubarb, and milk chocolate. 
Apothic Dark is a limited-release dry red wine with a distinctly dark purple color. It uses Shiraz, Zinfandel, Cabernet Sauvignon, Merlot, Teroldego, Petit Verdot, and Tannat grape varieties. It features dark berry flavors combined with notes of chocolate and coffee. 
The Apothic White uses Chardonnay, Riesling, and Moscato grapes to create a light and sweet wine. It features pear, peach, honey, pineapple, and vanilla notes. 
Apothic Brew is infused with cold-brewed coffee and primarily uses Petite Syrah, Teroldego, Cabernet Sauvignon, and Zinfandel grapes. It has notes of coffee, red fruit, and toasted oak in its taste profile. 
Apothic Inferno is a full-bodied and richly flavored red wine with dominant whiskey notes such as maple, red fruits, spice, caramel, cedar, and black tea. 
One thing that sets the Apothic wines apart from other wines at the same price point is their intriguing taste profile. 
The Apothic website is also a fun experience with an exciting online cellar where you can explore their wine collection. 
It also gives the wine drinker some cocktail ideas and entertainment with palm reading and music. I recommend visiting the site after going through this Apothic red wine review.
---
Apothic Red Tasting Notes
The grape combination of the Apothic Red makes it a great sipper, alone or with accompaniments. The Zinfandel grape brings red fruit and spice notes, while the Syrah adds currants and berries.  
The wine also derives its color from the dark skin of the Shiraz grape and its body and finish from the Cabernet Sauvignon grape. The Merlot grape provides a smooth and delicate finish.
It is a full-bodied wine that is dark-colored in the glass and has slow-falling fat legs when poured. The nose is equally pleasant with notes of alcohol, jammy fruits, and licorice.  
The Apothic Red winemaker's blend review on the Apothic website highlights intense flavors of rhubarb and black cherry in the taste profile. Also, many people have noted vanilla and chocolate notes as well.
The wine is refined in French oak barrels for three years, providing the oak taste notes in the finish, alongside chocolate and mocha. It has a long finish with a slight tinge of astringency and mild tannins on the palate.
Taste Test: There are a variety of red wines on the market but none top the list than this liquor from a popular personality! Read our article and tell us what you think of this concoction -- Snoop Dogg Wine Review.
---
Watch This!
---
Apothic Red Review Food Pairing
Generally, the Apothic Red is well-loved by people who enjoy sweet red wines. It is a rich wine that is quite delicious, making it a good choice for cocktails, guest meals, or an after-dinner sipper with a sweet dessert. 
The wine goes well with various red meat and savory dishes and foods with earthy spices, such as garlic, basil, and oregano. 

I recommend accompanying the wine with cheeses such as thinly sliced prosciutto, warm brie cheese with baguettes, or cheddar cheese with crackers. Other serving suggestions include nuts and dark chocolate. 
---
Apothic Red Review Alternatives
Yellow Tail Big Bold Red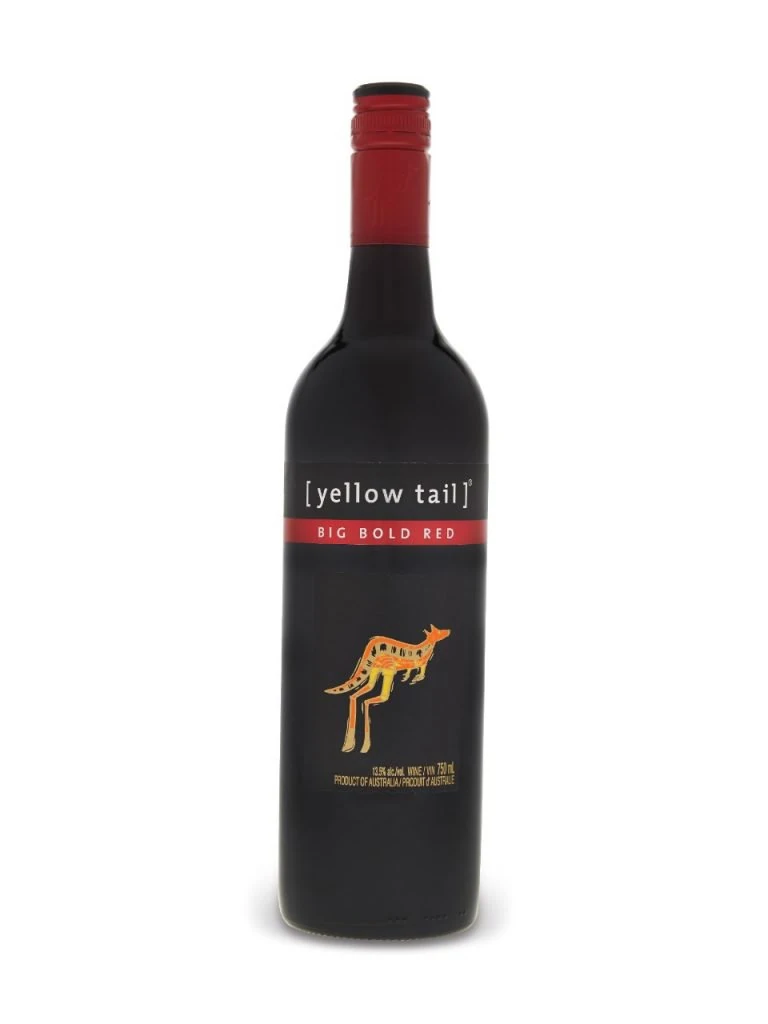 Yellow Tail is an Australian brand that produces several varietals sold in over 60 countries worldwide. The Yellow Tail Big Bold Red is a Cabernet Sauvignon and is one of the best-selling wines from this brand, featuring red fruit flavors such as strawberry and raspberry, plus dark fruits, jam, and plum flavors. It also has vanilla, oak, and chocolate notes, making the overall tasting note sweet. 
Meiomi Red Blend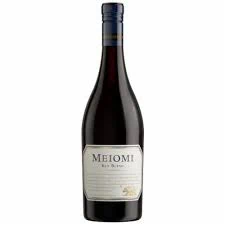 Meiomi is one of California's best-selling wine brands and has just released its first Meiomi Red Blend wine retailing at $22, capitalizing on the success of sweet, dry wines like the Apothic Red. 
The wine combines Shiraz, Zinfandel, Cabernet Sauvignon, and Merlot grapes to offer a deliciously rich and complex taste profile featuring red fruits, cherries, and roast mocha.
---
Apothic Red Pros
Sweet taste profile that balances out the slight astringency
Good quality body, aroma, and finish at a modest price
Flexible food pairing options for any occasion
Apothic Red Cons
Too sweet for dry wine lovers
13.6% ABV may be unsuitable for newbie wine drinkers
The finish leaves a bit of tannin on the palate
---
Frequently Asked Questions
Is Apothic Red wine sweet or dry?
While the Apothic Red is a dry red wine, it is a little sweet and contains 16.4 grams per liter of residual sugar. Residual sugar is the natural grape sugar left in the wine after fermentation takes place, and it varies in levels depending on the type of wine. 
Generally, budget dry wines typically have up to 17g/L of residual sugar, while off-dry wines have between 17-35 grams per liter. In comparison, sweet reds contain about 35 - 120g/L.  
---
Conclusion
To conclude my Apothic Red reviews, I would say that this wine is an excellent choice for anyone who wants an easy-to-drink red wine for entertaining guests. You can purchase it here, and I recommend checking out the Apothic website for some great cocktail and food pairing ideas. 
While it is sweet, maybe too sweet for dry wine lovers, it also has a bit of tannin to help balance the sweetness, allowing it to pair well with cheese and savory dishes.