Last Updated: October 12, 2022
Mussels are a well-liked seafood dish due to their excellent taste and quality. Despite how delicious steamed mussels are on their own, they always make a fantastic feast when paired with wine. It's no surprise that this combo appears in most dinners.
Now, know this…
Although most wines go well with mussels, pairing them with some specific wine brands is key to getting the most out of your seafood cuisine. If you're unsure which brands are best for each mussel dish, you should stay with me to discover some exceptional wines that pair nicely with mussels. 
You can't go wrong with them, and it's a terrific way to impress your guests with your chef skills!
Why Serve Mussels?
Irrespective that there are many kinds of seafood to include in your dinner as a main or side dish, the uniqueness of mussels lies in the fact that they are easy to prepare and inexpensive. Give yourself a couple of minutes, and you can quickly prepare a fresh batch of well-steamed mussels for your additional guests. 
Furthermore, it's a great healthy meal option. Mussels are a good source of vitamins and minerals, including vitamins A and B12, Omega-3 fatty acids, and zinc. So, it's safe to assume that mussels are wonderful for your immune system. Knowing you're getting all these at a little cost is fantastic. 
Mussels are pretty versatile because you can tweak the preparation method to suit your preference. I love steaming my mussels in wine; however, you can decide to substitute using oils or tomato sauce. Another way to prepare a savory mussel dish is to unshell it, deep-fry, and serve it in pasta or salads. 
However, the method you choose to prepare your mussels, you can always make it a crowd-pleaser by pairing it with some excellent wine choices. Thus, let's have a look at some.
10 Best Wines To Serve With Mussels
The preparation method primarily determines what wine to serve with your mussel entrée. Some wine brands go better with certain mussels' recipes than others. Such wines include:
1. Pinot Grigio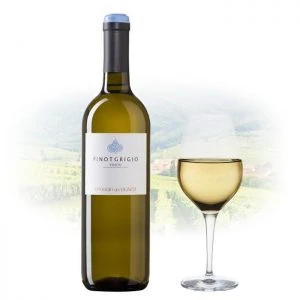 One of the most common white wines you can easily come by is Pinot Grigio. It has a traditional taste and is light and dry. It features tangy citrus flavors that are both energizing and tasty, with notes of pear, green apple, lime, minerals, honeysuckle, and honey.
Most mussel dishes and Grigio go well together. But it's ideal to combine it with mussels topped and baked with garlic and bread crumbs. The crispy dry taste of this highly acidic wine would pair nicely with this recipe. 
Additionally, if you prefer steamed mussels in wine, as I do, Grigio is an excellent choice. 
One top-secret I learned from a chef was always to use the same wine I intend to drink to steam my mussels. 
Ever since I adopted that trick, my mussel-wine pairings have been bliss.
While you might decide to use other wine brands to steam your mussels, if you're a newbie to this recipe, I suggest you start with an Italian Pinot Grigio because it's relatively inexpensive and easy to find in stores. Furthermore, you can be assured it would always come out nice.
2. Sauvignon Blanc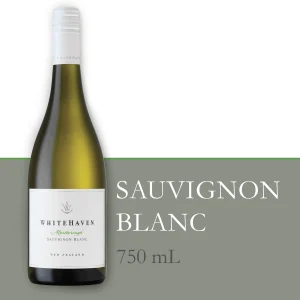 If you prefer acidic, dry, and herbaceous wines, I advise you to get the white wine Sauvignon Blanc.
Lime, green apple, passion fruit, and white peach are just a few fruit flavors in Sauvignon Blanc. And the flavor can range from tangy lime to flowery peach, depending on how ripe the grapes are when the wine is created. New Zealand Sauvignon Blanc is an excellent choice if you're cooking mussels in Thai style–mussels cooked with coconut, lime, and coriander.
Sauvignon Blanc pairs well with light meals like the briny mussel meat because of its high acidity, intensifying the cuisine's flavors. You can also opt for Sancerre, a French fruity Sauvignon Blanc, loved for its gunflint, smoke, and steely flavors, plus hints of peach and gooseberries.
3. Vermentino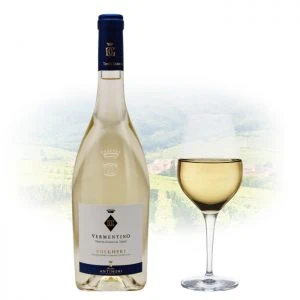 Vermentino is a light-bodied white wine (non-alcoholic) with pear, peach, lime, grapefruit, and crushed gravel flavors. While the fruit flavors invigorate the mild briny flavors of your mussels, the crushed gravel flavors improve the light salty-sea flavor of the fried mussels.
This wine pairs nicely with deep-fried mussels served with salads or pasta. Because it's light-bodied, you don't have to worry about being intoxicated after taking a glass. Thus, it is a great choice for breakfast servings. 
Depending on your preference, you can opt for the zesty or creamy versions of Vermentino. If you desire something to complement the fried flavor of your mussels, then the creamy Vermentino is a better option. On the other hand, the zestier style of Vermentino provides a refreshing contrasting feel to your taste buds.
4. Alsace Riesling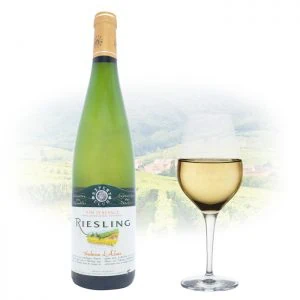 Riesling is undoubtedly one of the best white wines to make the French cuisine Moules marinières. This wine boasts apple, citrus, and peach flavors, making it a good match for such a mussel recipe. It's off-dry, meaning it's moderately sweet. However, some consider Riesling a sweet wine because of its subtle honey notes.
Moules marinière is prepared by steaming mussels in a white wine sauce and, using a fruity wine like Riesling, complements the savory flavors of the mussels. Additionally, serving such a dish with the same wine used in its preparation helps enhance the taste and flavor of the cuisine.
While most Riesling wines are off-dry, Alsace Rieslings are typically made in dry (not sweet) style. 
This version is commonly used, but it all depends on your preference.
5. Muscadet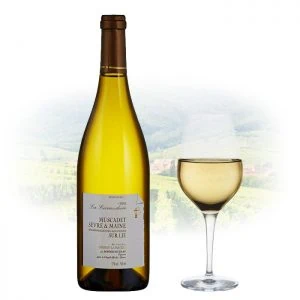 Similar to Riesling, Muscadet works exceptionally well with the Moules marinières cuisine. I absolutely recommend this wine brand as my top choice for this particular recipe.
Originally from the Loire Valley in France, Muscadet is a light-bodied white wine. It boasts lemon, crisp apple, yeast, minerals, and a smidge of sea salt flavors. This wine's sea salt flavors greatly complement the steamed mussels' slight salty taste. This differs from the fruity flavors that contradict yet add a refreshing touch to the meal.
Another recipe that pairs nicely with Muscadet is serving your mussel broth with a slice of French bread or sourdough. While it's easy for the carbohydrate content of the bread to tire you out, a sip of Muscadet can ensure that every bite tastes as fresh as the first.
6. Viognier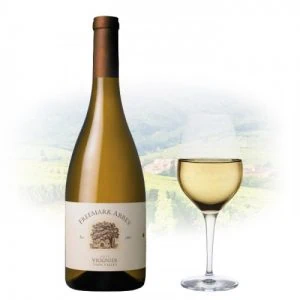 Suppose you have ever heard or tried the relatively less popular creamy curry sauce, Mouclade. In that case, you will agree that Viognier would be an excellent choice for this particular recipe. Just as Moules marinières, Mouclade is made using the freshest mussels; however, in this scenario, the mussels are steamed with a cream sauce with curry. 
Pairing it with a dry white wine like Viognier that boasts brighter notes of tangerine, mango, and honeysuckle to creamier vanilla scents with nutmeg and clove spices is simply fantastic. Furthermore, this full-bodied moderate acidic wine would go nicely with a not too sour or bold recipe like red pasta with mussels.
7. Spanish Rosé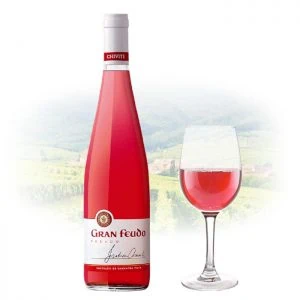 One fantastic recipe I recommend you try if you've never is stuffed mussels (with sausage meat) served alongside a rich tomato sauce. This meal is heavenly, especially when paired with a dry Spanish Rosé. This wine's dry, crispy notes help balance the tomato sauce's slightly acidic flavor.
Like every other Rosé wine, Spanish Rosé boasts red fruit, florals, citrus, and melon as the primary tastes, with a delightful crunchy green flavor like celery or rhubarb at the finish. However, it differs from most rose varieties because of its dry taste. This makes it a better choice for the rich tomato sauce meal. 
Pairing a too-sweet wine with a sweet-sour flavored sauce isn't an ideal food wine pairing.
8. Chablis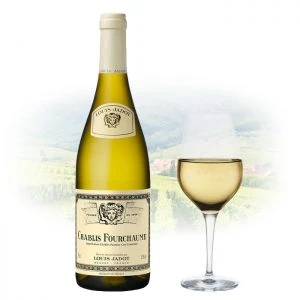 Chablis is an unoaked Chardonnay from France. It's often described as having dry, lean, light-bodied flavors of citrus, pear, minerality, and salt, along with aromas of citrus and white flowers. This highly acidic wine would pair nicely with mussels baked with garlic and breadcrumbs. 
Furthermore, it's also very suitable for creamy sauce recipes as the acidity helps balance the fattiness of the meal and cleanses the palate in preparation for the next fresh bite. Another terrific recipe you can use a Chablis wine for is steamed mussels. 
The wine's minerality would complement the mussels' briny flavors while still offering a contrasting taste due to the other fruity notes. However, Chablis might be pretty pricey. And if it's unavailable, you can substitute it with other wines mentioned earlier for the steamed mussels dish.
9. Pinot Gris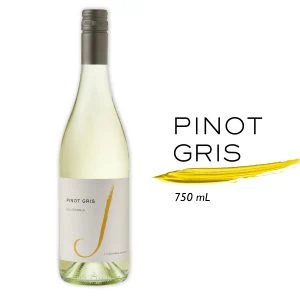 Love cheese and would prefer baking your mussels with one? Not to worry, there's a wine brand that would pair nicely with such a dish. Pinot Gris is a dry white wine with high acidity. 
Pinot Gris is relatively similar to Pinot Grigio, with a few tweaks here and there. 
In simple terms, Gris is sweeter than Grigio because of the honeycomb and lemon flavors. Pinot Gris is famous for its refreshing citrus, green apple, pear, and white peach flavors, and zesty acidity. Its acidity makes it a terrific choice for cheese-baked mussels, as it cuts through the fattiness of the cheese.
However, Pinot Blanc is a better option if you desire a moderately acidic wine in the Pinot family. It also boasts notes of citrus, pear, apple, and occasionally smoky or mineral undertones.
10. Bordeaux White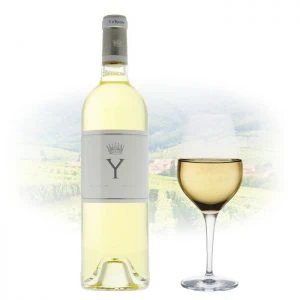 Lastly, one recipe I can't forget to mention is spicy mussels–mussels made with more exotic and spicy flavors like chiles or curry paste. An excellent wine choice would be one with subtle sweetness and high acidity. And Bordeaux White works perfectly fine with such a meal.
Bordeaux's dry white wine offers a mix of grapefruit, citrus, and gooseberry flavors. Moreover, it's very acidic and ages very nicely, especially if you enjoy cellaring a bottle of wine for a special occasion. When paired with spiced mussels, dry Bordeaux White help balance the flavors of the spices and intensifies the natural flavor of the mussel.
However, suppose you opt for the off-dry version of Bordeaux White. In that case, you will likely taste flavors like apricot, caramel, honey, and honeysuckle. 
Taste Test: There is yet another wine you have to try pairing with shellfish (and with other meat-based food)! Wet your lips with our post and tell us what you think afterward -- Chateauneuf Du Pape Food Pairing.
---
Watch This!
---
Frequently Asked Questions
What Wine Do You Use For Mussels?
Typical wines that pair nicely with mussels are whites. Lighter reds like Pinot Noir and Beaujolais-Villages would also make excellent wine choices if you are a lover of reds. The wine you serve with your mussel meal depends on the preparation method of that meal. Because mussel is versatile, you can prepare them in various ways, and each recipe has a suitable wine choice.
What Is A Good Dry White Wine For Cooking Mussels?
Steaming mussels in white wines is an everyday cuisine loved by many. Pinot Grigio, Muscadet, Chablis, and Sancerre are suitable dry white wines that can be used for this recipe. However, Grigio would be the best choice for someone trying out this meal for the first time because of its relative accessibility and affordability.
What Red Wines Goes With Mussels?
It would be best if you always opted for reds like Pinot Noir instead of Cabernet Sauvignon when pairing a mussel meal with red wine. This is because heavier reds are bound to overwhelm the subtle flavors of the mussels. Lighter to medium-bodied reds with high acidity are preferred when serving red wines with mussels.
What Wine Goes With Mussel Marinara?
This easy-to-prepare mussel recipe involves simmering mussels in a tangy marinara sauce, scented with basil and garlic, which is later served over pasta. The best wine choice to pair with this particular cuisine would be a dry white wine like the Grigio or a fruity, light-bodied red like Dolcetto.
---
Conclusion
Mussels are an excellent option for dinner dishes because they are healthy, accessible, and affordable seafood. While you can choose to wow your visitors with various mussel dishes, serving them with a great bottle of white or red wine will definitely leave them wanting more.
As a result, most hosts try to serve mussels and wine at dinner. The mussel wine combinations I previously mentioned are a good way to start if you've never tried it before and are a little perplexed. With them, you can't go wrong!