Last Updated: October 12, 2022
Pasta Bolognese has to be my favorite meal. There is no better feeling than twining my fork around the pasta and scooping it up with a meatball, especially after a long day.
It's one of the simplest pasta dishes and always my go-to meal on days when I feel tired!
However…
Here's a little-known fact: serving pasta Bolognese without a bottle of wine won't do the meal justice. Therefore, a wine bottle shouldn't be missing from your dinner table whenever you have this dish. Thus, I'll be sharing five excellent wine pairings for Bolognese.
Tips For Bolognese Wine Pairing
If you're familiar with Bolognese sauce, you would know it's a classic Italian dish with a substantial meat sauce. It is made by mixing a little bit of tomato paste, meatballs, and milk. This mixture is then simmered in red or white wine with your choice of spices to create a thick sauce different from the typical tomato sauce.
When choosing wines to pair with the Bolognese sauce, you must be careful due to its components and preparation. However, if you've never tried this cuisine and are unclear about what wines to match with it, don't worry because the tips I'll be giving will help you master the technique.
Tip 1: Always select a red wine with high acidity; this helps balance the sour, acidic flavor of the tomato sauce.
Tip 2: Always look out for wines with high tannin content; this ensures that the abundant protein and fat in the sauce don't overwhelm your taste buds. 
It is clear from the two tips I shared that wines with high acidity and tannin content would be the ideal option for Bolognese sauce. However, wines with a medium tannin level would also go well if you prepared a sauce with a lighter meat variety, like pork.
With these suggestions in mind, let's get started on the best wines to pair with Bolognese sauce, especially if you're serving spaghetti bolognese.
Excellent Wine Choices For Pasta Bolognese
There are a few wines to look out for when choosing a bottle of wine to go with your spaghetti bolognese. Although the other wines aren't terrible, they don't go well with Bolognese sauce. Some great wines for pasta bolognese include:
1. Classic Italian Chianti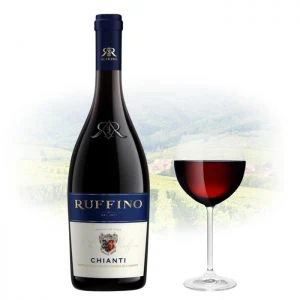 Italian Chianti is my top pick of wine to pair with spaghetti bolognese, even if this list is unranked. Sangiovese grapes are typically used to produce this medium-bodied red wine in the Chianti area of Tuscany, Italy. It contains strong earthy and cherry flavors and a lot of tannins, which contribute to its dry flavor. It also has a floral scent and tastes pretty good.
Its high acidity and tannin level make it great for Bolognese sauce, as the high acidity balances the sweet-sour taste of the tomato sauce. Furthermore, the sauce tastes richer and more savory thanks to the tannin content, which helps break down the meat flavors. 
However, when purchasing this wine, always go for Chianti Classico instead of regular Chianti because of the former's higher Sangiovese grape content.
2. Barolo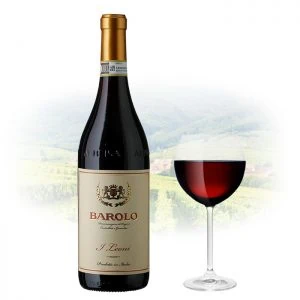 Barolo is another excellent option if you're looking for a red wine with strong acidity and tannin content. Due to its high tannin content, this wine is appropriate for a hearty meat sauce like Bolognese, just like Chianti. Your palette is cleansed by the wine's acidity, making every mouthful taste as new as the last.
With hints of white truffle, violet, tar, tobacco, smoke, leather, and chocolate from Barolo, the flavors of the Pasta Bolognese sauce are heightened. However, the young Barolo should be consumed with caution due to its high tannic level, which might overwhelm you. The older variety is what I always choose because the tannins are already mild yet strong enough to do the job.
3. Primitivo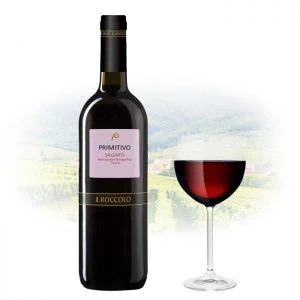 If you have ever had Zinfandel, you must be familiar with how Primitivo tastes because it's an Italian version of Zinfandel. However, Primitivo differs with its high acidity. 
Primitivo is a superb Italian wine with jam, plum, cherry, and raspberry notes. The earthy flavors of your Bolognese sauce are complemented by its warm notes of spice, tobacco, cinnamon, dark chocolate, black pepper, and earth. 
Additionally, the acidity of this wine ensures it goes well with any tomato paste flavor in your pasta bolognese. However, Primitivo won't be a great wine pairing if your sauce is too meaty because of its low tannin content.
4. Cabernet Sauvignon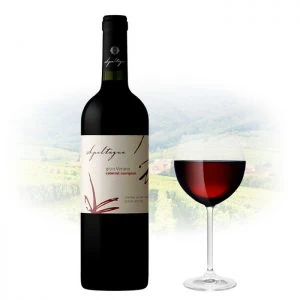 This great wine has flavors of blackcurrant, black cherry, and blackberry along with hints of green bell pepper, spice, tobacco, oak, and vanilla, which go well with the Bolognese sauce's numerous ingredients.
Cabernet's high tannin and acidity content make it a fantastic wine option to pair with your beefy pasta bolognese recipe. However, it is a dry wine, so those who favor sweet wines would not enjoy it. 
Additionally, Cabernet Sauvignon is a wine that does better with food than without food, as it can be overwhelming by itself.
5. Merlot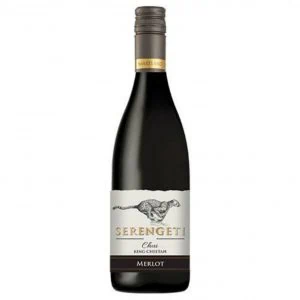 Although Merlot is just as dry as Cabernet, it's often considered sweet because of its dark fruity flavors of black cherry, blackberry, plum, and raspberry layered with herbal notes and undertones of vanilla and mocha. Consequently, most people prefer Merlot over Cabernet when serving red wine with their pasta bolognese cuisine.
Furthermore, Merlot's high acidity and tannins guarantee that the sour tomato flavor in the sauce is balanced, allowing you to consume the hearty Bolognese sauce without getting tired.
Taste This: This is one folk song you couldn't resist tasting -- Jambalaya Wine Pairing.
---
Watch This!
---
Frequently Asked Questions
Does White Wine Go With Bolognese?
Yes, you can decide to serve Bolognese sauce with white wine, particularly if the sauce was made with white wine or contains milk. However, not all whites are a great match. Dry and unoaked varieties like Pinot Gris or Sauvignon Blanc are usually the best choice if you're opting for white wines.
Is Bolognese Better With Red Or White Wine?
Bolognese sauce goes well with both wines. The wine you cook and serve with bolognese sauce will rely on your preferences, spending limit, and accessibility. Preparing the sauce with reds would be ideal if you wanted it to last longer than a day.
Additionally, Italian reds are typically the preferred choice when pairing wine with Bolognese. Still, a variety like Verdicchio would also be a great choice if you prefer whites.
What Red Wine Goes With Spag Bol?
Famous pasta dish Spag Bol, also known as spaghetti bolognese, goes well with tannin- and acidity-rich red wines. Choose acidic, tannin-rich red wines to combine with spaghetti bolognese. Italian wines like Sangiovese, Barbera, Primitivo, Valpolicella Blends, Dolcetto, and Nebbiolo are all top choices.
---
Conclusion
Bolognese sauce is never complete without an abundance of meat and can be served with any meal. However, serving it with fresh pasta remains unrivaled. Add your favorite bottle of Italian red wine to this dish and watch your taste buds crave more.
However, if you've never tried out this recipe before, I guess it's about time you give it a shot. And if you're confused about which wine to pair with, then you should start with the Bolognese wine pairings I mentioned earlier.
Trust me when I say you can never go wrong with them!