Last Updated: November 4, 2022
A popular dish in the southeast United States, especially in Louisiana, jambalaya has Spanish, French, and African influences. It is a one-pot recipe brimming with flavor and enjoyable on its own. 
But…
If you want to experience its full flavors and treat yourself to a culinary feast, then you must pair it with good wine. 
Clueless about jambalaya wine pairing? Read on, and we'll share some of the best drinks that will make the New Orleans classic taste even better! 
What is Jambalaya? 
Jambalaya is a staple in traditional Louisiana cuisine. It is one of the most popular Cajun and Creole dishes. 
The most basic jambalaya recipe includes rice, shrimp, smoked pork sausage, and chicken. Bell pepper, celery, and onions spice up its flavors. It also has cayenne pepper for heat. 
There are two main types of jambalayas, depending on their color. The Cajuns from Louisiana get the credit for creating the jambalaya. Their version is also known as brown jambalaya because of its color. As is typical of Cajun cuisine, all the ingredients are dumped at a time, stirred, covered, and slow-cooked. 
Meanwhile, the second type is the red or Creole jambalaya, which gets its color from adding tomatoes. Like many Creole dishes, layering is a principle followed in cooking in this type of jambalaya, which means that the ingredients are not dumped but added gradually to create layers. 
The Best Jambalaya Wine Pairing 
From Sauvignon Blanc to Pinot Noir, the options abound when it comes to the perfect wine to pair with jambalaya. Below are some of my recommendations. 
1. Sauvignon Blanc 
With residual sugar, Sauvignon Blanc is perfect if you are looking for sweet white wines to pair with hearty jambalaya. It is from green-skinned white grapes harvested in Bordeaux and Loire Valley. 
A medium-bodied dry wine, Sauvignon Blanc adds character and flavor to Cajun jambalaya. It also has enough acid, which can complement the tomatoes in Creole jambalaya. 
While it is available in different types, one of the best wine pairings for jambalaya is New Zealand Sauvignon Blanc. The aroma is reminiscent of white peach and grapefruit, which will go well with chicken and seafood in jambalaya. 
Kim Crawford Sauvignon Blanc is one of the wines I can recommend. This New Zealand Sauvignon Blanc has ripe flavors and vibrant aromas that will bring out the complexity of jambalaya. 
---
2. Rioja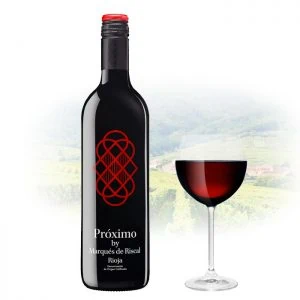 If you would rather have red wine than a sweet white wine to go with your jambalaya, Rioja is worth a try. 
A Spanish red wine, Rioja is relatively under the radar. It is from a landlocked region in Northern Central Spain. It is made using several grape varieties, including Tempranillo and Garnacha. 
Flavor-wise, the tannins and structure of Rioja are like Cabernet Sauvignon. It has sweet fruity notes, which will complement a savory dish like jambalaya. 
Rioja is perfect for versions of the dish abundant with red meat, such as sausage jambalaya. The tannins will stand up even against the heavy ingredients. 
However, if you are having creole jambalaya, I do not recommend Rioja. The heavy body and strong tannins of the wine will not complement the flavors of tomatoes in the dish. 
---
3. Pinot Noir 
The medium acidity and body of Pinot Noir make it another great choice for red wines that you can enjoy when eating jambalaya. 
Pinot Noir wine helps the flavors of jambalaya to stand out. It is not overpowering.  However, if you are eating the Creole version of the dish, you might want to select a wine with higher acidity. 
Seafood and chicken jambalayas are the best picks for Pinot Noir. These are light proteins that will be good for the concentrated red fruit flavors of this wine. 
One wine that I can recommend is the MEIOMI Pinot Noir. This red wine uses premium grapes harvested from coastal states. The fruity and oaky aromas are evident. 
---
4. Chenin Blanc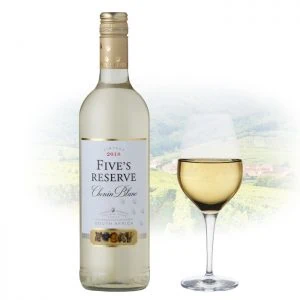 When talking about the best wines that will complement jambalaya, Chenin Blanc is another option that should be highlighted. 
An adaptable and crisp white wine, Chenin Blanc has high acidity. It is also light and fruity. 
This wine is available in different types. It can be a dry style, which has a fuller body and higher acidity compared to others. You can also find sweet varieties, including a sparkling wine version. 
---
5. Chardonnay 
When pairing wine with jambalaya, Chardonnay is another option that should be on your radar. It is hard to go wrong with this classic! 
The toasty, buttery, and smoky notes of Chardonnay are ideal for unleashing the full flavors of chicken in jambalaya. 
It also has flavors of lemon, pineapple, apple, and peach, making it a refreshing wine that pairs well with the dense meats and vegetables in jambalaya. 
The Kendall Jackson Vintner's Reserve Sauvignon Blanc pairs well with jambalaya. The tropical flavors with citrus notes and aromas of honey and vanilla provide depth to this white wine, making it a perfect match for jambalaya. 
---
6. Zinfandel 
The boldness of Zinfandel will make the spices in jambalaya stand out. It is also fruity, which will make the perfect complement to onion and pepper. Not to mention, it has pronounced acidity that balances the dish's richness.
Both Creole and Cajun styles of jambalaya will be a good pairing with Zinfandel. It is also versatile to pair well with any flavor, whether it is meat or seafood. It does not have drying qualities, which makes it pleasant to drink. 
---
7. Rosé Wines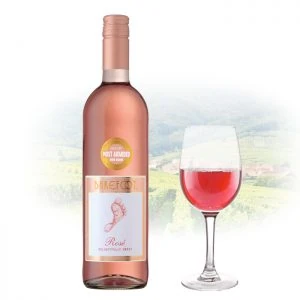 A light and low-alcohol wine, rosés are also top picks for jambalaya pairings. It is also available in versions with higher alcohol content, which are more suitable for spicy food. 
With a subtle fruity finish, rosé wines are a refreshing addition to Creole or Cajun jambalaya. Especially for dishes packed with seafood, this wine is sure to be a treat to the taste buds! 
Taste This: Here's another wine-and-food pairing you have to try -- Gumbo Wine Pairing.
---
Watch This!
---
Frequently Asked Questions 
What does jambalaya pair with? 
It is not only wine that will make a good pair with jambalaya. Experience a treat for the taste buds by eating jambalaya with cucumber tomato salad, savory crepes, cornbread, seasoned white rice, cheddar biscuits, garlic bread, maque choux, corn on the cob, roasted green vegetables, and grilled oysters. 
What alcoholic drink goes with jambalaya? 
Wines are on top of the list, including acidic and medium-bodied reds, such as Zinfandel, Pinot Noir, and Chianti. If you would rather have white wine, then Sauvignon Blanc is a good choice. Aside from vinos, you can also enjoy jambalaya with a pale ale if you prefer beer. This hearty dish can also taste good with a glass of martini. 
---
Conclusion 
Packed with meat, seafood, rice, and tomatoes, depending on the specific version of the dish, jambalaya is delicious and savory! The best way to enjoy it is with wines like Sauvignon Blanc, Rioja, Pinot Noir, Chenin Blanc, Chardonnay, Zinfandel, and Rosé. Both red and white wines are perfect! 
Are there other wine pairings that you would like to add to this list? Leave a comment below and let us know what we should be sipping next time we eat jambalaya!