Last Updated: October 12, 2022
Growing up with your mother's spicy heirloom gumbo and fricassee recipes, you probably see every meal as a happy adventure. Whether Louisiana's seafood and sausage gumbo or Cajun jumbo, such well-prepared homemade soups effortlessly give all-around pleasure.
But...
You, like many others, probably wonder about the best gumbo wine pairing to surprise family members and guests with an extraordinary meal.
Choosing the right vino can make or break everyone's overall meal experience. So, please read on and check out our top recommendations of wines that go well with gumbo.
Top Recommendations for Gumbo Wine Pairing
As any wine enthusiast knows, a well-suited food and wine pairing is like a perfect marriage. There's a distinctive harmony and pleasure as the flavors of vino and food interact.
Not all pairings will suit everyone as each individual has a unique taste. Besides, many factors influence how one dish can have varying tastes depending on the ingredients used and cooking preparation.
Hence, check out these best wines on our list that we find perfect matches for your gumbo:
1. Sauvignon Blanc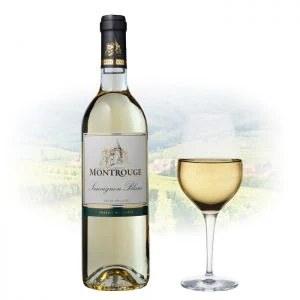 Certainly, poultry and sausage are the most well-known ingredients in Louisiana gumbos. Some would add oysters to make it an extra special dish. Although many individuals prefer a cold beer to go with their chicken gumbo, some wines are also excellent matches.
The dry, fresh-cut grass undertones of sauvignon blanc work nicely in cutting through the spice in your palate.
Light-bodied, crisp white wine such as sauvignon blanc balances the bold flavors of a lively Cajun gumbo. Generally, such vino does well when you match it with seafood dishes. If sauce-based meals call for full-bodied reds, anything with seafood is best with lighter whites.
Instead of smelling like ripe fruits, this white vino has the aroma of green peppers and fresh herbs. Sauvignon blanc from New Zealand features high acidity and aroma similar to a grapefruit.
At first, you might find the wine too acidic. However, once you pair it with a dish as flavorful as chicken gumbo, you will notice how the wine softens into a refreshing indulgence.
2. Pinot Noir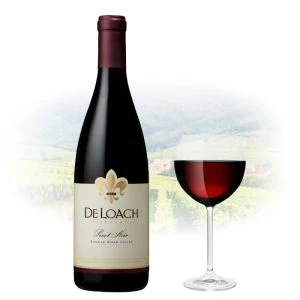 Contrary to the belief of several wine drinkers, Cajun-inspired meals do not limit you to white wines, as some reds also make an excellent pairing.
Although, you might want to avoid too much tannin content when looking for a red wine to pair with your gumbo. You need to see gumbo as an entire meal by itself and not just a soup.
Thus, it's best to pair it with something lightweight, which is why a bottle of aromatic white wine is most people's first choice. Nevertheless, red wine makes a good match, so long as it's low in tannins and alcohol.
Aside from its versatility, pinot noir is also easy to drink and has a suitable amount of tannin to complement spicy gumbo. The aromatic pinot noir has cherry, plum, violet, and pomegranate tones. Its lightness contributes to this red wine being an easy food match.
3. Riesling
It is common for most gumbos to come with a kickin' spice of Louisiana's hot sauce, blue crab, chicken, and sausage. Spicy Cajun cuisines benefit from being paired with the pleasant-smelling German Riesling.
Dry means having less sugar content or, sometimes, none at all. 
In such cases that you have spiced gumbo, you'll do well with a Riesling to soften the spiciness in your meal and create the right balance. Aside from the citrusy notes, German Riesling is slightly sweet but just enough to complement your zesty gumbos.
It is not unusual for such beverages with less alcohol content to perform well when paired with spicy dishes. Too much alcohol can make spicy foods twice as hot.
4. Pinot Gris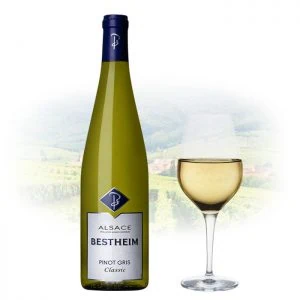 Pinot gris from Loire Valley is a well-balanced, juicy wine with a distinctive aroma and flavor. In Italy, pinot gris is more prominently known as Pinot Grigio; it's a crisp, dry wine with refreshing acidity. It's a rich vino with a flavor reminiscent of pear, figs, ginger, pineapple, and sandalwood.
Moreover, its natural sweetness balances the spice of the andouille sausage in Cajun gumbo. New Zealand's version of this vino is just as good for Cajun chicken gumbo with its slightly sweet taste that can blend effortlessly with savory meals.
5. Chenin Blanc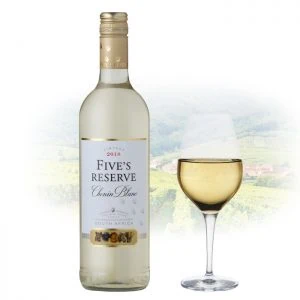 Chennin blanc is a primary white grape variety from Loire Valley that ranges from dry to delicious sweet vino. It has well-balanced acidity with floral and fruity aromas; young Chenin blanc is more acidic.
Additionally, Chenin blanc pairs well with the salt and spice in food, even heavily flavored ones.
In Louisiana, there are different methods that people cook gumbo, although the traditional way of cooking typically includes rice, served with salad or bread. Sometimes, served over rice, too.
It's a good thing that this Chardonnay alternative has bright acidity and subtle sweetness that makes it a suitable match with seafood gumbo. Its fruity taste is refreshing to the palate, explaining why pairing wine like this with gumbo is always a success.
Taste This: Let's go Italian this time! Follow your nose (and your palate) here -- Bolognese Wine Pairing.
---
Watch This!
---
Frequently Asked Questions
What drinks suit chicken and sausage Cajun gumbo?
Some of the best pairs for sausage, okra, and chicken gumbo are Pinot Noir from California, German Riesling, and Cabernet Sauvignon from South Africa.
Similar to barbecues, there are different ways one can cook gumbo, especially with the varying preferences of every household in southern Louisiana. Cajun meals do not have tomatoes in their recipes, which is how Cajun differs from Creole cuisines.
What wine goes well with Cajun dishes?
Off-dry Riesling and Sauvignon Blanc are some of the best whites. Let's not forget how andouille sausage gumbo, a specialty of Cajun cuisine, cooked with herbal elements, is more delectable with Alsatian Gewürztraminer.
Although beer and cocktails are favorite pairs with Cajun cuisine, white vino is highly versatile and matches most Cajun dishes with the exception of oak-aged whites. Several red and rosé wines also pair well with Cajun cuisine in a similar fashion to sparkling wines like Champagne.
How do you pair wine with seafood gumbo?
Chenin Blanc is a great match for spicy seafood gumbo. Most French, however, prefer pairing spiced gumbo with rosé wine over-oaked Chardonnays while others love matching the spiciness of seafood gumbos with Gewurztraminer, Alsatian AOC Riesling, or Pinot Blanc.
---
Conclusion
Pairing wines with all the tastes in a tasty bowl of gumbo with poultry, sausage, or shrimp can be challenging. However, you can take delight in knowing that Louisiana's signature Cajun dish matches well with either red or white wine.
You may also try testing your pairing by tasting a bit of your food and drink together. It will help you identify how the combined tastes will play nicely in your mouth. Ingredients and cooking techniques influence the flavor of any dish, and there's more than a single wine pairing for it.
What essentially matters is your preference in the grand scheme of finding the best wines to match your meal. Drink and eat what you like, and whatever brings you utmost pleasure is the best pairing.